Articles
Legal Voyeurism: Tips and Tricks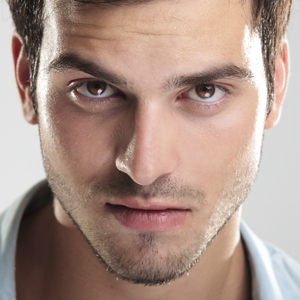 I was always a pervy little kid.  Pervy, but inventive. We had this hot nanny from Mauritius, and when I was young and just beginning to discover my sexuality, I drilled a small hole in her bedroom door, so that I could peep through at her. However, this only gave me a limited range of view in her room, so I gave her a bunch of mirrors as gifts. This helped me see everything, all around her room.
Thinking back on it, she must have known I was spying on her, and she somehow enjoyed the idea of giving me a little show every morning. Many were the fantasies and glimpses captures in my memory that I took back to my bedroom to explore, in privacy.
The thing is that spying on people, while it is totally hot, is also often illegal and sketchy. This is what makes it thrilling. Everyone who has half an imagination, though, has peeped through a window when they shouldn't, put a cup up to the wall to hear the neighbors fucking, or checked out some bulges in somebody else's clothing. This curiosity is part of human nature.
It can be thrilling to watch someone else, and it can also be thrilling to know that you are being watched. It can be extremely exciting to know that someone else is getting off while looking at your body, and touching themselves.
If you want to do it the legal way, though, try some of these tricks:
1. Have your partner masturbate while you watch. If you want to be super kinky, hide in the closet and watch them do it while you are invisible. Or put on a show for them.
2. Have your partner go out with no underpants. Have them flash you in public, or spy on them and try to catch a look at their sexy bits. See if you can follow them without being seen.
3. Spy on the person you love through the window. Sneak up and peep through the glass while they are showering, or changing.
4. Sneak up on them on the bus and touch them secretly in the crowd. This will feel so taboo and is guaranteed to turn you and your lover on.
While this stuff would be grounds for being thrown in prison if you did it to strangers, in the context of a relationship it is just kinky fun. If you're into swinging, or cuckoldry, you can even spy in on your partner doing it with another person, or picking up another person in a public place. The possibilities are nearly limitless.
5 Ideas to Kink Up Your Current Relationship
Tell us what you think!