Facts & Info
Beyond Bondage with Shibari Rope Art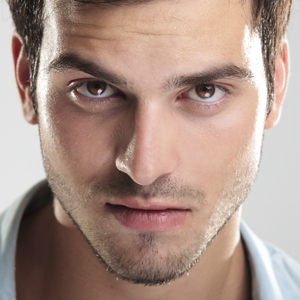 I had a chance to see some Shibari rope tying at a kink party, and it certainly does look pretty. I know I spoke somewhat sarcastically about it in past posts, and I don't retract those comments by any stretch of the imagination, but kink can really go any number of interesting ways.
Shibari, Japanese rope tying for the purposes of sexual bondage, is all about aesthetics. It goes beyond silk scarves and brass bed posts. The knots themselves are elaborate works of art that take some measure of study to be perfected. The specific effects that each properly tied knot arrangement can have on the body vary greatly.
In a sense, the experience of being in a Shibari scenario begins long before the actual night of the encounter. The person learning this bondage technique is preparing to encompass a body in rope, possibly well in advance of knowing who that body will belong to. This is very different from tying a person up in whatever rope, with whatever knots, with whatever duct tape or ties that lie around the house.
The act of learning the knots and their properties in advance create a sphere of meditated intent around the act of bondage. It is methodical and scientific, just as much as it is artistic.
I don't think that one kind of sexuality is better than another. Quick and dirty tie ups can be great in the same way that fucking a stranger in a bathroom stall at a bar can. Shibari is more like going on a Caribbean vacation with someone. Heat and time just seem to move more slowly when there's a contentious effort in advance to mediate the circumstances.
I don't know why or how this became a popular thing in the West. I don't know how sushi got popular either. I learned all sorts of useful knots in the Boy Scouts, all of which had proper British sounding names like Sheep Shank and Clove Hitch. We never learned anything about bondage or the sexual use for ropes. Years later, I had to figure all that stuff out for myself.
As always, the best practice is the safest practice. Don't tie anyone up or be tied up until you've established a modicum of trust, or if one can release themselves easily (this is where silk scarves do work well.) I don't want anyone getting hurt or killed in the quest for an orgasm!
Tell us what you think!