Facts & Info
Reasons to Explore the Foot Fetish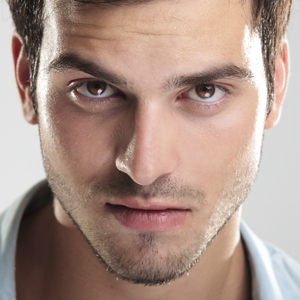 A lot of men don't consider their interest in women's feet—their shape and size, the shoes they wear, the color of nail polish—a fetish, because it's ubiquitous. Adoration for ladies' feet is so popular, it doesn't seem that kinky.
If you are one of the few who haven't considered the foot fetish, take a minute to think about it.
Nerve endings in the cortical homunculus—delicate folds of our brain tissue—have stacked the receptors for the feet, the toes, and the genitals all together. Other parts of the body are located in other places, but not on the odd little sack end where these neighbors live. They have little cocktail parties together—the toes and the genitals—where wires cross. They visit in the lazy afternoon and borrow each other's teacups full of sugar.
All I mean to say is that you probably have a foot fetish, even though you might not think you do. Some people feel orgasmic out of the gate when it comes to predilections for the curves of the toes—red nail polish on dainty little feet might send them over the edge. Others develop a fetish over time, through experience with the nerve endings already in place. The apps come with the phone already, if you catch my drift.
There are so many ways to indulge your foot fetish. Sucking on something thick can be an exciting experience. Maybe you would never consider putting someone else's penis in your mouth, but you may still enjoy a good old Freudian object cathexis with your lady's big toe. Plus, she'll feel it tingling in her nether regions, whether she knows about foot fetishes or not! Or, let her suck your toes, and see where it takes you.
The foot can be symbolic of mastery in certain cultural contexts, and is used in power-exchange relationships within the kink community. Lovers can play with this by making the worship of a foot an element of light (or heavy) domination and submission, depending on how you wield your five-pointed club.
Just as the feet are good neighbors to the genitals in your brain, so are they on the hygiene chart. Although few women have the same fetish level for feet that men do, they will take notice of yours. If she's keeping her feet they way you love, do the same for her, even if she's not worshiping them on the same level.
When you come home from a mountain adventure, with your feet stuffed in hiking boots and seven layers of wet socks, put those feet in the tub. Clip your nails, keep thick calluses at bay, and shave your toes if the hair is long.
The nicer your feet are, the more likely they are to walk you into the land of sweet foot-fetish orgasms! A journey of a thousand miles, my friends, begins with that single step!
Do you have a foot fetish? What about feet gets you going?
Tell us what you think!