Facts & Info
Why Snooping for Thrills Is Wrong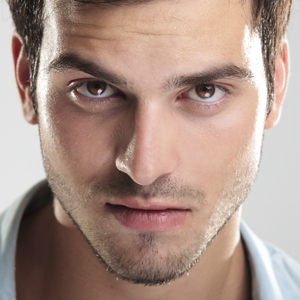 Snooping is a fucked-up kink. It isn't only a matter of insecurity, or of not trusting your lover. It isn't only a matter of trying to keep track of where they have been, and what they've been thinking. It is all those things, but it's something beyond that.
Snooping is partially about the thrill of invisibility. It is a kind of voyeurism that is even more fucked up because it's at the expense of a person who you supposedly love and trust.
Are you snooping on your significant? Did you use a key logger to catch their email password? Did you secretly figure out how to get into their phone? Did you go through all their shit when they were out, asleep, or in the shower? Are you keeping up with their messages at the same time they are? Did you delete incoming messages in order to manipulate their life in a way that cuts them off from people or denies them opportunities?
It's about the thrill of not getting caught. It's about jealousy and betrayal. It's about moving like a rodent in their lives, unseen and undetected to get the scraps of cheese you desire when nobody is looking.
Maybe you get some kind of thrill from reading flirtations they had with other people before (or during the time you dated). Maybe you keep tabs after the breakup, getting sexual thrills, while at the same time being filled with despair as you read about all the fun they're having without you.
Not all kinks involve consensual behavior. The more unconsensual for some, the kinkier it is because the artifice of the play within the play is gone. There is not mutual admission that the two of you are partaking in an equally shared world of imagination. The game is real, and the stakes are incredibly high.
I definitely do not condone snooping. I think it's pathetic. If you have so little trust in your partner, and so little confidence in yourself that you need to keep secret tabs on them, believe me, you are in a shitty relationship. If they are cheating, you deserve better. If they aren't cheating, they deserve better.
That said, I can fathom why the thrill of knowing more about somebody than they can possibly imagine you know would be a thing. Not only is it voyeurism, but it also engenders a feeling of power over the other. In your way you get to play god, and see everything they do. Every conversation has an extra layer of meaning because of the wider knowledge you have about their doings and goings on.
That said, you should be ashamed if snooping is your kink—get some help before you enter into your next relationship.
Tell us what you think!