Fetishes
Spanking Tips for Pain and Pleasure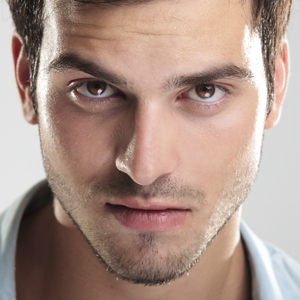 Different people are into different levels of pain. Some people love to be naked on the floor, tied up in weird Japanese knots while having clips put on their nipples, and compass points stuck to the bottom of their feet. Some people love to have hot wax poured in their crotch fur.
Personally I hate pain, but spanking doesn't need to be so bad, and can actually be quite playful and fun. Despite the terror associated with whips and crops, brought forth by gruesome films about the middle ages, and the middle passage—brought forth by films about the misery of Christ as he drags his ass up to Golgotha—it isn't so bad to take a couple across the ass now and then.
For one thing, where you aim matters. The fleshy part of the ass can smart a bit, but it isn't nearly as bad as other places where there is less padding. Obviously you don't want to whip someone on the genitals. You should also avoided the kidneys, which are located on each side of the lower back. It's easy to miss the ass and hit the kidneys, but hitting the kidneys is dangerous.
Aim for the jiggling flesh, and don't fear it getting a little pink. Think of the inside of a steak and adjust your palettes of perception accordingly.
There are different positions to spank a person. Many ladies, and a few boys too, like to be bent over the knee and smacked on the bare bottom. In the context of familiarity, a lot of people also like it when their lover smacks their ass in public. An interesting aspect of this attraction: people like being smacked on the ass, but it isn't cool when strangers do it.
If a person is attracted to the person who smacks them, then it is sexy. If they're not attracted to them then it's a #metoo moment. We don't live in a world of absolute laws here, but a world of relative judgements. It's kind of like figure skating at the Olympics—there isn't any clear definition of how a person wins or loses, it's just what the judges imagine to be the facts of the case in the moment.
Back in the day, of course, we boys used to whip each other in the change room with damp, rolled-up towels. Sometimes we tied little knots at the top to make a grip. They snapped nicely across the bottoms of our friends. It was an early, laddish way to explore our latent homosexuality.
Anyhow, the palm of the hand is nice. Old school rulers and yard sticks do the job. Mathematically speaking, a yard-long stick is just the right length to provide a good smack, and the downward force will turn a bum a bright cherry red. Riding crops are actually way less painful than you would think. It makes a satisfying crack that makes it sound like agony is being applied, but actually it's fairly painless.
What spanking tools do you enjoy using or being used on you?
Tell us what you think!