Roleplay is a great way to add a little excitement to your sex life, especially when you add roleplay costumes and props.
If you are a roleplaying beginner, it's not necessary to have accessories, toys, and props on hand—a little imagination and a trustworthy partner will do. But if you find roleplay scenarios becomes a regular part of your relationship, then you may want to expand your scenes with roleplay costumes and accessories.
5 Sexy Costumes for Roleplay Scenarios
Most of these costumes or the accessories you may want for a roleplay can be found in everyday stores or even in your own closet. But if you like detail or want costumes with a little fetish flair, you'll want to check out an online shop.
We recommend Lovehoney for classic roleplay costumes and Stockroom.com for fetish wear.
1. Nurse Roleplay
Nurse costume: tight white dress, cap, stilettos, fishnets, clipboard.
Your nurse could be the soothing, caring type or a dominating hardass. Role plays to try with her in nurse costume include medical examination, senior caretaking, or edgeplay with needles.
2. Business Woman Roleplay
Business woman costume: fitted suit jacket and skirt, garters and stockings, glasses.
This is perfect for acting out the classic office affair, someone trying to climb the corporate ladder by sleeping with their boss.
3. Superhero Roleplay
Superhero costume: black latex bodysuit, high boots, mask, nails.
This is perfect for nerds and geeks who fantasize about their lover either saving them or taking them to task. Think Catwoman… meow!
4. School Girl
Schoolgirl costume: white shirt, mini skirt, flats.
Your sexy student comes to you for after-school help or is in detention for a little discipline. This role play lends itself to spanking and domination.
Read: Naughty Schoolgirl Role Play Scenes
5. Police Officer
Police costume: blue dress shirt, black leather jacket, boots, handcuffs.
If you prefer to be dominated or like a little bondage, this is perfect roleplay costume. Bad boys must be punished.
Roleplay Props and Accessories
The great thing about kink and BDSM is you don't have to spend a fortune to enjoy your explorations. There are high-end sex toys and furniture, but many of the items you can use are probably already yours. What I suggest is having a good look around the house before spending money on expensive toys and props.
Spanking Tools
These might include paddles, wooden spoons, riding crops, or hairbrushes. Spanking works in many role plays such as the teacher/student, boss/employee, or step-father/step-daughter scenarios.
Read: Over-the-Knee Spanking Role Plays
Bondage Restraints
Scarves and ties work well and are comfortable for the submissive, but you can also use rope, cables, or metal handcuffs for a more intense feel. Role plays that are perfect for this are police/prisoner or burgler/homeowner. I like bondage in all my scenes!
Read: BDSM Roleplay Ideas and Scenarios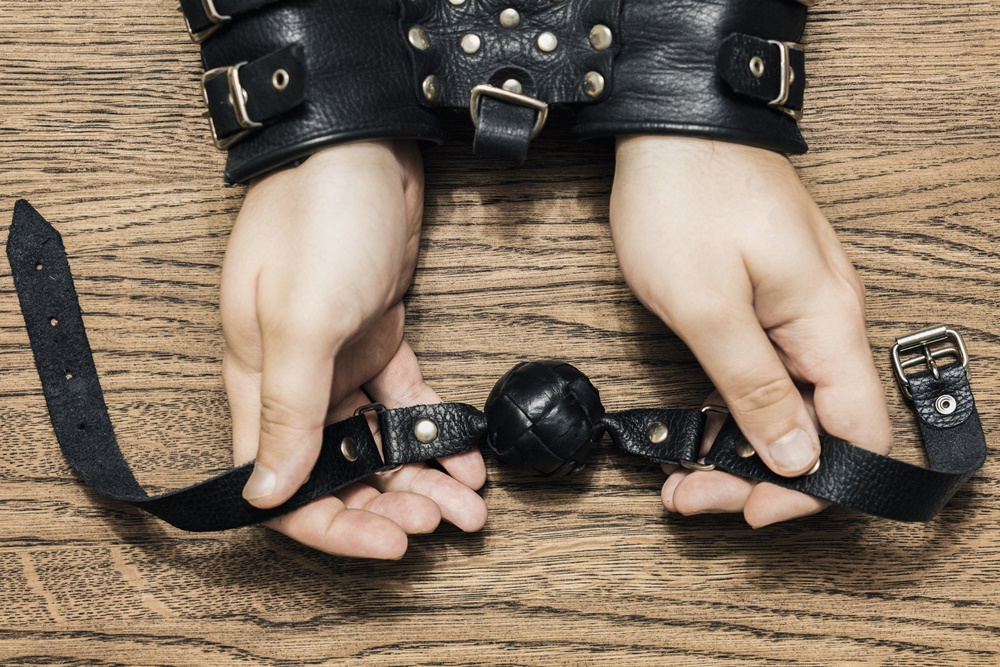 Sensory Toys
Tactile stimulation feels good, so go on a scavenger hunt at home to find anything that will provide an interesting sensation on the the skin. Combs, feathers, ice, and heat packs are excellent, especially used when a partner is blindfolded.
Vibrators
My go-to vibe is the magic bullet. It's small and can be carried in the purse for spontaneous kinky hookups. It's the perfect size to stimulate the clit or penis, as well as around the anus while acting out your favorite roleplay scene.
The lucky men out there have a woman with her own special wardrobe for sexual roleplay; for the rest of you, it may just be a matter of giving your lover the gift that keeps on giving. Why not buy your special someone a sexy costume or accessories to spice up your bedroom fun?
Read: Let the History of Sex Toys Inspire Your Role Play
What are your favorite roleplay costumes?