Does hair turn you on? You're not the only one.
I call the hair fetish an everyday fetish because you can enjoy it daily. The girl across the subway isn't going to know that her gorgeous long locks are secretly arousing you.
People who enjoy hair fetish see hair, usually head hair, as erotic. And it isn't just the sight of hair that gets them off; often they will want to touch, cut, or pull hair, and I've heard that some fetishists eat hair. In an online forum, one man admitted he loved the smell of burnt hair. Hmmm.
Hair Fetish Comes in Many Forms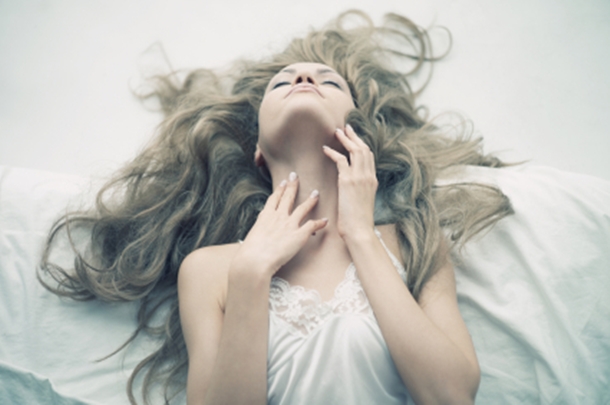 There are so many facets to the hair fetish.It's not always about head hair; it can also include pubic hair, chest, facial or other body hair, and animal hair or fur.
Some women won't date a man who doesn't have a thick downy coat on his chest while others will get turned on by shaving their man's chest hair. On the flip side, many men with this fetish turn shaving a woman's pubic hair into a ritual. A man shaved me in bed once, and I admit, it was hot!
Haircut fetishism describes the arousal a person feels from having their hair cut, cutting someone else's hair, or watching hair being cut. I wonder if a lot of hairdresser's have this fetish they'd be in work heaven! When your is hair cut, endorphins are released, especially during the washing part when your scalp is being massaged. That's my favorite part.
Hair fetish also includes preferences related to length, colour, texture, or style. Even people without a hair fetish usually have a preference when dating.
I know a man who only dates redheads – and they have to be natural. His last girlfriend was kicked to the curb when he found out the carpet didn't match the drapes. Not all natural redheads have red pubic hair. I don't know if there are more men or women with this fetish, but I would guess men.
I wouldn't mind dating a man with a hair fetish. I've always liked to have my hair brushed and played with, but I've always had to ask; it would be nice if a man offered to do those things because it turned him on.
Curious to learn more about hair fetishism? Read: Hair Fetish: What Is Trichophilia All About?
Do you have a thing for hair or know someone else with a hair fetish?