Got a kink or fetish you want to explore? There's a fetish dating site for that!
For most people looking to meet other fetish lovers online, FetishHookups.com provides everything they need. It's the biggest fetish dating site in terms of members, and they do have a lot going on with all those hot videos and chatrooms.
Even though Fetish Hookups has nearly all the popular fetishes covered, some of us would still be interested in joining a smaller community of members who share our specific kink.
With more people open about their kinks, dating sites are now able to create communities that cater to more specific interests and fetishes. So if you want to get your rocks off with a woman in stilettos, would like to find a femdom, or crave a woman with a strapon – you're in luck!
Fetish Dating Sites by Kink
While you can find partners into these kinks at the bigger sites, check out the following fetish dating sites that cater to specific tastes.
Femdom Fetish Dating
If you're a submissive man who gets hard at the thought of a woman who really knows how to take charge, a femdom dating site might be the perfect fit.
BDSMDate.com is a great option for guys looking for dominant women to put them in their place. For more ideas on how to satisfy your femdom fetish read:
Find a Femdom Seeking Submissive Men
Cuckold Fetish Dating
Like I said, there's a fetish site for everything these days! Want to watch while your lady gets down with another man? You just might be a cuckold.
Cuckold dating sites like CouplesDating.com are for couples seeking a third, usually a man referred to as a 'bull'. They are also a good option for dominant men who'd enjoy being part of a cuckolding couple's arrangement.
Find out the best sites for cuckold fetish in our article:
How to Find Cuckold Couples & Bulls
Foot Fetish Dating
Foot fetish is a popular kink, so luckily there are dating sites specifically geared to foot lovers. You want to suck her toes? Now you can finally just come out and say it.
Head to my list of foot fetish sites to connect with foot goddesses, dominant women who enjoy having their feet pampered, and anyone who enjoys foot play as part of their sex life.
Indulge your foot fetish with The Best Foot Fetish Dating Sites.
Pegging Fetish Dating
Strapon fetish sites are perfect for men and women into pegging. They are also some of the most popular sites for the readers here at Kink Lovers, so I know there are plenty out there that enjoy this twist on domination & submission.
Find pegging partners with Pegging Dating Sites for Strapon Lovers.
Spanking Fetish Dating
Who doesn't like a good spanking? Spanking fetish sites are for those who LOVE it!
Meet spanking partners who share your passion for a good paddling, whether you want to be the one who spanks, or prefer to bend over.
Is this your kink? Read Spanking Dating Sites that Work.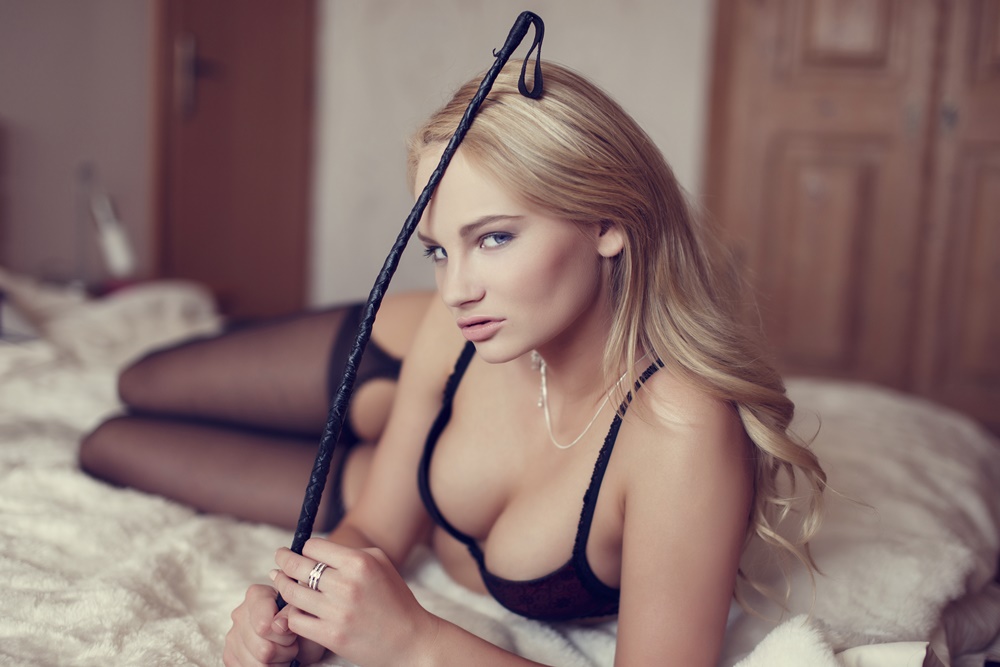 Pantyhose Fetish Dating
Pantyhose and nylon fetishists also have dedicated niche dating sites.
If the smooth, silky look and feel of hosiery gets your motor running, why not try pantyhose dating sites?
Read: Pantyhose Dating: Meet Women in Pantyhose
High Heel Fetish Dating
Give Heels Dating a shot if you'd like to meet women who love wearing heels and the men who worship at their feet. This fetish dating site is very niche and has some overlap with foot fetish lovers for obvious reasons.
BBW Fetish Dating
For some people, size is just a preference. Some prefer tall partners, others enjoy petite and curvy. Size becomes a fetish when the height or weight is crucial to the sexual turn on.
BBW dating sites like BBWTonight.com aren't all about fetish by any means, but if you find fat to be the sexiest size they make a great starting place.
See our BBW fetish article to learn more about fat fetish and all the individual kinks within this niche, from feeding to hogging, and SSBBW lovers who like their women super sized.
Crossdresser Fetish Dating
Meet women who don't mind you stretching out their panties! Crossdresser dating sites are the meeting place for crossdressers and the women who love them.
If this is your kink then you will probably be relieved that you don't have to break the news of your crossdressing ways to potential hookups, which can sometimes get mixed reactions.
See my list of the best crossdresser fetish sites and proudly post those pics of yourself in sexy stockings.
Best Crossdresser Dating Sites
---
I'll be adding more to my list of fetish dating sites as new communities pop up.
If you don't see your fetish above, then I do recommend trying FetishHookups.com. You can read the full Fetish Hookups review to learn more.
You may also want to check out our Kink Dating Guide to find more sites, including the best threesome sites, and our picks for BDSM dating.
4 Fetish Dating Tips to Find Compatible Partners
Dating with a fetish doesn't have to be a dirty secret. In fact, I mostly recommend that you wear it boldly to attract more suitable partners.
If you do choose to look online for fetish partners who share your interests, here are some tips for when there isn't a specific fetish site or group for you. Some fetishes are just so very niche, but that doesn't mean you shouldn't put yourself out there and see who might be interested.
Make it easy for others to find YOU.
This means putting your kink in the introduction title and description of your profile. Many people with niche fetishes will try a site search so make sure your profile shows up for them. Also, ensure you have an awesome profile by following these BDSM profile writing tips.
Be active and use all the features.
Don't be a wallflower. Most sites will give additional exposure to users who remain active, so log in frequently and enjoy all the offerings. Comment, post, chat, stream some video, and enjoy everything that comes with full membership.
Create niche groups and content when possible.
Here's where you can really take some strides toward finding suitable fetish partners. If your fetish is ultra niche and you can't find references to it, be the change you want to see! Create a user blog about your fetish, or start a group for other potential enthusiasts. Build it and they will come?
Be open to new people and possibilities.
Just because no one else on the site is talking about their eggplant fetish, doesn't mean no one will join you to try it out. Many members are going to be game, given half the chance. So don't narrow your search too much, and you just might find the perfect partner that is ready to explore something new. Besides, dating someone with a different fetish could be exciting for you too.
For more about the world of fetish and kink, see our big list of fetish, with over 120 specific kinks to explore:
List of Fetishes: Glossary of Paraphilia & Kink
Is there a fetish that you would love to see a dedicated site for? Let's discuss in the comments.