When you're looking to meet other kinky people, taking the search online is a natural step that can greatly broaden your opportunities. But where to start?
You may be here to get the low down on which kinky dating site is THE best, but I'm going to suggest that there isn't just one kinky site that fits all. Yes, there are a few that cater to ALL kinks like Alt.com, but there are many that offer a more niche community for those with specific tastes.
Join me as I explore the ins and outs of picking a legit kinky dating site, and point you to some niche options for finding like-minded partners.
If you'd like to skip ahead to any of the topics, you can use the navigation links below:
Dating Sites for Every Kink
Here at Kink Lovers, we've written a lot about BDSM & fetish dating sites over the years. As someone who specializes in niche dating, exploring and discovering all the specialty sites for fetish and bdsm lovers has been a lot of fun.
It takes a bit of searching to uncover the best of these sites, but I've done that part for you and have recommendations for all of the following kinks.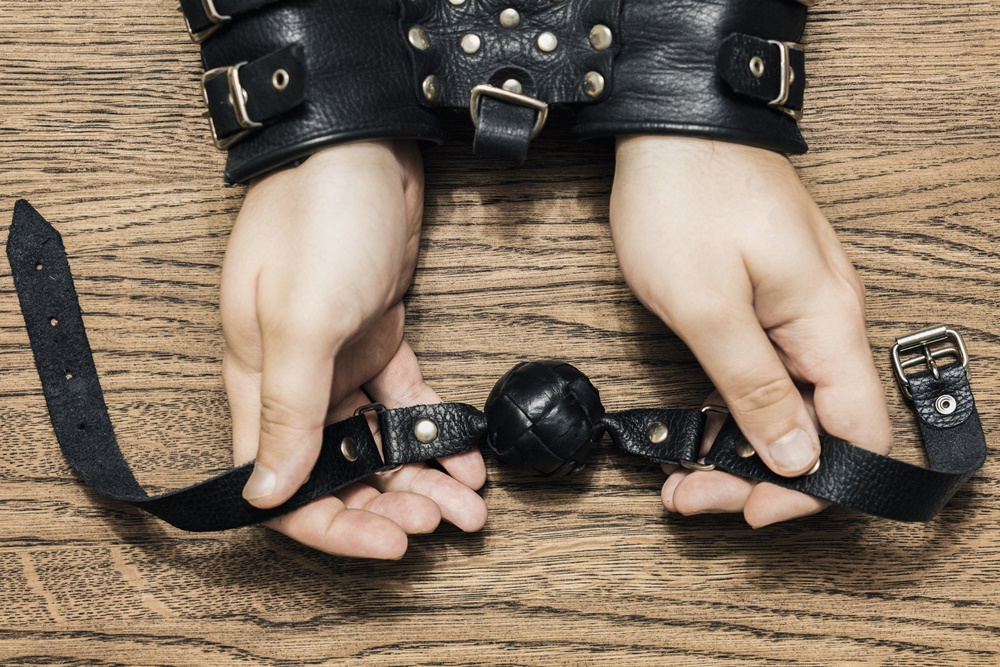 BDSM Dating Sites
BDSM dating sites are the gathering place of Doms and subs, bondage lovers, and S&M enthusiasts. The best of them, BDSMdate.com, welcomes all kinks, all genders, and even couples.
To see our full list of BDSM sites see: Best BDSM Dating Sites
Strapon dating sites are actually pretty hot right now. Whether you identify as a submissive, or just love a good pegging, why not try a site that enables you to be open about this kink from the very first date?
Head to my recommendations here: Strapon Dating Sites: Meet Women with Strapons
Bondage dating sites are pretty self explanatory. For those who want to be tied up, and those who know how to tie the knots.
To find bondage partners, check out: Best Bondage Dating Sites for BDSM Lovers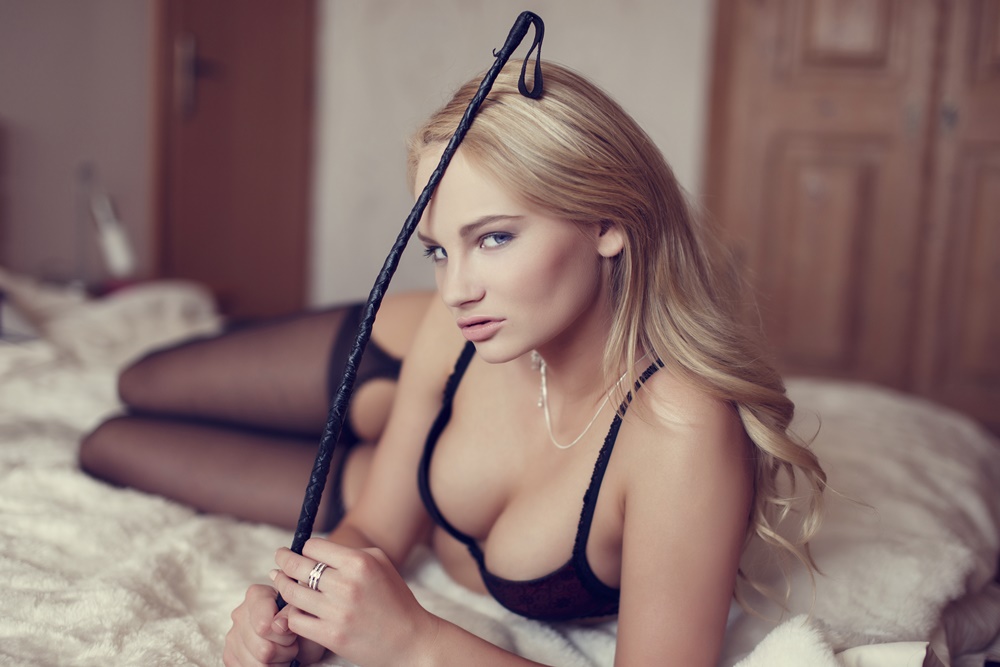 Femdom dating sites are a perfect choice for submissive men seeking dominant women. And they're popular! A large number of readers come to Kink Lovers specifically for femdom sites and tips on how to meet a mistress.
If this sounds like you, you'll find more information in my post: Find a Femdom Seeking Submissive Men
Fetish Dating Sites
Foot fetish dating sites are for foot worshippers and anyone interested in playing with other foot lovers. Dominants looking to be served might start here as well.
If feet turn you on and you'd like to connect with others who are eager to play, try: The Best Foot Fetish Dating Sites
For more about the pantyhose fetish, and some dating site suggestions, see: All You Need to Know about the Pantyhose Fetish
Crossdresser dating sites. Speaking of pantyhose, perhaps you're a man who enjoys donning stockings under a sexy dress, but dread telling your dates. Crossdressing lovers can wear their fetish proudly at sites created just for them and others into gender-bending dress-up and role play.
Learn more with my post:  Crossdresser Dating & How to Meet Crossdressers
BBW dating sites aren't necessarily for fetish hookups, but there are people who do consider bigger to be better. If you'd like to connect with big, beautiful women specifically then perhaps you do have a BBW fetish or preference.
Consider our post: BBW Fetish: Some Like It Fat
Spanking dating sites bring together a range of people – from those who enjoy a light paddling in the bedroom to members seeking full D/s relationships involving spanking.
If the urge to spank or be spanked looms large when you think about meeting new partners, you should read: Spanking Dating Sites that Work
Kinky Couple Dating Sites
Just because you already have a partner doesn't mean the search has ended. For polyamorous couples looking for new adventures, couple-friendly dating sites can pave the way.
Kinky couple dating sites are fetish & BDSM sites that make it easy for couples to create a profile together. Couple profiles are the key to being found by eager bisexual thirds, or hotwife hunting bulls.
Threesome dating sites. Certainly not just for the kinky, the threesome fantasy is alive and well. But millions of people are out there turning fantasy into reality with threesome hookup sites for couples and the unicorns they seek.
See my list of the best of them here: Best Threesome Hookup Sites
Cuckold dating sites are about as niche as it gets. Head to this type of site if you're in a cuckold relationship and want to find local men. Even single guys who get off on having sex with a woman while her man watches can find satisfaction if they impress the right couple.
We've got your cuckold sites here: How to Find Cuckold Couples & Bulls Online
Hotwife dating seems to be growing in popularity these days as well. Perhaps you and your hot wife need help finding new hookups for her, and want to browse through profiles of hot guys who are up for the challenge.
See our hotwife dating site suggestions and for more information on finding a Bull, read: How to Find a Bull for Your Hotwife
How I Choose the Best Kinky Dating Sites
Before I recommend anything specific, let's take a look at the important aspects I consider when choosing the best kinky sites.
A large number of members.
There's no point in looking for matches in a ghost town. Most new apps, and a few super-niche sites have so few active members that finding someone local is futile. Go big or go home!
Safe and secure, with discretion for those who want it.
Why do the best sites require membership to search? Well, you probably wouldn't want your profile on display for the world to see so easily either.
Membership sites, and paid sites in particular, offer a level of privacy that is important for most kinksters. And the best of them have additional privacy controls for the information you upload, particularly photos.
Easy to find partners with your kink.
It shouldn't be difficult for you to connect with other online daters who share your kink. There are ways to increase your exposure to like-minded people, but the site should offer some straight-forward searching options to begin with.
Profiles for couples, when it makes sense.
I've been covering dating sites for close to 20 years, I can tell you that there's been an explosion in the number of couples using sites to find threesomes, polyamory relationships, and kinky exploits. Most sites haven't caught on yet and still don't offer couple profiles, but the best ones do
Kinky Dating Apps
My personal arsenal of kinky dating sites doesn't include any apps. Two reasons for this:
None of the kinky apps available so far are ready for the big time.
Glitchy software, fake profiles, and the absolute worst – not enough members. Sad but true, in my experience.
No nudity.
You might laugh, but I don't like how vanilla the kinky apps have to be to make it into the app stores. After years of hanging out at BDSMdate.com and enjoying the hyper-sexual community there, I guess I've just been ruined.
Why don't the best sites offer apps?
The best sites for kinky dating have been allowing nudity and x-rated member content for many years. Because the Apple app store and Google Play don't allow nudity it's simply a no-go for them to convert their sites into apps.
Web apps (browser-based dating sites) are the way to go for now. They're also good if you want to be discreet because you won't have that naughty app installed on your devices.
Want to try kinky dating apps anyway?
Take a look for yourself. If any of them proves to be a winner for you, please let us all know in the comments.
A few of the kinky apps I checked out, that seem to get the most attention, are KinkD, and Kinkoo.
You will find glowing reviews of these apps on sites that are making money from downloads, but be sure to assess the reviews written by real people at the app stores. That's where you will learn about the bugs, the bots, and the fake accounts, as well as the limitations. For example, many of them don't even let you search by distance or location because that would reveal how few prospects you actually have.
You can also learn more about the kink community's take on BDSM apps in this article from Vice.
Hopefully in a few years one kinky hookup app will come out on top, and we'll truly have the Tinder of kinky dating. Until then, mobile-friendly dating sites are still the way to go.
How to Be Successful on Kinky Dating Sites
You've chosen and joined a site for your particular interest, whether it's threesome dating or a foot fetish. Now follow these tips for making the most of your online dating experience.
Write a killer kinky profile.
Stand out by creating the best profile that you can. Complete all fields, add photos even if you choose ones that obscure your face, and be sure to put your kink front and centre to attract the right potential partners.If you'd like more help with this, take time to read our tips for writing a kink dating profile.
Be active & use all features.
The best sites offer everything from video introductions and streaming video chat to member blogs. Take part in user groups for specific fetishes and kinks, create a video of your own, read member content, and enjoy the community aspect.The more you get involved, the more you will stumble upon opportunities and become increasingly visible to other members.
Remain open to what you might find.
A reader once wrote me an email about their search for the ideal group sex experience. He was seeking something so utterly specific that I had to shake my head. While I always support the setting of goals and the power of fantasy. please remember that everyone you encounter has their own ideas as well.What this amounts to is a chance to discover incredible situations and connections you haven't even thought of yet. But you need to be open to those possibilities so don't let a single-minded focus be akin to putting on blinders and missing out.
Play safe with new partners.
Joining a kinky dating site can be an exciting and liberating experience, especially for those who've been challenged by dating with a kink, like the writer of this article on Medium. It can be easy to get carried away when you start actually meeting partners who are ready to explore with you in person.Please don't forget how important it is to follow some safety rules. Read our Tips for Safe BDSM & Kink Dating.
So there you have it – the Kink Lovers guide to kinky dating sites. I hope I've been able to help some of you kinksters out. Niche dating sites are becoming part of a more crowded and competitive space, so I know it can be difficult to separate the claims from the true cream of the crop.
If you're still looking for the best site for your particular kink and I haven't addressed it here, feel free to comment and together we can find something that fits.
xo, Lola