Curious about BDSM resorts and kink vacations? Looking to plan a BDSM getaway? From stay-and-play dungeons to kinky cruises and naughty conventions, there's something out there for everyone.
Welcome to Kink Lovers' BDSM Travel Guide. Let us introduce you to the hottest BDSM destinations and travel experiences in the US and beyond. We'll take a look at the different BDSM vacation options, where to stay, and what to do.
We've also included important information about how to pack BDSM gear, safety tips for kinky travellers, and resources for people seeking out-of-town hookups.
If you still need a partner for your BDSM travel adventure, see our favorite BDSM Dating Sites.
Arrange the BDSM Vacation of Your Dreams
Below you'll find everything you need for BDSM travel inspiration. Organized by vacation type, with ideas for activities and places to check out. Browse the full listing or skip ahead to any section from the navigation links below.
Vacation Types & Where to Stay
Planning Your BDSM Vacation
---
What's Your Kinky Travel Type?
Before getting started, consider these questions as you fantasize about your ideal BDSM vacation.
Are you a beach bum, a city explorer, or do you prefer a secluded hideout?
Would you prefer an all-expenses-paid option or the freedom to plan as you go?
Is there an annual event or destination you'd like to plan your vacation around?
Would you like to play with other couples/singles or do you want a private experience?
Do you want to be left alone with a lover, or seek a Dom(me) to show you the ropes?
---
Let's go! Let these BDSM travel ideas inspire your next kinky getaway.
BDSM Resorts
A BDSM resort is a vacation property that is capable of meeting all the needs of it's visitors including lodging, meals, drinks, and entertainment. Some destination resorts have the added draw of being on a beach, containing scenic/historical sights, or offering gaming and other recreational facilities. Typically you will not be the only guest(s) at a resort, which can be a bonus if you like to mingle.
You'll find two types of kinky resorts in our travel guide. There are adult-only resorts that offer your typical beach resort vacations with a kinky twist, while other resorts for kink lovers offer more of a BDSM chateau-in-paradise getaway.
Hedonism II, Jamaica
Located on the west coast of Jamaica, Hedonism II is the Caribbean resort of choice for both couples and singles who want a non-judgemental, adults-only vacation.
This kinky resort is clothing optional and all-inclusive. It features multiple clubs and gourmet restaurants, theme nights, and a playroom open to couples, single women and invited single men. It's clearly a swingers paradise, however it only becomes a true fetish and BDSM wonderland once a year..
Hedonism often hosts annual kink events such as 'Kink in the Caribbean', and more recently 'Week of Kink'. Check their website to see the latest schedule as Hedonism offers lots of specialty events like this. At past kink week events, you could expect lots of fetish wear, (and nudity of course), and enjoy a differently themed party every night.
Desire Resorts, Mexico
Desire Resorts has two couples-only, clothing-optional locations in the Maya Riviera near Cancun, Mexico: the Desire Riviera Maya Resort, and Pearl Resort. These two kinky resorts are excellent choices for swingers who like to party, or just want to lay naked on the beach sipping margaritas.
The Desire Resorts are also popular among polyamorous couples and kinksters like you. While they don't appear to have a specialty BDSM week like Hedonism II, they find ways to keep the kink alive year 'round. This is where Desire's Fantasy Menu comes into play.
The Fantasy Menu at Desire are special offerings for couples seeking some additional erotic experiences. These include things like erotic massages, a play room complete with sex swing, a sexy treat of strawberries and liquid chocolate, and their bondage fantasy experience.
Domme Trips
Domme Trips has come up with a great concept. Rather than looking for a BDSM resort, they bring the BDSM to the resort – with their full fetish resort takeover! Since 2009, Domme Trips has been organizing an annual 7-day kink fest at all-inclusive resorts in the Dominican Republic, Costa Rica, Jamaica, and Cozumel. 2023's event takes in October, in Cozumel Mexico.
The beautiful thing about a kinky resort takeover is that BDSM and kink lovers truly have the run of the place. Their events boast an indoor and outdoor dungeon, plenty of play equipment, theme nights, latex fashion shows, and kinky daily activities. This group is also super-inclusive, just as it should be, and singles are just as welcome as couples.
The BDSM Mansion, Spain
Now for something different. The BDSM Mansion in Almeria, Spain is a secluded property where BDSM lovers can submit to their passions all year round. Trade in the beach for the beauty of the mountains, surrounded by olive and almond trees. Outdoors, you'll have access to multiple sun terraces, a pool, and their "pleasure garden" for outside playtime.
Indoors, the mansion has 14 rooms and apartments, and dinners are served in their rustic dining room with a large open fireplace. There's also a club and cocktail bar, as well as various theme rooms and a BDSM play area.
The BDSM Mansion is offering a 365 days/year BDSM experience, but there are also fun theme weeks such as Fetish Week, Role Play 24/7 Week, a week for Lustful Dominance, and an Eyes Wide Shut weekend event.
All are welcome: couples, singles, experienced and newbies. They also offer slave training, and introduction sessions for those eager to learn new skills and enjoy immersive BDSM experiences.
---
"Bed & Bondage" BDSM Retreats
Here are some really nice options for couples looking for privacy, and a level up from the stay and play dungeons listed further down. Some of the benefits that set these apart from overnight dungeon rentals are outdoor spaces, indoor pools, and gourmet meals.
La Domaine Esemar, Upstate New York
La Domaine Esemar is a small ranch house on a beautiful mountain side in upstate NY. They provide BDSM training for both Dom(me)s and subs, couples parties, workshops, and gourmet dinners. In addition to their well-equipped dungeon, there is also a large, outdoor play space; something you won't find at city dungeon rentals.
La Domaine has been around for nearly 29 years, and have perfected the whole "bed & bondage" experience. They only host one couple at a time, ensuring your privacy and their ability to lavish guests with everything they want and need. However, if you'd like more play partners, they are happy to arrange a visit from a professional.
La Domaine offers a lot in the way of training and BDSM education, making this is a great place for both Dom(me)s and subs to grow and develop their skills.
Monterey Stay and Play, Salinas CA
Monterey Stay and Play offers a completely private experience for couples who want to explore BDSM and erotic fetishes. The space is only rented out to one couple or party at a time, and is completely secluded from their main house. The kinky accommodation includes a bondage room with plenty of BDSM furniture, a large selection of toys, a cage, a jail cell, and even an electric winch!
Located about 7 miles from the ocean, and a short drive from local restaurants, this dungeon bed and breakfast seems to have it all. It's also well appointed from a practical perspective, with a kitchenette, outdoor deck with grill, and full bathroom suite. Breakfast is complimentary and gourmet dinners are provided by request.
Inn Thrall, Pennsylvania
Inn Thrall offers guests a "secret sanctuary", located an hour outside of Philadelphia. The hostess of this kinky getaway has over 25 years experience with BDSM and makes it her mission to provide a "safe space and permission for others to explore themselves and their sexuality." She's done an amazing job in creating a kinky yet romantic atmosphere for kinksters looking for privacy and a place to indulge their desires.
Their Inner Sanctum suite is large enough for parties of four or more and is luxuriously appointed with a king-size canopy bed, fireplace, outdoor shower garden, indoor pool, plus BDSM gear and toys. With it also comes access to their play space, Libertine Hall, containing everything you would hope for in a dungeon and more.
Spirit Kink, Australia
Meanwhile, on the other side of the world in a Melbourne suburb, we have Spirit Kink. This kinky bed and breakfast is located in a home with several private rooms that guests can rent overnight. There is a well-equipped dungeon, and an outdoor play space as well. Guests of this sex-positive retreat can also enjoy their clothing-optional salt water pool.
In addition to overnight bookings, Spirit Kink can also be reserved for private parties, photo shoots, or by the half-day. To learn more, check out Spirit Kink's Facebook page, as it seems to be updated more regularly than their website.
More BDSM Bed & Breakfasts
There are, no doubt, many more BDSM bed and breakfasts out there. If you already have an idea of where you'd like to travel location-wise, be sure to do your own search for local dungeons and kink-friendly accommodations, or ask around the kink community.
Here are 3 more BDSM B&Bs I came across in my research:
---
Stay and Play Dungeons
Some dungeons and themed play spaces can be rented overnight. However, note that most of the kinky resorts and bed & breakfasts above also include some sort of dungeon or play space, and are probably more comfortable for overnight stays. But if you really want to sleep in a dungeon, or have your submissive spend the night in a jail cell, take a look at the stay and play dungeons below.
Another good option to consider would be staying at a regular hotel, but renting one of these dungeons out for a few hours or the day.
And of course keep in mind that this list is not exhaustive. If you already have a destination in mind, then be sure to do your own online search for local dungeons. Included here are simply the few dungeons with overnight availability I was able to find, that appear legit, have good reviews, and secure, updated websites.
Dungeon East, L.A.
BDSM dungeons are typically dark and windowless. For a refreshing change, take a look at Dungeon East. This light-filled play space is available for overnight stays and can accommodate 3 people. Dungeon East is the home dungeon for some of LA's hottest kink events, and has also served as the set for many famous videos and shoots.
Rentals of this gorgeous play space are exclusive – you'll always have the place to yourself, fully stocked with all amenities you might need. Classes and events are also on the menu.
Chicago Dungeon Rental
Chicago Dungeon Rental (CDR) has two locations: one in Logan Square and another in West Loop. Overnight stays at CDR Logan Square give you access to the entire dungeon which includes multiple playrooms, a full kitchen, living room and bedroom with a queen size bed. Their second location is ideal for couples or threesomes looking for a kinky getaway within walking distance of West Town's restaurants and bars. They even offer private lessons if you'd like to expand your BDSM repertoire.
The Edge, Santa Cruz CA
The Edge is a stay-and-play dungeon and jail located in the mountains of Santa Cruz, California. The facility includes an interrogation room, control room with cameras monitoring all the jail cells, necessary restraints, and even a fingerprinting area. In addition to the realistic cell block, there's a dungeon containing a variety of bondage equipment, benches, hoists, cages, an isolation box, and a large assortment of BDSM gear.
Rentals are for the entire space, ensuring privacy for you and your partner(s), and can be booked by the day or overnight.
The Secret Dungeon, London
Fancy a dungeon vacation overseas? The Secret Dungeon, located on the edge of London in High Wycombe, offers an authentic BDSM dungeon experience. This boutique B&B and BDSM play space comes equipped with all the BDSM furniture and gear you could want.
The Secret Dungeon is available for overnight stays for up to 4 people. Accommodation includes a four-poster bed, a pull-out bed, kitchen, spacious bathroom and an even an outdoor hot-tub area.
---
BDSM Hotels
BDSM hotels offer a place to stay and play, but without the full resort treatment of all-inclusive food, drinks, and added entertainment.
This type of BDSM lodging may be preferable for those who want more privacy, and have no interest in mingling with other vacation goers or B&B hosts. Hotels are also an ideal option when you'd like to expand beyond the vacation property to nights on the town, enjoying local restaurants, and exploring nearby landmarks and events.
The following kink-friendly hotels each offer something different, from fantasy suites to prison accommodation. There are also themed hotels out there that may fit your fantasy or role-play needs. And just as with the BDSM resorts, you'll find "hotel takeovers" – where a luxury establishment converts to a BDSM Hotel party for a time.
Dark Odyssey Hotel Takeovers, U.S.A.
Dark Odyssey has something unique going on. They organize luxury BDSM hotel takeovers, in which they fill ALL the rooms of a hotel with kinksters who want to take part in their convention. These special events create an "immersive experience which brings together sexuality, spirituality, education, and play in a fun, supportive, non-judgmental, diverse environment where fantasy becomes reality."
Dark Odyssey is always on the move, and their BDSM hotel takeovers in recent years have been offered in Baltimore, San Jose, and Washington D.C. They also host a kinky Summer Camp, and BDSM festivals in Northern Maryland and other cities.
Liberty Inn, New York City
The Liberty Inn in New York is a fun, sex-positive choice for couples visiting the Big Apple. Their uniquely decorated rooms have sexy features including mirrored ceilings, mood lighting, and Jacuzzis for two. If you'd like a visual warm up, they also offer a free adult video system in every suite.
Don Q Inn, Dodgeville Wisconsin
While not exactly a vacation destination, Dodgeville does have one hell of a fantasy hotel. For those passing through or looking for the perfect roleplay setting. take a look at the Don Q Inn fantasy suites. Caesar's court, geisha gardens, space capsules, igloos – yes, there are some rather interesting options here. You may also be interested in touring the Boeing C-97 parked outside!
Love Hotel, Paris
I really love these theme hotels where every doorway is an entrance to a different realm. The 4-star Love Hotel in Paris, France was created according to the Japanese "love hotel" concept, and brings luxury and creativity to any scene.
Stay in the city of lights, book a private Jacuzzi after a day of sight-seeing, and ravish each other in the Safari room, you wild animals!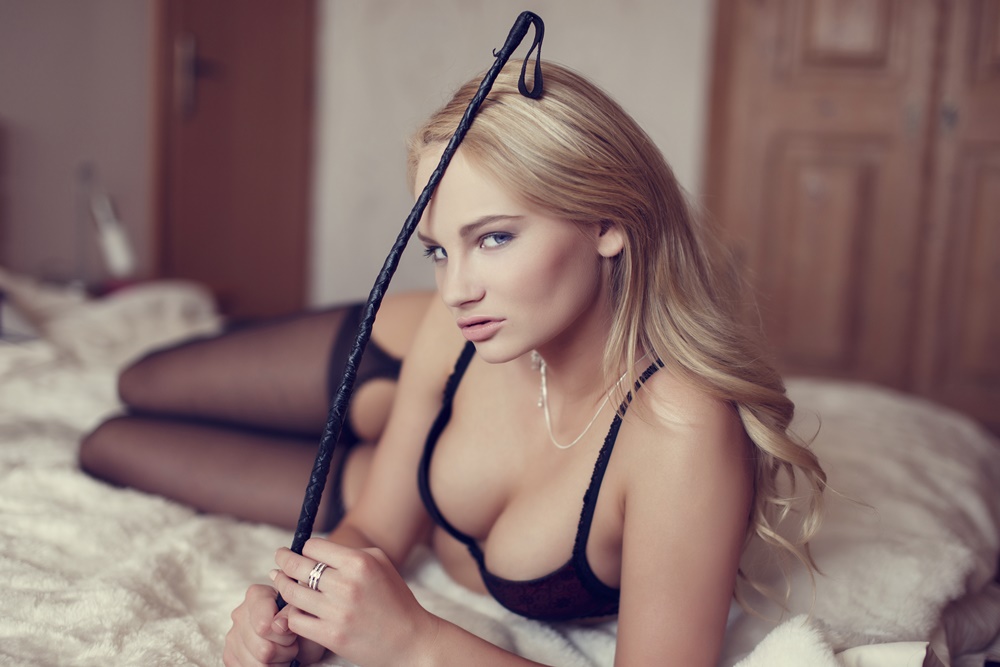 The Witchery, Scotland
The Witchery by the Castle provides opulent rooms in Edinburgh for those looking for BDSM travellers seeking a touch of drama and gothic appeal.
After enjoying the sights and history of Scotland's capital, retire to a room fit for Kings and Queens for a bit of romance and royal roleplay. The Witchery also has a gorgeous restaurant, and outdoor dining in their Secret Garden.
Hotel Pelirocco, Brighton England
Hotel Pelirocco claims to be the most Rock'n'Roll hotel in England, and I might agree.
This boutique hotel in Brighton has 19 uniquely decked out rooms to suit every taste, including their flagship suite, the Lover's Lair. Quirky couples will get a kick out of fun rooms like Darth Vader's quarters, Betty Page's boudoir, Dolly Parton's country cabin, and their naughty Nookii room complete with iron bed and stocks. Check out all the rooms here.
Karosta Prison, Latvia
Well, the above kinky hotels are mostly fun and luxurious – now for something different. Karosta is a former Russian Imperial and Soviet naval base, which today is very popular with visitors and tourists. An Artist's Center was established in 2000, attracting many cultural events and artists to the area.
Among the interesting buildings and ruins to explore at Karosta you'll find Karosta Prison, the old military prison which has been converted into a museum. And you can spend the night after being processed just as a prisoner would have been.
Have a prison meal and sleep on a prison bunk or iron bed, no turn-down service here. I don't think this place offers the privacy needed for prisoners to get kinky with each other, but you CAN stay in the comfortable and private "Chief Officer's dream room" if the harsh reality of prison living leaves you cold.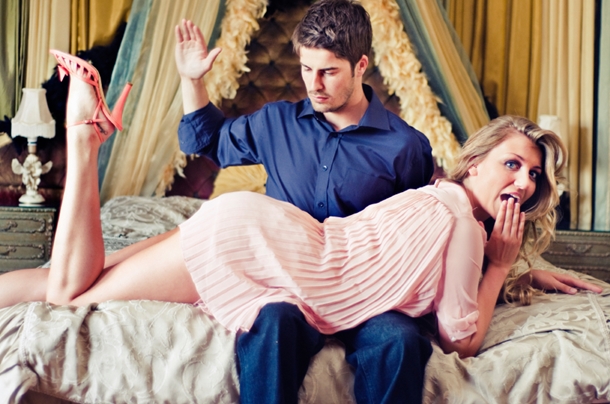 ---
Cruises for Kinky People
Love the open water? Perhaps you'd enjoy vacationing on a big boat full of like-minded kinksters. Here are some cruise ideas for BDSM and fetish lovers.
Swinger Cruises
You're looking for kink and BDSM travel, and here I am talking about swingers. Well, in the world of kinky cruises there's a lot of crossover between these lifestyles. Most cruise vacations for sexually adventurous adults are marketed as swingers cruises, but there are many features aboard these ships that create a kink-friendly environment. And of course, you do not need to play with other couples if that isn't your thing.
A whole range of options are available from simple adults-only cruises, to clothing-optional, to amazing cruises offering a whole assortment of BDSM play spaces, onboard dungeons, and kink education sessions. The best of them have perfected an environment where anything-goes and everyone is free to be as freaky and fetish-tastic as they please.
The luxury cruise ships used for these ocean adventures might carry from less than 100 people, to more than 3000 guests at a time. This makes a BDSM cruise great for couples who like to mingle and meet like-minded friends.
Wondering where these kinky ships set sail? As a sampling, upcoming itineraries include Venice, Amsterdam, Miami, Paris, Rome, Tahiti, the Caribbean, and even a Galapagos adventure!
How to Book a Kinky Cruise
Most, but not all, of the kink and sex-positive cruises on offer are provided by Bliss Cruises, Temptation, and Desire which owns a couple of the sexy resorts mentioned in our BDSM resort section.
I recommend checking out TheSwingerCruise.com. The Swinger Cruise is actually a travel agency, but they specialize in connecting couples with the best cruise vacations for swingers and kinky couples. Even if you don't book through them, checking out their site is a great way to view upcoming kinky cruises from a variety of providers.
There are only a handful of travel agencies that specialize in erotic swinger cruises. Unfortunately a few of them have websites that aren't mobile-friendly or even secure, so I've chosen to leave them out. But The Swinger Cruise is definitely a good option for finding your oceanic BDSM adventure.
BDSM Boat Parties
Giant, lavish, cruise ship vacations aside.. there are also opportunities to play and sun yourself aboard smaller vessels.
You might consider kinky cruises offered as part of existing BDSM events, which are less swinger-centric and more Kink. For example, the VIP fetish cruise takes place each July as part of Vancouver Fetish Weekend, or board the annual Torture Ship fetish party in Germany.
Very likely there are many fetish parties and BDSM events taking place on smaller ships and boats, for a day or afternoon rather than the 7-day or weekend offerings above. I suggest doing a search related to your destination of choice, or asking around at your favourite fetish community site.
---
DIY BDSM Vacation Ideas
Between you and your partner, and a little time off work, you already have all you need for a good time. Our BDSM travel guide lists all kinds of fancy kink resorts and residences but perhaps there's no need for a lavish or exotic holiday, especially if money is tight. Here are some ideas for kinky vacations that don't require flying or expensive bookings.
Plan a BDSM Staycation
Set aside a few days to enjoy yourselves in the comfort of your own home. Set up a makeshift "dungeon" in the guest room, or plan an elaborate role play. Maybe keep things simple with candlelit dinners, inspiring BDSM movie nights, bubble baths, and slow exploration of each other's bodies and kinks. Creativity makes it easy to practice BDSM without a dungeon.
Stay at a Local Hotel
Sometimes it's hard to get that holiday feeling in your own home, with the dishes piling up and your neighbors banging on the walls. Try booking a local hotel for a night or two and bring all your BDSM gear along. Add a little extra pampering by indulging in offerings such as room service or a couples massage. For added inspiration read 4 Ways to Get Kinky in a Hotel Room.
The Kinky Outdoors
If you and your partner are outdoorsy types, then how about some BDSM play under the stars? Take your lover camping and don't forget to pack some toys and a bottle of wine. Get down on a secluded beach, by the fire, or in your tent. Taking the kink outdoors can really add to the excitement.
Dungeon Day Trip
Take a couple days to explore options for kink lovers in your own town or nearby city. Set up a visit to a local dungeon, or hire a dominatrix for the day. You may not have to travel across the country to get a new thrill.
Road Trip!
Pack up the car and hit the road. Where you go and what you'll do is only limited by imagination and distance. Visiting new places together and seeking sexual adventures can be so refreshing and just the thing needed to shake off a boring routine. See Tia's 4 Ways to Get Kinky on the Go. And if kinky public sex interests you, check out Jamie's ideas for Role Play in Public Places.
BDSM Shopping Spree
Some people love shopping while on vacation, but why not set aside a kinky couples shopping trip in your own city. Hit up the best local sex shops and splurge on some new bondage gear, body oils, floggers.. whatever fits your kink or the type of BDSM play you'd like to try. Finish up with a romantic dinner out before coming home to test drive your bounty.
---
Things to Do on Your BDSM Trip
Now that you you have an idea of where you might like to stay, it's time to consider other kinky activities to enjoy during your BDSM getaway.
Dungeon Rentals & Play Spaces
If you already have accommodation at your destination of choice, but want to visit a fully equipped dungeon for a couple hours or the day, you could look for hourly dungeon rentals. I certainly can't list them all here, but a search of your destination (or a the closest large city) plus "dungeon rental" should hopefully yield some results.
You can also check out those in the Stay and Play Dungeons section above. All the dungeons listed in our BDSM travel guide rent by the hour/day, and are not strictly for overnight use.
Play spaces are another way to make kinky vacation memories. Some dungeons turn into a club/kink party on select nights, where kinky people can mingle and enjoy some BDSM play together. When researching dungeons, always look for their online schedule to discover upcoming events.
BDSM Events & Conventions
Rather than plan your BDSM holiday around a specific resort or dungeon accommodation, you might consider a BDSM convention or yearly kink event.
Some of the biggest kinky conventions happen here in North America and you can read about them in our article Bondage & BDSM Conventions.
If you're keeping things local, see our tips for finding BDSM events near you: How to Find BDSM Events and Have a Good Time.
BDSM & Sex Museums
Need a break from the 24 hour sex fest at your BDSM hotel? Head out to lunch then visit a sex museum!
I haven't put together a definitive list, and I don't think I have to because Wikipedia beat me to it. See their list of sex museums from around the world. You can consider this activity part of your BDSM education.
Fetish & BDSM Clubs
Nearly every city has some kind of BDSM club or kinky bar. When they don't, you can usually find a nightclub that caters to the kinky crowd with a weekly or monthly fetish night.
If you're really stuck for finding some kink-positive night life, head to the gayborhood. A city's gay village is often the safest, and most fun, place to let your freak flag fly.
Local BDSM Hookups
As I mentioned earlier, finding events hosted at dungeons is a great way to meet locals and make your way into a destination's kinky inner circle. You can also check local listings for fetish nights, sex clubs, and BDSM parties.
You could even try using BDSM dating sites to arrange kinky hookups ahead of time. You can join a site like BDSMdate.com as a couple, and do a little flirting with people in your vacation destination. Even if nothing pans out, it's a great bit of foreplay.
Read: How to Find a BDSM Partner
---
Plan Ahead and Stay Safe
BDSM Travel Packing Tips
You've finally arranged your dream BDSM vacation with your special someone. It's time to pack your bags but.. can you really bring that vibrator in your suitcase? How about all that fetish wear and the new bed restraint system?
With the tight rules and regulations we find at airports these days, it's right for you to wonder about these things. We've put together some BDSM packing tips in our article:
Air Travel and Fetish Gear: Pack It Like a Pro
BDSM Travel Safety
Last but certainly not least, let's take a look at some important reminders for when you're travelling and kinky.
Be careful what you pack. Do research on acceptable items to avoid hold-ups and questioning at airports. See our packing tips above.
When heading to the airport, dress to blend in. While you may prefer to be your kinky self 24/7, it's best not to take chances when dealing with airport personnel and a variety of checkpoints.
If you're in a 24/7 D/s relationship that restricts a sub's behaviour or ability to speak up, you may have to make adjustments, at least for the airport. Perhaps a little business-traveller role play is in order?
Respect the local customs of your destination regarding dress and behaviour, at least in public.
Keep your passport and and other important documents in a money belt, hidden beneath your clothes when out and about. Or leave them in a locked safe at the hotel.
Travelling alone? Make sure someone you trust has a copy of your itinerary including flights, accommodations, and any kinky events you plan to attend.
If you plan to meet up with someone you've connected with online, or use kink dating sites to meet locals while away, read our Precautions for Kinky Hookups on Vacation.
If possible, get a local guide to point out neighborhoods or areas you should avoid. Then ask them where the kinky people play!
Want more BDSM ideas to explore, wherever you are?
Read: BDSM Play: The BIG List of BDSM Activities
Do you have any kinky BDSM travel ideas to share? Somewhere fabulous you've stayed that welcomes BDSM lovers? Let us know in the comments.
Bon Voyage! xo Lola