Fetishes
Great Feats of Sexuality: Foot Fetishists Unite!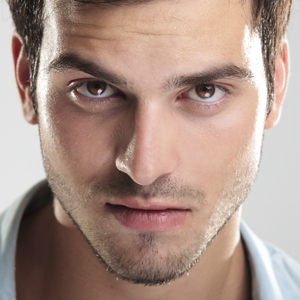 Foot fetishism is a big deal. It's one of the original conditions described by Sigmund Freud when he first set out to discuss fetishes. People today still aren't sure what causes men and women to be into feet, sexually speaking, but some definitely are.
Okay, it's true that feet are sexual. Touching a person's feet the right way is a very intimate act. Receptors in the feet go all the way through the body… and if someone can do a good job with your feet, chances are they will do a good job everywhere.
That's not the end of it, though. Feet themselves are fetish objects. The shape of a woman's foot, the size, the length of the toes, the scent… all these things matter. Rubbing a woman's feet, touching them, painting her toenails… all these things can be very erotic.  In the sexually charged moment of the pedicure, there can be all sorts of roles playing out.
Meet kinky women now at FootFetishDating.com!
Some guys get into just seeing images of bare feet. A woman on her belly with her feet up in the air behind her, or sitting cross-legged on a beach towel can be incredibly hot. Some guys would much rather have a woman lube up her feet and use them to masturbate him. Such a man will be incredibly aroused by the idea of his semen running down over her toes.
In some cases the man might want to please himself, maybe rub his own cock, and then ejaculate all over a woman's toes. He may want to do this while she is wearing a particularly bright shade of red nail polish.  
Connected with this, of course, is shoe worship. Feet going into and coming out of different kinds of shoes. I think we can all appreciate how a woman's posture changes when she is in a pair of heels… especially if she's naked at the time. This itself could be misplaced foot fetishism; and it's something we all have. Freud even though Chinese foot binding was part of the foot fetish.
Some people say that the whole foot fetish thing comes from the fact that the feet and the pussy are at opposite ends of the leg. There is sexuality in New York, but you might also find something kinky if you head down the road to Boston for a little chowder.
For whatever reason, it seems like men are way more into women's feet than women are into men's feet… at least sexually speaking. If you read this and got turned on, you are probably into feet. No need to toe the line of normality, dear reader, let your sole soar and enjoy the sexuality of feet!
Also read: Foot Fetish: Heel to Toe
Tell us what you think!