Fetishes
The Ever Popular Foot Fetish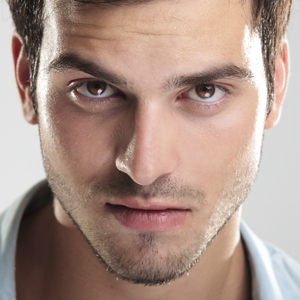 Foot fetishism is kind of like the Ford F150 of fetishes, even though people who have one think it's unique and fancy, it is actually the most common choice on the big sexual highway. Not that there is anything wrong with that, of course.
You like what you like. Kissing is something that everybody does and always has done, but it doesn't make a make-out session with someone any less hot.
Nearly half the people who are into any kind of anything are into feet to some degree. Do we know why? Not really. The Freudians have their usual theories about unresolved childhoods, fear of castration, and feelings of sexual inadequacy. I mean, maybe, but don't Freudians say that about everything?
Some critical theorists equate lust for feet and toes with a desire to be debased, to be domineered. There might be something to this. Christ bending down to the feet of his disciples was an act of humility. We certainly know that the desire to be dominated, to bow down to a superior power, is a big aspect of kink. It's a big aspect of religion too. Ergo, religion is pretty kinky. Kink is pretty religious. Nothing gets a dick up faster than a nun holding a cat o' nine tails.
Let's face it, though, the foot is an erogenous zone. If you have ever had your toes sucked, you know I'm not kidding. Moreover, the shape of the foot can be extremely sexual. It is both phallic, and in a way like a pudendum. There are nerve endings in the arches of the feet, in the toes, that run right to the crotch. Getting a big toe sucked clearly can be a close simulation for a blowjob.
Plus, foot massages ride the fine line between intimacy and formality. A foot massage can be erotic, but it is always with a little bit of plausible deniability attached. Sometimes a foot massage is just a platonic massage, and that is how it goes.
Some scientific types have posited that the frequency and popularity of the foot fetish in society rises with an increase in STDs. Eras that saw the blossoming of AIDS, syphilis, and gonorrhea coincided with an increase in foot worship. It is a kind of safer sex, as long as your partner doesn't spent too long in the sun in badly ventilated shoes.
If you dig feet, go have fun with the twinkle toes you adore!
Tell us what you think!