Just the Tips
Embracing the Erogenous Rimjob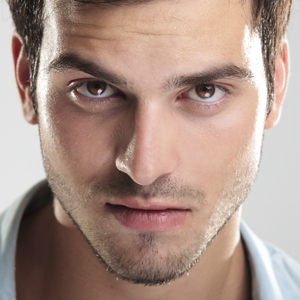 The rim job is just on the cusp of kinkiness. It really isn't that kinky to get down and lick all around somebody's ass, but at the same time, most couples just never go there.
Cleanliness is an issue obviously, unless the lack of cleanliness is your thing. The best time to administer a rim job is right after the two of you have had a shower. Even in the shower would be an opportune time. You're just casually soaping your sweetheart's ass. Then you're soaping in their ass crack. Next thing you know you're squatting down in the shower and licking on their vaginal lips from behind, while they lean forward against the shower wall.
What a wonderful time to move your tongue north and start licking on that ass. Work the tip of your tongue into the little folds of the sphincter. Rub the clit in a reach around while you slide your tongue over that hole.
A lot of people are not fully aware of just how many nerve endings are in the butthole. I mean, yes, you know the morning after a spicy dinner how many nerve endings there are, but what you aren't realizing is that the pleasure centers and the pain centers are often in the same place.
Depending on where you go with it, the kink level of the rim job can intensify exponentially. In the same way as ass to mouth moves into some nasty territory, the mouth on ass can get pretty fucked up depending on where that ass has been last. Even an ass that showered not too long ago, and hasn't been used for any sort of waste disposal since, can still be a little stanky if it's just been allowed to brew in some undies for a few hours.
If your hope is to feel like a dirty bird then the rim job is definitely your sweet chariot. Swing low, and you'll see just what I'm talking about.
The rim job is the gateway to greater pleasure for many a man. It is only a small step from getting your ass licked to getting a beautiful prostate massage. The prostate, a male's great hidden erogenous zone, lies hidden in the back wardrobe like a version of Narnia where all the annoying talking animals are replaced by magnificent orgasms. Think about that for a minute!
Tell us what you think!