News
Reality and the Rape Fantasy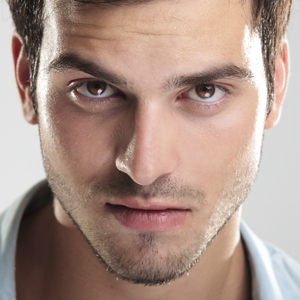 If you've been following the news, as I have, you will know that rape is dominating the headlines across the globe. There are so many ongoing circumstances where people of power, or privilege, or both have used their advantage to get sexual gratification from somebody who was in some way at their mercy.
Hollywood moguls, Supreme Court prospects, actors, and corporate CEOS, all drunk on power, took advantage of the precarious positions of people under them. Some used raw power, advantage, the ability to ruin lives, to work their evil. Others used alcohol or drugs to incapacitate their victims. Others used physical power to overcome their weaker victims.
The age of the perpetrators varied, but in every case, patterns emerged. The frat boy, swimming player, who assaults an inebriated girl in the shadows of a university campus, grows up to be the Supreme Court nominee who committed the same crimes as a prep school boy in the 1980s. For years, decades, generations, in fact, the rapists were getting away with it. The victims, knowing the weight of public opinion would be against them, suffer the memory of what had happened to them in silence.
The tables have been turning slightly, but anyone watching the news will see that entrenched values are going to be hard to dislodge. The elite and the powerful will not relinquish their privilege to exploit the helpless easily.
These very same dynamics of power are what make the rape fantasy so powerful, and potentially sexy. It is an odd line to draw, and one of the forever curious aspects of the human experience that people can get off on things that are potentially so awful, yet they do.
Actual loss of power and humiliation are awful, but simulated helplessness and humiliation can be hot for some. The difference is in being able to differentiate between reality and fantasy. The difference is in having guidelines and boundaries in advance about how the scenario is going to play out. This shifts the dynamic from perpetrator and victim to two actors agreeing in advance on how their performance is going to be played out.
The closer the performance gets to reality, the sexier some kinky folk find it. This is until a line gets crossed. I definitely suggest only engaging in rape fantasies with someone you know very well and who you trust implicitly, or things might go off the rails badly. Respecting safe words at all times is a must, no matter how wild you want your scenario to get.
At the core of being a victim of a rape is the notion of the consent being completely one-sided. The idea that any human being has the right to choose how and when they give up their body for physical contact is a cornerstone of modern, civilized living. Choosing to pretend to give up that right for the purposes of arousal, knowing full well how wrong rape really is, is what makes it kinky.
Some people will never understand or never participate in someone else's rape fantasy. I don't know what is wrong or right, I only know that what turns people on turns them on.
Tell us what you think!