Fetishes
Freaky Fetishes and Crazy Kinks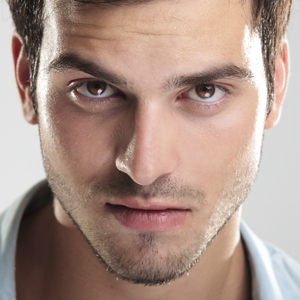 When I began thinking about this, I didn't know what I would find. I mean, before the internet came along, there was so much shit I never even could have imagined being sexy… but there were people out there who were into it.
Meet kinky playmates now at BDSMdate.com!
How did these kinksters manage to locate each other before the internet came along? Don't ask me, but they did. Here are some of the more bizarre fetishes I read about.
Strange Fetishes
Formicophilia. The word formi comes from the Latin root for ant. In this kink, people get off on the idea of having insects crawling all over their flesh. Probably biting them everywhere. This fetish is definitely not for me.
Formication (not to be confused with fornication) is the sensation that one has bugs all over one's body, in a non-sexual way. This is a great word, but to me this fetish is disgusting. I in no way could get hard with cockroaches or slugs all over me.
Eproctophilia. This is getting turned on by smelling someone else's farts. We all know that everybody loves their own brand, but other people's farts are hard to take. Still, if you're reading this and you just realised that this is what you want in life then you'll want to seek out some gassy gals. Trust me, they're out there!
Hierophilia. Are you sexually attracted to religious images? Do you get hard when you see Jesus hanging on the cross? Do you get swollen when you think of Laxmi's robust subcontinental breasts? Is this a real thing? Apparently. I'd feel a lot more comfortable having a statue of the virgin Mary than a menorah shoved up my ass, that's for sure.
Read: How to Discover Your Kinks
Necrophilia. No. Just no. Leave your shovel and crowbar at home when you decide to jog past the city graveyard. Okay, but seriously, if you're going to do it with a dead body, you should still wear protection. There are all kinds of communicable diseases beyond the usual STDs that could be occupying necrotic flesh. Also, remember to ask for consent.
Xylophilia and Dendrophilia. These are the attraction to wood and trees. I can't imagine how this would work, especially with splinter management. But you don't have to screw a tree directly. It's more like being in a tree or touching one during the act, that helps get you to the promised land. A lot of ladies like to rub up against knots and burls to get the juices flowing.
Furries. Last and definitely least. These are people who dress up in mascot costumes and have sex. They have conventions. They even imagine themselves as having animal spirits. I guess if it makes them happy then they should do what makes them happy. It makes me happy to judge them, so I'm gonna do that too.
Tell us what you think!