Stories
You Never Know Where You'll Meet Your Next Kinky Hookup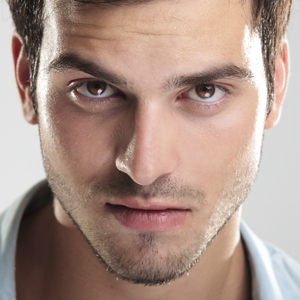 It was a quarter to ten, in the mean aisles of Walmart. Second floor, deep in the bedding section, where the thread counts gather closely, smoothly inside the plastic-sheathed bundles of Egyptian cotton. It was there, far from the cart escalator, and illuminated by the hard endless florescent tube lights above on the bare ceiling that I first met Esmerelda Fernandez.
She came at me, nearly as wide as the aisle itself, her hips spilling over the wide saddle of her electric scooter, six ten-litre bottles of Pepsi Cola shoved into her front basket.
"Excuse me," she said, I need to get by. Don't we all need to get by, Esmerelda. Don't we all. As I pressed my back against the stacks of bright colored towels, she rolled by, like a single tank, traversing the narrow cobbles on its way to Red Square to catch the tail end of the May Day parade. And as she passed, all pomp and circumstance, she flashed me—not for the last time—that famous nearly toothless smile.
Years later, as her mouth would widen to encompass the girth of me, she would always joke: "You know, with my teeth out, I can give you that extra inch of tongue!" Lord knows, she wasn't lying!
We did it in many ways, if not many places, over the years. Esmerelda has never been too mobile. Since that fateful day at Walmart, when we first met, casually chatting and joking in the aisle as the towels fell round us—heavy festive garlands of terry cloth and joy—she has grown larger and larger, becoming so mammoth that she can barely lift herself up in her bed.
It is in this bed that our BBW lovemaking takes place. I clean out her folds with a sponge on a long stick, refreshing her skin with the antibacterial lotion, and after I put my member into any part of her that I please. Often I don't know, nor care really, whether I am inside an actual sexual part or not. What does it matter? Each part of her is as sensual as the next, as the last. Each part is of equal desirability. As long as I am enclosed within her somehow, I am satiated.
Of course, when it comes to her pleasure, I must make the effort to find my way to the button. Sometimes, when things go right, I am quite successful with the sponge on the end of the stick, daubed in a little bit of Vaseline. I've become quite a surgeon, to be quite honest.
I thought it would make you happy to hear about our love, a little anyhow. I hope it did!
Tell us what you think!