Stories
Consensual Voyeurism vs. Peeping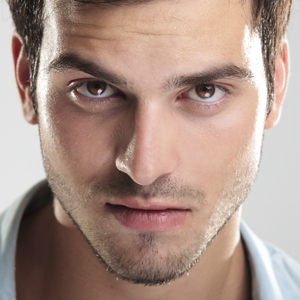 I've been staying at this bizarre apartment for the last couple of months while I work on a new job. I'm trying to find my own place, but I'm not trying very hard. In the meantime I sleep on a blow-up mattress in this single room, with a friend and his eccentric Russian lover.
I've been spending my loose hours going out and getting drunk and picking up random women. I tell these random women about what I'm up to, and they tell me that it's like I'm living in a Hunter S. Thompson story.
The Russian girl and I are going to become lovers. Nobody has explicitly discussed this fact yet, but I'm telling you now that it's true. Someone has already lit a fuse in the sand. The sparks are running down the beach toward the bed that will eventually blow like a powder keg when we reach the critical point.
This is inevitable because my own, usual lover, and I are now working in places that are quite distant from each other. My lover doesn't have a telephone, and is living some place off the grid. She is not watching over me, and ravenous females have their sites on my chastity and the empty side of my blow-up mattress.
I was talking to the Russian last night about orgies. I've been to some. It's fun to participate, but watching people fuck is actually pretty boring. This is to say that I find it boring to watch if it is known that I'm watching. I just find exhibitionism to be so incredibly gaudy. It is as dull as sitting and listening to a narcissistic person talking endlessly about themselves, unconcerned for whether their blather is fascinating or not.
Now, if it were a case where I was watching sex between people who didn't know they were being observed it would be incredibly hot. Voyeurism, and the work of peeping all day. I'd rather watch two ugly old people fucking through a peephole, than be in the room with two totally gorgeous people and have a front row seat. It that mental? I'm not sure.
The wonderful thing about kinks is that you don't have to justify them. They just are what they are, in the same sense as scientific facts, but they are more like scientific feelings. I'm somewhat concerned about being in this sexual powder keg with this Russian lady, but given that my friend and her are almost celibate, and it seems more like a cuddle relationship. I'm not sure my friend will care much if it happens, but I guess I'll find out soon enough.
Tell us what you think!