Does your lover have a praise kink? Get a better understanding of this kink, with examples and phrases to try.
Everyone loves a compliment. The psychological effects of affirmation on our self-esteem, workplace performance, academic life, and sports or arts participation are well known. It feels good when someone appreciates what we've done or how we look or the efforts we put into something.
Praise in the bedroom shares that psychology. Hearing dirty talk often amps up our arousal, hearing dirty talk that affirms positive things about our bodies or sexuality or performance doubles the pleasure.
What Is Praise Kink?
A praise kink is when someone has a heightened sexual response to sexual compliments. Those who really get off on verbal approval, complimentary sexual words, and being praised during sex could be considered as having a praise kink.
You've probably been hearing a lot about the praise kink lately online because it has gone viral on TikTok and Instagram.
The praise kink is not really new territory. What's new is calling it a kink, and using the vocabulary in order to design and create the sexual experiences we want.
Dirty talk is as old as language itself, and praise and affirmations are a common part of talking dirty. "You're turning me on" is an easy example. "Your pussy feels so fucking good" is another.
Praising a dominant for their powerful, directive ways is part and parcel of BDSM. Praising a sub for their obedience, performance, or clothing is also a regular part of kink practice.
Some would consider that to qualify as a kink, the praise has to be in relation to BDSM—praising a dominant or submissive in a sexual context. A vanilla sex scene that involves arousal at affirmative dirty talk doesn't really qualify—sex in and of itself is not kinky, they argue, and telling each other you are hot is pretty normal stuff.
Read: BDSM Ideas: The BIG List of BDSM Play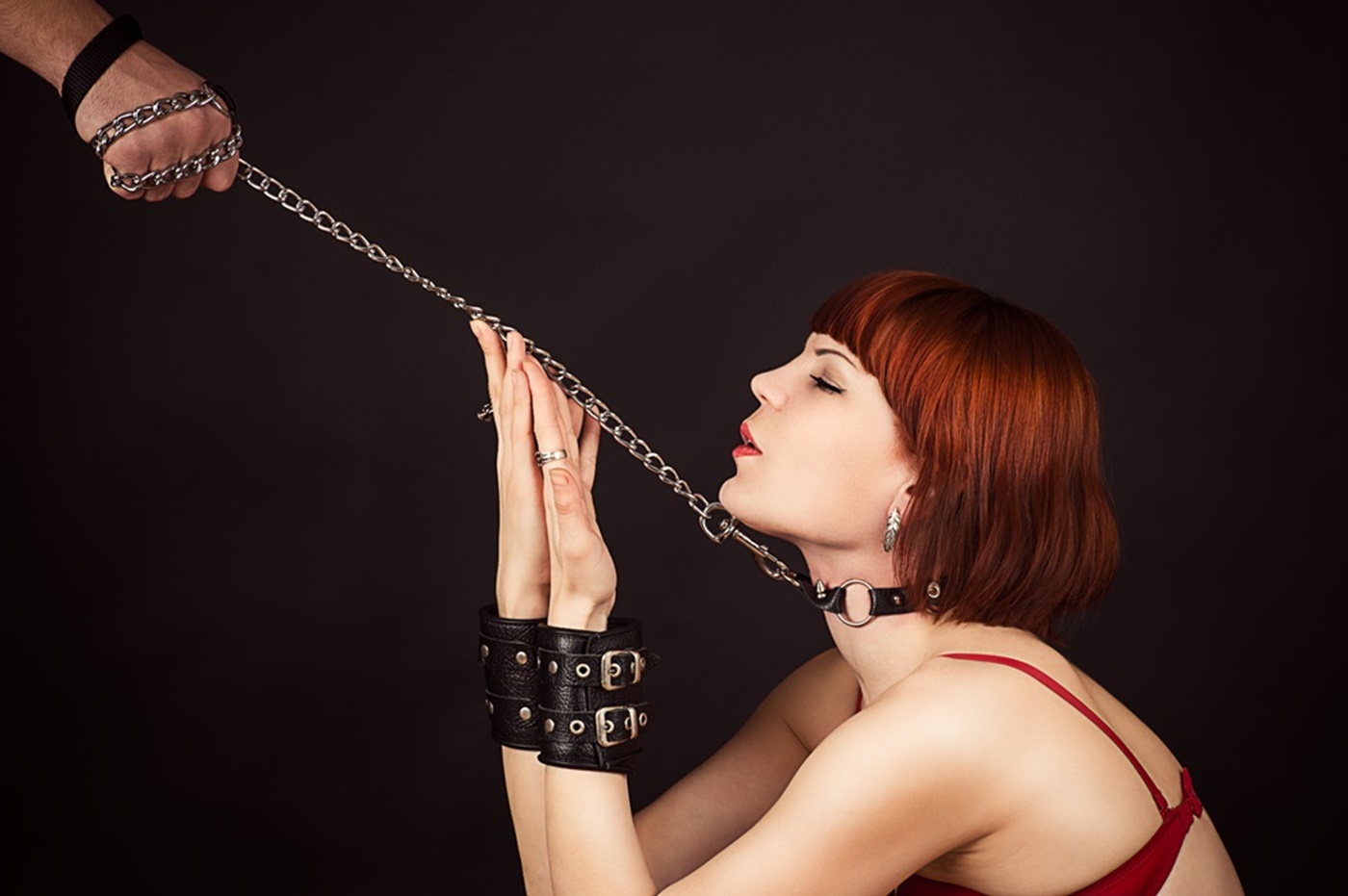 Others would contest this definition and say not all kinks revolve around BDSM—there are many niche kinks that don't engage with power dynamics at all. Lots of fetishists aren't into bondage and discipline or dominance and submission at all.
This is further complicated by the fact that the praise fetish is sometimes known as the "good girl kink" and is all about a submissive seeking affirmation from her dominant.  Sometimes it is known as the "affirmation kink."
For me personally, it looks like there are a few related scenarios that kind of converged on social media. Naming everything and labeling things can create these intricate boxes that don't always fit because sexuality is fluid and connected.
BDSM is itself connected to basic vanilla or "natural" sexuality as we observe it in other mammals, no? Kinks and fetishes flow together and apart because no matter how common or rare they are, they are entirely dependent on the individual and no two are alike.
What might set the praise kink apart from routine praising of your sub, or basic dirty talk between people attracted to each other, is that it is part of the focus and objective of the sex.
Sincerity vs Flattery
One thing about the praise kink that is subtle but vital is that it is not a turn-on to flatter or wax poetic with affirmations that are insincere. Lies and ludicrous praise don't work with the praise kink.
"That's the biggest penis I've ever seen" or "you're making me come again" don't cut it if the lover is faking it.
The praise kink is not an attraction to false phrases for meaningless adulation but is essentially attached to authentic appreciation.
Is Praise Kink the Opposite of Erotic Humiliation?
Yes and no.
On the surface, focusing on erotic praise seems like the opposite of erotic humiliation, a widespread and well-known turn-on, intensely important in many BDSM bedrooms. But the praise fetish and humiliation kink can be natural partners as well.
After or during a session of sexual humiliation, a dominant will often express praise or affirmations to encourage their submissive to do better or feel better, or buoy them into a positive space.
However, the praise kink can be its own thing and does not need to be paired with humiliation at all.
Praise Kink Examples
Some examples of praise kinks would be, as we already touched on, dominant to submissive, submissive to dominant, or part of erotic humiliation.
More specifically, in a Daddy Dom Little Girl (DDLG) relationship, the Little Girl might show her erotic appreciation by praising her Daddy Dom, or he might praise her for being a good girl.
Read: Introduction to Daddy Doms and DDLG Relationships
In a BDSM brat dynamic, the brat might be rewarded with praise as a means of taming or keeping her in line.
Read: Brat BDSM and the Brat Kink Explained
Praise kink can also be part of a Mommy fetish or be used during role play with just about any kind of interest or dynamic—doctor/patient, boss/secretary.
The praise kink is not just used in power-play role plays—the praise kink can be part of any other kink or fetish or role play scene, whether it is the seduction of a limo driver by a drunken celebrity, nudist re-enactment on a beach in Cuba, or a voyeur kink lover praising the dancer showing herself off to him.
What to Say to Someone with a Praise Kink
The nitty-gritty of WHAT to say for a praise kink is more difficult for many to master than the concept of the praise kink. Everyone loves to hear a bit of genuine praise, but how does that sound in a praise kink scene?
Here are twenty things to say to someone with a praise kink, from general and versatile to very specific.
"I can't wait to show you off in this red dress."
"Your ass looks fantastic in those jeans."
"It turns me on the way you always swallow."
"Your pussy tastes amazing."
"You've been a very good little girl."
"Your cock is so big, just thinking about it makes me so wet."
"You're such a good boy the way you take that spanking for me."
"You're so beautiful."
"I worship your every curve."
"You have the most beautiful breasts in the world."
"My legs are shaking from the way you lick my pussy."
"Your cock is so beautiful."
"I love how your ass looks in the air like that."
"You're so skilled when you're on your knees."
"I'm proud at the way you have practiced for me."
"I love your gorgeous pussy."
"I want you and only you."
"Your lipstick is so damn sexy."
"I love how feminine you are in this sweater."
"This thong I gave you makes your ass look incredible."
What expressions of praise turn you or your kink lover on?