What Is Cockwarming?
Cockwarming is in essence keeping a cock—one's own or someone else's, depending on your role—warm. A cock can be warmed inside a mouth, vagina, or anus.
The cock is slid inside a warm orifice and then kept there for an extended period of time for it to warm, hence the term "cockwarming." There is usually not a lot of action during cockwarming, with most taking place orally.
Cockwarming takes place between vanilla couples, lovers exploring kink, and dominant and submissive couples who enjoy BDSM practices.
Why Couples Enjoy Cockwarming
Cockwarming Is Intimate
Cockwarming is not likely to happen on a hookup because it is very intimate in nature. Blowjobs just don't happen that often on a first date because they are seen as more intimate than straight-up, penis-in-vagina sex.
Cockwarming can happen without forethought, post-sex, after a man comes inside a woman. Often he will just stay inside her while both are lying in a comfortable position such as spooning. He will pull out after he is flaccid, but there is no rush because of the deep connection that is occurring.
Read: 4 Ways BDSM and Kink Can Build Intimacy
Cockwarming Is Foreplay
Oral sex is tops when it comes to foreplay and putting each other in the mood for more. Oral practices vary from a couple quick licks all the way to cockwarming, where you can stay inside a woman's warm wet mouth for as long as she'll have you.
After an extended period of just warming inside her mouth, she may want to lick and swirl her tongue a little, or gently suckle on your shaft like it's a giant nipple.
Cockwarming Can Satisfy an Oral Fixation
Some women have an oral fixation and may have been enjoying "cockwarming" for years, without actually having a name for it. Having a cock in your mouth can feel extremely satisfying if it's just the right size.
Women with an oral fixation can find cockwarming to be an incredibly soothing, satisfying act. Cockwarming can be an occasional practice or something a couple enjoys as a daily ritual, first thing in the morning, midday, or right before sleep.
Read: Mouth Fetish: 10 Mouth Play Kinks and Ideas
Cockwarming Can Be Relaxing and Non-Sexual
Who says cockwarming has to be sexual. Sitting on a cock may just be part of a morning routine. The man may give his partner permission to take his cock in her mouth before he wakes up—good morning!
Some couples engage in cockwarming while the man is watching a TV show, on his phone, or playing video games. The goal here is not about having sex but relaxation.
Cockwarming Positions
Most positions you can think of for vaginal, oral, or anal penetration will work for cockwarming: woman on top, woman on all fours, 69 sex position, spooning, sideways scissors, spread eagle, reverse cowgirl.
What position you choose will depend very much on how long you want the cockwarming to take place. Some couples will enjoy five minutes of cockwarming, others want half an hour or more.
If this is a loving teasing act, you'll both want to be comfortable. If there is some form of domination or submission involved, being uncomfortable may be part of the act.
Read: 23 Submissive Poses and BDSM Slave Positions
5 Cockwarming Ideas for BDSM Lovers
Cockwarming can happen between vanilla lovers but is more often enjoyed by kinky couples who have clear dominant and submissive roles. Cockwarming can take place across the BDSM spectrum, as a loving intimate act or a form of punishment and/or humiliation.
What cockwarming means to individuals will depend on boundaries and negotiations within a specific relationship.
Read: BDSM Limits and Boundaries to Discuss
1. Cockwarming Is a Form of Cock Worship
All forms of cockwarming can be an act of cock worship. The sub will love worshiping their dom's cock by warming it in their pussy, mouth, or ass. They will hold it there, warming it, cupping the balls, staying in a particular position to show how much they love his beautiful cock.
This can be an everyday act of service for a sub to their dom. The sub may just come up to him and ask if they can warm his cock. With permission, they will perform cockwarming, usually while he is doing something unrelated, such as reading or talking on the phone. This will be pleasurable for both dom and sub.
Read: Cock Worship: 5 Things You Should Know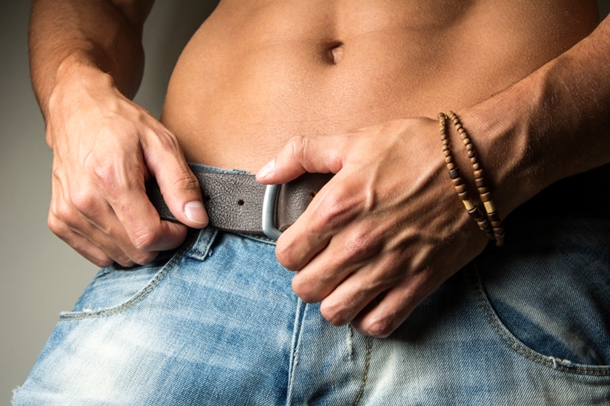 2. Cockwarming as Sexual Punishment
Cockwarming as sexual punishment works extremely well for submissive's who don't love oral or anal sex as much as some, or when a sub breaks the rule or tries topping from the bottom.
A sub will be expected to hold her dom's cock in place—his choice—for as long as he wants (of course, within reason, and agreed upon). She may be on all fours for half an hour while he warms his cock in her ass, or on her knees with his cock in her mouth while he works at his desk.
This type of cockwarming is not a type of foreplay, and the sub can expect no reciprocation in sexual satisfaction.
Read: Sexual Punishments for Your BDSM Submissive
3. Cockwarming as Part of Degradation Play
Cockwarming can be part of humiliation and used as a way to degrade a sub. Cockwarming doesn't always involve a hard cock, especially if there is little movement during the warming.
For a domme, holding a soft cock in her mouth might be easier than a hard one if it is huge, but it can also be a part of small penis humiliation (SPH). She can remind him of his inability to please her if he goes soft during the warming ritual.
On the flip side, a dominant man can use his sub to warm his cock, and tell her she's not good for anything else during the process.
Read: All About Degradation Kink and How to Play
4. Cockwarming for Orgasm Control and Edging
Cockwarming as foreplay can be a loving act or it can be used to edge (get close to orgasm) or control when and if the orgasm takes place.
Generally during cockwarming, the idea isn't to move the cock but to just let it warm in its chosen orifice. But for some people it can be arousing enough to stay hard and get close to orgasm. To edge you can amp up the dirty talk, shift a little, or put some porn on in the background.
Anal cockwarming can include some spanking that is sure to heighten both parties' states of arousal.
Read: Orgasm Control and 9 More Orgasm Kinks
5. Cockwarming Combined with Bondage
Most cockwarming methods involve little to no thrusting which aligns perfectly with bondage. A dominant woman may want to tie her lover spreadeagle to a bed, so she can stroke him hard before climbing on top to warm his cock. He'll want more, of course, but only if he's a good boy!
A dominant man may like the idea of tying his sub's wrists behind her back while she sits in a kneeled position with his cock in her mouth. Or maybe she is tied to the bed and you enter her and lie still, wanting her to beg you to thrust her.
Read: Bondage for Beginners: How to Get Started
What kind of cockwarming turns you on? Dare to share!