There are many ways to play on the kink spectrum. Read a letter from one of our readers who wants to know more about degradation and how to play with degrading kink.
Dear Jamie,
My kinky new girlfriend isn't all that into toys and props. She says she prefers words and actions, that the rest is about make-believe and acting. She wants me to order her around and call her a filthy little slut.
I know that humiliation kink and degradation are a thing for a lot of submissive guys, and I guess women, too? I have my own fetishes but I don't really get what degradation kink is about, or how to be what she needs. – Brandon
Thanks for reaching out! It sounds like your girlfriend is into degrading sex, or the degradation kink.
What Is Degradation Kink?
Degradation, or degradation kink, is all about consensual sexual degradation and humiliation by your lover. Degradation is under the BDSM umbrella as a type of sadomasochism, and takes place between dominant and submissive partners.
While the kink or thrill of it can be for the one doing the degrading, or for the one receiving the degradation, usually when someone says they're into degradation kink, they're talking about being on the submissive, receiving end of things.
The top or dominant partner can degrade the bottom or submissive partner in many different ways, including verbally, psychologically, or physically.
Read: 4 Ways to Explore Your Inner Submissive
Humiliating the lover sexually with words and insults is one aspect of degradation kink. Another aspect of degradation play is (consensual) psychological abuse. Another includes acts that are physically degrading.
Sexual degradation entails dehumanizing a submissive or humiliating them.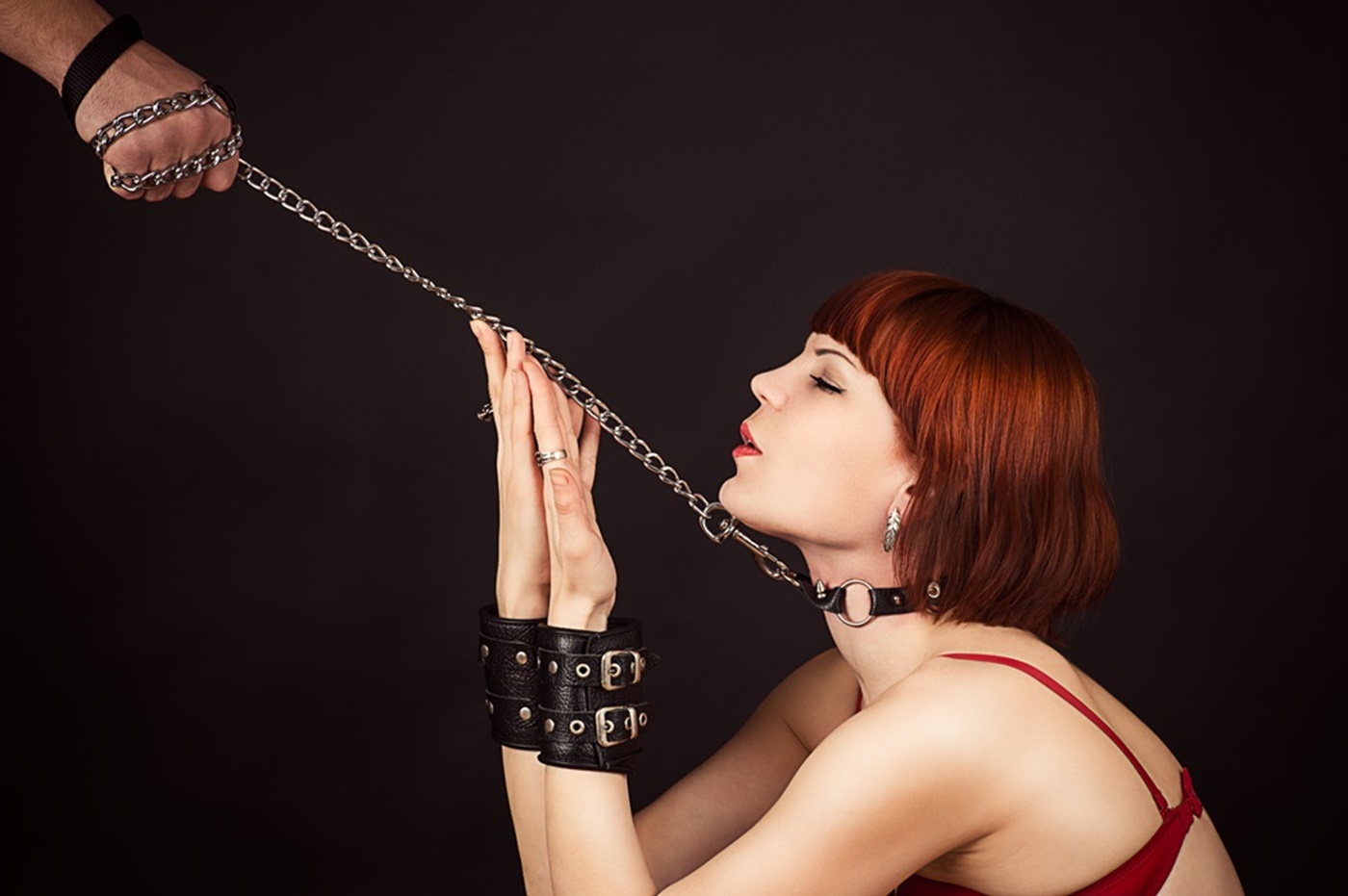 Consent Is Always Key
Consent is always crucial and necessary in any sexual role or relationship. But when it comes to sexual play like degradation kink, it is especially important that all lovers consent, that consent is informed, and that how the degradation kink plays itself out is consented to as well.
Read: Implied Consent or Expressed Consent?
Open communication is essential. This is because a submissive may crave specific kinds of sexual degradation but does not consent to other forms of abuse. For example, "filthy slut" might be a turn on, but "fat pig" is seen as abusive. Or you might consent, say, to being degraded verbally while tied up, but not to being pegged or beaten. She may want you to neglect her and tell her she's shit, but doesn't consent to you ejaculating in her face.
These distinctions need to be openly discussed and consented to in advance.
Degradation Kink Examples
Verbal Degradation
"Disgusting slut."
"Your dick is like a peanut. What am I supposed to do with that?"
"You filthy whore."
"I can't fuck that pussy—god knows where it's been."
"You lying, cheating piece of shit."
Read: 13 Ways to Dominate Your Submissive
Psychological Degradation
Mocking submissive's appearance, sexuality, sex drive: "That's all it takes to turn you on? No doubt, since no one ever fucks you."
Laughing at degraded partner: "You trying to look sexy in this thong? Is this a joke? You're a joke to me."
Neglect, withholding touch and intimacy: "I'm not going to touch you with a ten foot pole."
Comparing partner unfavorably to other lovers: "Look, Stephanie knows how to fuck and take care of a guy." "Kevin has a huge cock and knows how to satisfy a woman!"
Punishment, doling out sexual rewards or painful experiences to teach submission: "You're confined to this room by yourself to think about how disgusting you are."
Sissification, humiliating a man by emasculating him, forced feminization: "You call that a dick? Do you want to wear my panties? because you're really just a girl."
Poll: How Dominant Are You in Bed?
Physical Degradation
Slapping
Biting
Choking
Spitting
Ejaculating on face
Pinching
Binding or restraining
Urinating on
Forcing to wear filthy clothes
Forcing to wallow in urine or filth
Forcing to do unpleasant tasks or slave labor such as cleaning or licking toilets or soles of shoes
Pushing down
Forcing to eat something gross
Torture
Read: Domination Lite for BDSM Newbies
Degradation Play Ideas
Small Penis Humiliation
Small penis humiliation is a common and specific form of degradation kink. It is exactly how it sounds—degradation play over a small penis.
Most men who find small penis degradation exciting do not have a small penis, by the way. Regardless of the size of their cock, they enjoy being belittled, mocked, humiliated and taunted for not measuring up.
Read: 6 Facts about Small Penis Humiliation (SPH)
Sissification/Forced Feminization
Many women enjoy the power switch entailed in this degradation kink, treating a man like shit and "sissifying him."
Many men are turned on by a woman taking charge and dressing them up like a little girl, forcing them to wear women's clothing, and quite often, fucking them up the ass with a massive dildo.
Read: Feminization and Sissification Fantasy
Human Furniture
One intriguing manifestation of degradation kink is the human furniture kink wherein the submissive is treated like a piece of furniture. Chairs and tables are common. The dom can sit on you, or expect you to seat guests or hold still while you balance meals or even a television while they watch their favorite shows.
Read: Human Furniture Fetish: Ideas for Forniphiliacs
Humiliating Acts of Service
A submissive in BDSM often performs as a servant in sexual acts. For degradation kink, the slave may be required to do publicly embarrassing things, like wear women's clothing to the mall, for example, or lick boots or eat garbage.
Be Your Dog
Not all pup play is about humiliation—the pup kink can be about fun, freedom, and the headspace of our favorite four-legged friends.
Or it can be a form of degradation kink. Being forced to use a training newspaper to eliminate, or use the dog bowl or bed are ways to play.
Read: All about Animal Role Play
Human Toilet
You can be degraded as a human toilet. You can be pissed on or dumped on. You can be forced to go to the bathroom sitting down or with the risk of being seen, or in your yard, and forced to clean up after yourself.
Learn more about the world of kink and fetish with our BIG List of Over 120 Kinks.
Do you have a degradation kink? What does that look like for you?