Stories
My Kink for Drama Queens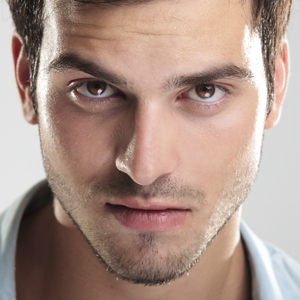 Addiction to drama is like an addiction to fireworks. The thrill is in the short and explosive burn of the relationship.
I was given this book on attachment theory. It was all about how some people are avoidant, some anxious, and some stable. It assumes that the ideal relationship is a kind of middle-class heteronormative snooze-fest, and that anyone who doesn't want that or aspire to that is somehow broken and needs fixing.
The more I read about these grounded people, who we are all supposed to be dating, the more I relished the over-dramatic, explosive women I love to have in my life.
What I Love about Drama in Relationships
The Non-Commitment
Why does every relationship have to be a life-long, monogamous commitment? Why do I have to feel nurtured and safe? I personally like the idea of having many lovers, and different lovers at the same time. I like the idea that people come and go from my life, and the time we spend together lasts however long it lasts. Not every first date has to become a relationship. A one night stand has as much to offer as a five-year commitment, just in a different way.
Meet kinky women now for short-term dating at BDSMdate.com!
The Intense Sex
The last person I was dating was so volatile that during a seven-day sojourn at my house, we had four screaming matches. I was clinically depressed for an entire day during the visit. On the last day, when I finally worked up enough rage to throw her out, she left screaming at the top of her lungs, flinging things around, calling me every vile name in the book.
The whole thing was beautiful. It was like a Wagnerian opera in my bed. The sex was magnificent, and the spaces between the sex were unpredictably gorgeous. Why the hell would I want some boring ass Earth-mother comforting me? Earth-mothers don't talk dirty.
The Unpredictability
While I was having this affair with this furious visitor, I was being rage bombed by my last girlfriend. Phone calls and emails were raining in. She was bringing the descriptive characterizations of me as a living embodiment of Satanic forces in the world to a new level of creativity. I really pissed her off!
She was so unpredictable that I didn't feel at a certain point like I could take her anywhere. She only said random and offensive things to everyone I met. It was literally terrifying to wonder what would happen any time we went anyplace, and I'll admit this gave me a thrill at times.
The Freedom
My love for drama has always been there. I tried dating a stable, nurturing person once, and all I felt was this void. These self-help books are problematic in that they don't always account for the many ways that we can love, and that desires and needs are not uniform.
I predict more unpredictability in my life… at least for the short-term!
What's your take? Do you invite, tolerate, or run from drama in your relationships?
Tell us what you think!