A submissive man wants to please. This can be in an everyday committed relationship or a once-a-week meeting with a dungeon dominatrix.
Maybe you're a sub pro, but I'm sure you won't mind being told or reminded how to please a dominant woman.
How to Please a Dominant Woman
1. Pick up on the little things.
What are her idiosyncrasies? What does she like to be called? How does she like the bed made? What does she like you to wear?
Your dominant woman will appreciate the personal touch.
2. Make her feel important.
If you don't make a Domme feel important, you won't last long.
Let her know she's on your mind even when you're not together. Respect her schedule and re-arrange yours to what is convenient for her.
Read: Female Led Relationships Explained
3. Express limits.
Be happy to please and accommodate your dominant woman, but let her know your boundaries.
You might be submissive, but you are human. Self-awareness is sexy.
4. Express the whole of yourself.
Playing the sub-Dom roles shouldn't occupy all your time.
A woman will still want to engage in outside activities with you and connect on other levels. She wants to see you as more than a generic submissive man.
Read: 7 Types of Female Domination
5. See beyond her dominance.
Whether your Domme is a full or part-time partner, regard her as a woman who has many other interests and obligations outside of her dominant personality.
Recognize that you're only part of her life.
6. Be selfless in your submission.
Do things for for your dominant woman because it pleases you, and brings you joy.
Don't do things with expectations in return or as something you can hold against her.
Read: Why You Should Let Her Dominate You
7. Be proud to be submissive.
A female dominant doesn't want a sub that is ashamed of his preference or their relationship. (Of course, somethings need discretion).
If you judge yourself and your desires, she will think you're also judging her.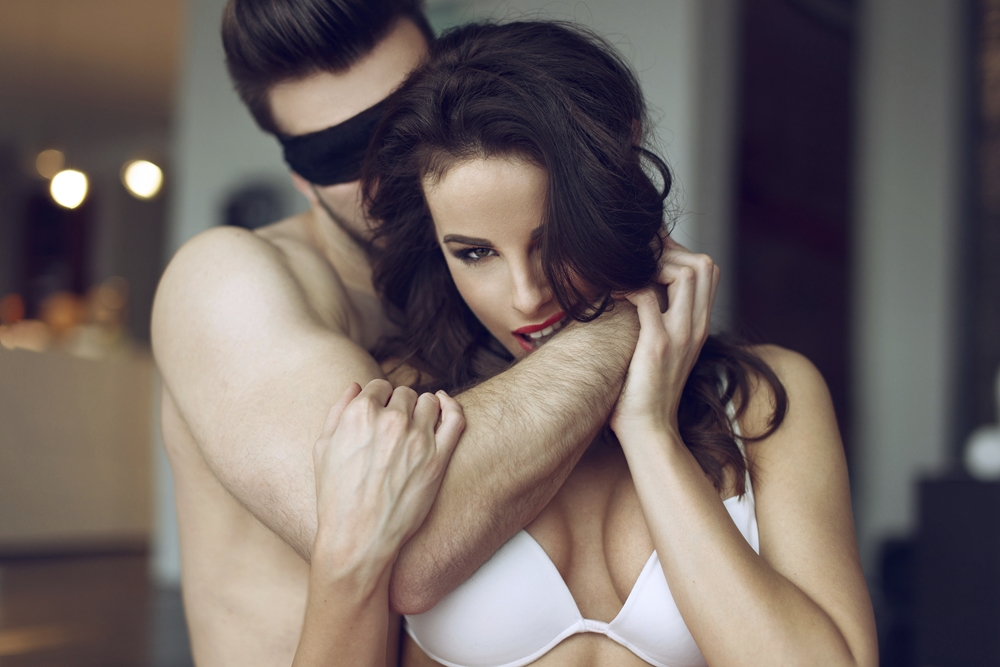 8. Trust your dominant woman.
The need for trust goes without saying in any kinky or BDSM relationship, or role playing scenario.
Please a dominant woman with your willingness to be tied up and let her have her way with you. Or whatever it your dominant woman wants!
9. Obey her.
This is a continuation of your trust in her. When she asks you to roll over for a good spank, you want to listen to your dominant's commands/wishes.
Dominant women reward their submissives and are responsible for their care. Before play begins, agree on a safe word that can be used if you are asked to do something you aren't comfortable with.
Read: How to Be a Good Femdom Slave
10. Thank her.
A good submissive is grateful for all the attention his dominant woman lavishes on him. Again, this ties into both trust and doing as you are told.
You will aim to please your dominant woman and show gratitude when all is said and done. And the best thank you is when you return for more… whatever that more looks (and feels!) like.
Read: How to Find and Date Dominant Women
How do you please a dominant woman?