Are you looking for Ideas on how to be the best slave you can be to the femdom in your life?
One thing my partner and I like to play around with is dominant and submissive roles. I get a kick out of playing the dominatrix and he is always more than willing to be my femdom slave.
The roles of femdom and slave are all about power exchange, and there's nothing wrong with swapping places with a partner or just playing the parts when you're both in the mood.
While there are some couples who are in committed 24-7 BDSM relationships, most couples only take on the roles of dominant and submissive in the bedroom. My partner likes to dote on me, so sometimes I ask him to take it to the next level—be my femdom slave for a day.
I put on my sexiest little black dress and a pair of high heels and thigh-high stockings. I also carry a whip to give him a good smack if he tries to say no to one of my demands.
Read: Femdom Relationships: 8 Examples
Now let me tell you how to be a good slave and please your mistress.
How to Be a Good Femdom Slave
If you don't have a partner but are eager to be a good slave to a femdom mistress, read our article: Where to Find a Dominatrix
1. Dress to Impress
Be a good slave and strip down and ask her what she wants you to wear. This might be a fuzzy onesie, a skin-tight latex suit, or nothing at all—my favorite! There might be role playing involved, with you playing a part to satisfy her imagination.
Read: Femdom Roleplay Ideas for Submissive Men
2. Obey and Aim to Please Your Domme
Whatever her title—Mistress, Queen, Madam—you are there to serve. Be respectful and dutiful when obeying her every command. Who knows, you might be rewarded for good behavior.
Read: How to Please a Dominant Woman
3. Clean Up after Her
Of course, we expect you to tidy up after yourself, but you must also put away our things and clean up our mess. She may just want to you to be her cleaning slave, benefits included.
4. Cook and Serve Your Domme
A man with culinary skills is impressive, so don't be surprised if she takes advantage of your abilities. Whatever her heart desires, she'll want you to provide. That might include shopping for groceries, cooking, or picking up a pizza. Do as she says.
Read: Gentle Femdom Guide: Painless Female Domination
5. Massage Her Body
Whatever part of her body that needs attention, be a good femdom slave and give it. She may want a top-to-bottom body massage or just a long foot rub.
Read: How to Give a Sexy Massage
6. Give Your Femdom What She Wants
If she wants you as her fucktoy only, comply and follow orders. If she wants you to go down on her for hours, flex that tongue and get at it.
Read: Pussy Worship: How to Serve a Woman's Vagina
7. Be a Good Boy
Be a good femdom slave and only speak when spoken to, and don't give any backtalk if she asks you to do something you don't want to.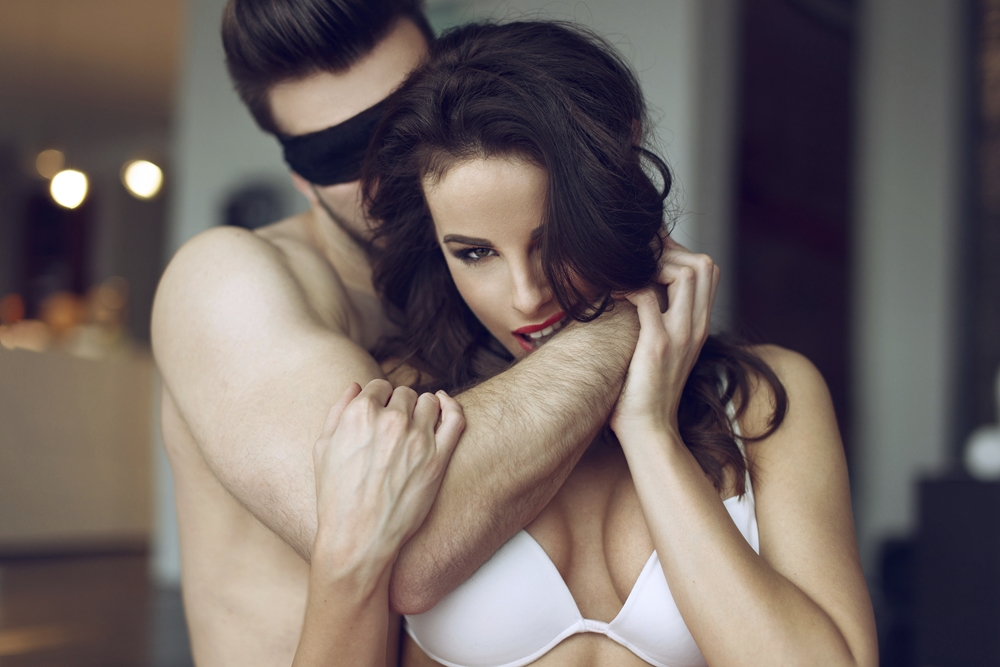 8. Accept Your Punishment
Naughty boys who act out must take their lumps. She may give you a good swat on your bottom or withhold your pleasure with orgasm denial games.
Read: Sexual Punishments for Your BDSM Submissive
9. Relish Your Submissive Role
You may be a Dom at heart, but don't let that take away from your enjoyment of trying something new, especially when it gives your partner a thrill. If it's just for a day, indulge her every whim.
Read: Why You Should Let Her Dominate You
10. Reflect and Relax
When you come out of the role, talk to her about your experience. Are you ready to be a femdom slave every Sunday, or maybe you want her to be your slave next weekend.
Read: Female Led Relationship Levels Explained
Would you play slave for a day? Or every day? How do you define being a good femdom slave?