Shopping for femdom toys? Need new ways to discipline your submissive?
There are countless kinds of dominatrix toys! Femdom is a state of mind, a power exchange in BDSM between a submissive and their dominant female. It requires sexual domination by the female, in any way that she dreams up.
A femdom can find femdom toys anywhere she imagines—in her kitchen, her submissive's hardware and tool shed, or a first-aid kit.
But BDSM paraphernalia has specially designed dominatrix gear ready for action and created for kinky ecstasy. Here are some femdom toys you might want for maximum kink exploration.
Read: Dominatrix Outfits and Femdom Clothing Ideas
15 Femdom and Dominatrix Toys
1. Dildos
Dildos are a playroom staple, not just dominatrix toys but essential for everyone.
Dildos come in all shapes and sizes for penetrating pussy, ass, and mouth. They are key in the femdom arsenal for personal pleasure as well as for punishment of her submissive—pegging, sissification, humiliation, and degradation kinks.
Read: Pegging for Beginners: Choosing Your Dildo
2. Strap-On Harness
Some dildos are designed to fit into a strap-on harness, a very important dominatrix toy. Wearing a cock can be a powerful experience for its own sake, and it's incredibly hot! It's also essential for pegging.
If you like to punish your slave or sissify him through anal penetration, you'll need a strap-on harness to go with several dildos.
Read: Strapon Sex Tips for Beginners
3. Butt Plugs
Butt plugs are uniquely designed anal dildos, pear shaped for safe entry, with a flared base so that they don't get sucked inside the body.
These femdom toys can be used for anal training, anal sex, or worn for a period of time by the submissive as punishment or humiliation.
Read: Reasons to Use a Butt Plug during Kinky Sex
4. Bondage Cuffs
Femdom toys that restrain and bind are versatile for keeping a submissive in place, for punishment and humiliation. Ankle cuffs and wrist cuffs hold him in place and keep his hands off of you. You can restrain him spreadeagled or all on fours, or in any position you see fit.
Bondage cuffs for dominatrices come in different widths and materials. Leather cuffs are classic and popular. Cuffs can have locks and keys, such as cop-style handcuffs and specially designed leather cuffs with padlocks.
Cuffs, like many femdom toys, can be made with pantyhose, scarves, socks, tensor bandages and other household things. But there are cuffs created specifically for various positions and in gorgeous bondage aesthetics, in all price ranges.
Read: Household BDSM Props and Pervertables
5. Bondage Rope
Dominatrix toys almost always include rope! You can use any kind of rope, or shoelaces, scarves and more. But bondage rope created specifically for bondage purposes is uniquely soft to avoid harm from friction, and comes in an array of colors to please. It is very affordable too.
Read: Femdom Ideas: 38 Ways to Dominate a Male Sub
6. Bondage Tape
Use duct tape or other kinds of household tape very cautiously as they can easily tear skin and cause serious harm.
Bondage tape is a great femdom toy because it is created for BDSM safety. BDSM bondage tape won't stick to hair or skin. It is also a budget friendly dominatrix toy, so stock up!
Read: Bondage Restraints: 15 Types of Bondage Gear
7. Mask or Hood
A BDSM mask or hood is a classic femdom toy, used for bondage, humiliation, punishment, torture, and depersonalization.
Look for hoods and masks designed safely for BDSM use. They should be designed with breathing holes or special fabric that breathes. Don't use other kinds of fabric or winter gear from home for bondage as they can cause suffocation.
Read: BDSM Blindfolds, Hoods and Masks
8. Blindfold
The blindfold is one of the simplest and most popular dominatrix toys.
You can use scarves or even personal command to close your sub's eyes during sex or punishment. But this femdom toy is often designed for BDSM use with soft fabric that won't scratch the eyes, as well as a domination aesthetic.
Read: Sexy Ideas for Blindfold Fun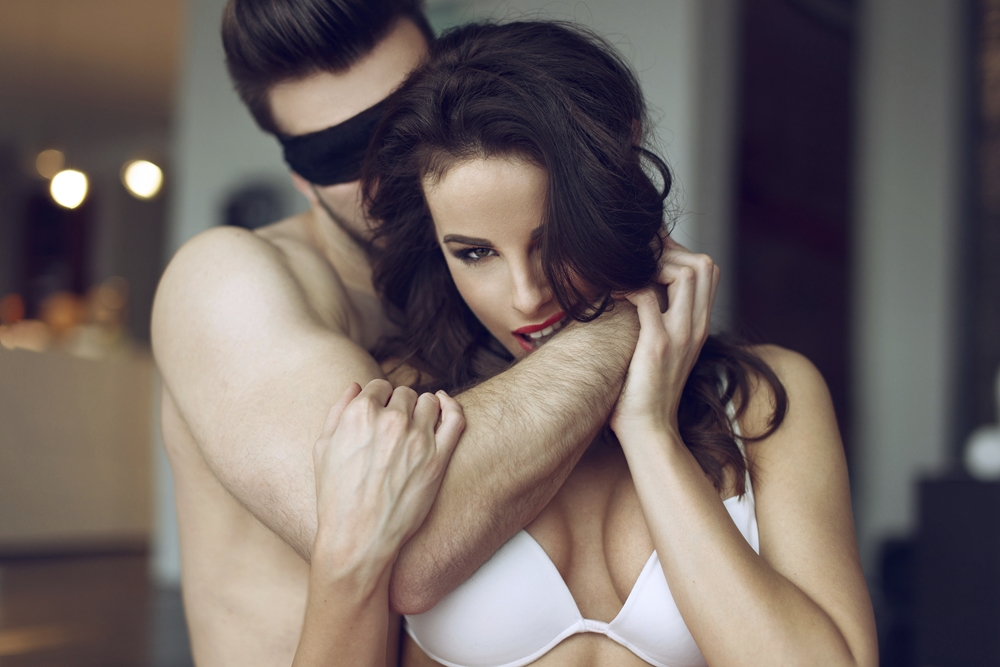 9. Flogger
A flogger is one of the coolest looking femdom toys. Keep your sub in line with a switch of the flogger.
Floggers usually come in nylon or leather. They are like a whip, but with many pieces called falls. The flogger is versatile for impact play and good for BDSM beginners. The flogger looks severe, but the multiple falls soften the blow for an all around thwacking feeling rather than an intense, localized pain.
Read: Flogging for Beginners
10. Paddle, Whip, and Crop
Other impact play essentials in the dominatrix toy box are the paddle, whip, and crop.
The paddle looks like a ping pong toy but usually in leather or rubber. It is an ass-spanking toy with a wide smack. Whips are a classic staple for femdoms, and each one takes practice to use safely. A riding crop delivers amazing sting and is easy for a femdom to control—a good place to start for new femdoms.
Read: Impact Play Tips, Tools, and Safety
11. Collar and Leash
The collar is classic BDSM insignia marking commitments and ownership, an accessory as well as having practical purpose. Every femdom needs a collar or leash in her dominatrix toybox. A leash and collar control or protect your submissive.
Read: 9 Types of BDSM Collars
12. Nipple Clamps
Nipple clamps are classic toys for nipple stimulation can also be used for bondage and nipple torture.
Read: Try Nipple Clamps for Pain and Pleasure
13. Cock Cage
Popular femdom toys include the cock cage, because controlling a sub's chastity can be part of BDSM, along with domination, torture, humiliation, or bondage.
Cock cages come in various sizes and styles. Some have a cute little key for the lock that a femdom can wear around her neck.
Read: Male Chastity Play and Cock Locking Devices
14. BDSM Gag
A gag or ball gag is useful when your sub doesn't know when to keep quiet.
Some ball gags are comfortable and some hold the mouth open in a torturous fashion, depending on the intensity of the punishment.
Read: Ball Gags for Beginners: 6 Types of BDSM Gags
15. Queening Chair
Also called the smotherbox, the queening chair is a femdom toy designed for her to sit in comfortably over his face. There is an opening so he can pleasure your pussy or ass with his tongue. They are called queening chairs because they are useful for pussy worship.
Some smotherboxes are also bondage restraints that lock around his head, or have a headrest to keep his head in place.
Read: BDSM Furniture Ideas for Your Home Dungeon
What is your essential femdom toy or gear? Please share!