Are you a leg guy or an ass man? Got a thing for her hair? Obsessed by breasts?
Maybe you are one of the millions with a foot fetish, finding feet more sexy than any other body part.
Most of us are somewhere under the umbrella of partialism. If our body part obsessions are not bona fide fetishes, each of us still find certain body parts especially beautiful or exciting sexually. I'm a sucker for a dimple, for example, and I also love hands and belly buttons.
What Is Partialism?
Partialism is a sexual fixation on a body part. Technically defined as that body part being more important than the genitals, and absolutely essential to sexual arousal and enjoyment, partialism is seen as a fetish that replaces genital sex.
Partialism as a fetish also emphasizes "exclusive" interest in that body part. Guys with a bona fide foot fetish for example are only interested in feet, not in penis-in-vagina sex.
Read: 17 Non-Penetrative Sex Ideas and Fetishes
But old definitions are changing along the way. Partialism was once considered a deviance, something unhealthy or unevolved. Now it's only considered a disorder if it causes the fetishist distress.
The more we learn about fetishes and sexuality, the more we see how complex our sexualities are. Our sexual interest in various body parts certainly may have varying intensities, but it seems clear that most of us have partialist preferences, often more than one.
Read: The BIG List of Kinks: 120+ Fetishes Explained
Someone with a major foot fetish may also feel that eyes are the window of the soul and get excited by buttocks too. And someone who really gets off on armpits or legs may enjoy the old in and out classic style, or turn their head for hair and ass as well.
Partialism is extremely common in heterosexual men and gay men. It's also common to women, transgender or nonbinary lovers, bisexual people, and beyond. In other words, all genders and all sexual orientations experience partialism.
17 Examples of Partialism
1. Hair Fetish
Hair partialism is extremely common and widespread. Many people feel sexually aroused by hair.
Trichophilia, or hair partialism, is nothing surprising—stories dating back thousands of years in many cultures see the hair as a source of sexual power. Some hair fetishists are most attracted to public, armpit, or body hair instead of head hair.
Read: Hair Fetish: What Is Trichophilia All About?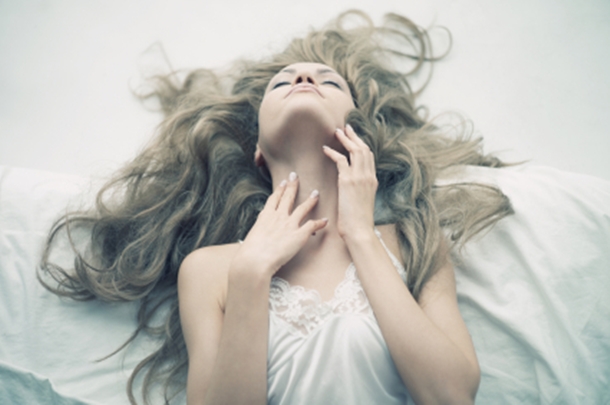 2. Eye Fetish
Oculophilia is sexual arousal at eyes. Eye partialism is usually aesthetic, or visual—go figure. But there is a kink for people who find the texture, taste, and smell of eyes and eyeballs erotic.
Eyeball licking was an actual kink trend for a while, until pink eye infections got out of hand!
Read: Eye Fetish: 8 Eyeball Kinks that Actually Exist
3. Nose Fetish
Nasophilia is nose partialism. Less widespread than butt partialism or foot fetishes, the nose still has considerable draw!
Some people are so aroused by noses that they enjoy penetrating nostrils with tongue or finger, or want to be penetrated by the nose in one of the body orifices.
Read: Mucus Fetish and the Sexy Side of Snot
4. Lip Fetish
Lips are very sexy, no surprises here. Lip partialism is sometimes called orisophilia. Lip lovers may enjoy looking at lips in different shades of makeup and different smiles or poses, and may prefer receiving oral sex because of the visual stimulation of watching the lips on their cock or pussy.
Some lip partialism is actually for the whole mouth, including the lips, teeth, tongue, and the orifice space of the mouth itself.
Read: Mouth Fetish: 10 Mouth Play Kinks and Ideas
5. Teeth Fetish
Mouth partialism can be very specific, just to the teeth. Teeth partialism can include interest in a particular kind of teeth—a tooth gap for example, or someone with smaller than average teeth, or a wide toothy smile.
Read: Tooth Fetish: Odontophilia & The Kink of Teeth
6. Tongue Fetish
While few would contest that the tongue can be a sexual organ, tongue partialism derives extraordinary pleasure from the idea of the tongue, from oral sex, and from movements of the tongue.
If you've ever wondered why some porn emphasizes sticking out of the tongue, rolling the tongue, and licking, now you know.
Read: Tongue Fetish: 8 Kinky Tongue Play Ideas
7. Neck Fetish
The neck is considered the most erotic part of the body in ancient Japanese cultures—this is why geisha painted their neck, and uncovered the neck while entertaining by piling their hair high.
Because it is often covered by hair or clothing collars, many people with neck partialism get a sexual thrill from seeing or touching a neck.
Read: 12 Neck Fetishes and Neck Play Ideas
8. Breast Fetish
Mazophilia, or breast partialism, is incredibly common. Breast partialism can be about any breasts, or can be very specific—teacup titties, pendulum breasts, long nipples, dark nipples, huge boobs, thimble breasts, you name it.
Read: Breast Fetish: 9 Types of Breast Kinks
9. Armpit Fetish
Maschalagnia is armpit partialism. The warm, musky, pit can look or smell similar to genitalia or feel hidden and secretive. Armpit fetish can be about the taste, scent, and touch of the armpit area.
Read: Armpit Fetish and Ways to Play
10. Hand Fetish
Cheirophilia is not as widespread as foot fetishism, but hand partialism views the hands as the most beautiful, arousing body part of all.
Read: Hand Fetish and Hand Kink Ideas
11. Nail Fetish
Fingernails and toenails can be their own kind of partialism. You may have seen videos or real people with outrageously long toenails or sharp fingernails.
Nail fetishists can have very specific interests, from a preference to toenails showing just a bit of white to desiring a specific length reaching out past the shoe!
Read: Long Nails Fetish and Fingernail Kink
12. Stomach Fetish
Lots of people find the stomach the sexiest body part there is. A preference may be for tight toned abs or a big round belly.
Read: 12 Belly Kinks and Stomach Fetishes
13. Belly Button Fetish
Alvinophilia is belly button partialism. Most belly button lovers have a preference for innies or outie belly buttons.
Read: Belly Button Fetish: Why Belly Buttons are Hot
14. Ass Fetish
Pygophilia is the technical term for buttocks partialism. Ass fetish is extremely common and very intense for many.
Read: Ass Fetish: 8 Ass Play Ideas to Enjoy
15. Leg Fetish
Crurophilia is leg partialism. Most of us love a gorgeous gam, but leg partialism takes it to another level.
16. Knee Fetish
Knee partialism can be as specific as any other kind of partialism! For some, it is the bending knee, for others, a pronounced patella on top, for others, the back of the knee.
Read: Knee Fetish and Related Knee Kinks
17. Foot Fetish
The foot fetish is probably the best known kind of partialism, and extremely widespread. A lot of people are turned on by feet. And a lot of people are only turned on by feet.
Read: Most Popular Fetishes on Google Search
Do you have a partialism fixation? Please share what body part you are partial to!