BDSM Dating
Tips for Creating Your Online BDSM Dating Profile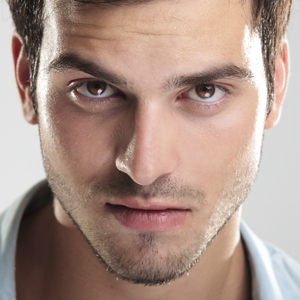 Keep in mind that if you don't ask for what you want, you may never get it.
Meet kinky women now at BDSMdate.com!
I know you might feel shy about saying exactly what turns you on. I get it. It's a vulnerable thing, especially if you happen to be kinky as fuck… but if you don't say so, nobody will ever know.
Know that somebody out there likes what you do. Yes, 99.9% of the world isn't into your thing, but somebody is. Your kink is probably shared by more people than you imagine. There are all sorts of folks into golden showers, bondage, feathers, adult babies and diapers, and putting vegetables up their backsides.  
Be open and honest about what you want. That's the beauty of online dating—you have the freedom of being virtually anonymous until you meet a possible match. Being up front will save you having to engage in awkward conversations later because you didn't clearly state your intentions.
Be cautious and use safety precautions. Remember that they might be as crazy as you are, and so a few exercises in trust can't be a bad thing.
Take profile pictures that stand out. Put on those panties that really show off your bulge. Put on that latex bodysuit that displays your awesome curves. There are tricks to photographing yourself that make you less easy to identify, but more sexy.
Believe that you and your kinks are sexy. Don't get hung up on being fat or skinny, the size of your tits or cock—anything. Someone out there will be into you. Someone out there is always into everything, or something. Being desirable is about projecting confidence, not worrying how you look!
Pick a great kink handle. You want to grab people's attention. Want to get whipped? Call yourself "YeOldeFloggingPost." People might laugh, but then they'll come over and flog you and tell you what a bad boy you've been. I might come over and whip you myself!
Tell us what you think!