Safe words are the words that keep us safe while engaging in BDSM play and other sexual activities.
What is a Safe Word?
A safe word, (or safeword) is a word predetermined by both/all sex partners that, when spoken, brings all play to an immediate halt.
Safe words are not only used as a reaction to physical aspects, but also to our mental limitations as well.
Even though they can sometimes be made light of, even appearing now and again in mainstream entertainment as a kind of joke, safe words are in many ways at the core of BDSM. What is occurring in a scene involves safety (emotional and physical), sanity (meaning everyone has their heads screwed on straight), and consent (everyone agrees to what's happening).
Read: Why Kinky Sex Is Safe Sex
The logic goes like this: by having a nonjudgmental and no-repercussions way of communicating that the scene should slow down, be paused, or even totally called off, those involved have a built-in reassurance that things will be safe, sane, and consensual.
So safewords aren't just important, but they are crucial to everything involving BDSM. But how do you set up a safe word, and put together a way for it to be acknowledged and respected?
How to Use Safe Words
Always Have a Safe Word Ready
Safewords, even in the scene itself, are far too often dismissed as something only newbies need. To this I say: BULLSHIT. Everyone, even the most experienced of BDSM players should have a safeword at the ready. To do otherwise is taking a huge, and totally unnecessary, risk of physical or emotional injury.
I'd even go so far as to say that if you begin a scene with someone who doesn't bring up safewords, from either the top or the bottom, it's a sign that they don't take the core precepts of BDSM seriously enough.
Read: BDSM Education: How to Learn BDSM Online
Safe Words are for both Tops and Bottoms
One of many myths in the BDSM community is that safewords are only for bottoms (those on the receiving end of play). The fact is, tops (dominants) might also feel that they need to slow down, renegotiate, or even end a scene for any reason. So when you set them up together, make sure everyone involved is familiar with them.
You shouldn't have to explain why a word might be needed, just set parameters that you both understand to get across to the other that things in the play session need to be paused or stopped completely.
Read: How to Be a Good Dom (or Domme) for Your Sub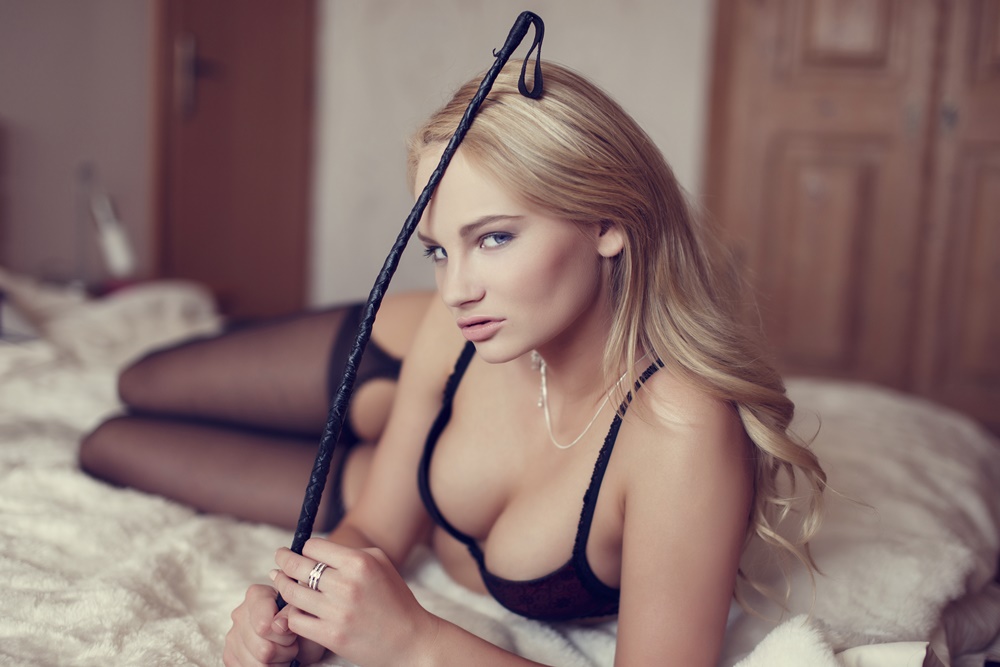 Respect, Respect, Respect
If anyone uses a safeword and the scene doesn't immediately pause or stop, that's another sign that the play should come to a total end. Safewords are there for a reason and they are not something that can be put aside—for any reason.
Sometimes they might have to be repeated (if someone couldn't be heard), but once they are said and heard then things stop—period!
By the way, if you're playing in a busy or noisy space where vocal communication might be challenging, then have the submissive or bottom hold something in one hand—if they want to communicate, all they have to do is drop it.
Read: 5 BDSM Dominants to Avoid
Safewords Have No Repurcussions
If a safeword or safewords are used and subsequently anyone gives the user a hard time, even lightly, that is yet another sign that this person does not respect the core values of BDSM and, in my opinion, should never be played with again.
All you need to do is stop, instantly, find out what's happening, and then communicate. Most of all, listen to what the person who used the safeword has to say. Don't argue, don't dismiss, don't belittle, don't do anything but pay total attention—then do what that person needs. I can't make it much clearer than that.
Remember, safewords are not just something folks new to the scene should use, but are what BDSM is about.
Read: BDSM Aftercare: What's It All About?
How to Choose a Good Safe Word
The idea behind safewords is that both parties need a way of communicating to the other, or sometimes even to other people within earshot, that things in a BDSM scene need to be re-evaluated.
In large parties, participants often use the word "safeword" as the safeword so as not to confuse those monitoring the activities.
The words themselves aren't really important, just as long as the choosing of them doesn't cause confusion. So don't, for example, choose "stop," but rather something you normally wouldn't say in the throes of passion.
In fact, it's best to follow this simple rule: If you'd ever use it during sex, then it's a not a good safe word. Only choose words that breakdown the sexual context.
As ridiculous as they may sound, you'll want something as far-out as these words in order to bring the action to a grinding halt:
Pomegranate! School bus! Toast! Shark attack! Toenail! Lemonade!
Whatever your safeword, you and yours MUST practice it and know it well before playtime starts.
And don't just pick one word—select as many as you need to get across not just that things should stop, but that you perhaps need to slow things down, take a break, or whatever else you feel might be necessary.
Safe Words for Different Situations
You may say different words to stop the action immediately, to slow down, or to keep things going.
Some people will simply express these as red, yellow, and green. Others will creatively choose words that only their lover would recognize. The last sub I slept with cried out "pineapple" when he wanted more discipline!
Stop Words
Stop words indicate that the BDSM scene or action must end immediately. There should be no negotiation after these words have been used. Be responsible, and only use your Stop safe word when you mean it, or you may end up like the boy who cried wolf.
Slow Down Words
When you say these types of safe words, it lets your partner know that you don't want to stop, but what is happening is too intense, more than you can handle. A bottom is letting a top know they are uncomfortable with the type of play or position they are in. The top may also use a slow down word just to check in with how a bottom is doing.
Keep Going Words
Keep Going words are often used when exploring or passing existing limitations. Something you may have said no to in the past is now piquing your interest. Limitations do change and so shall the words you choose to negotiate with.
What is most important is the discussion you and your partner(s) will have previous to BDSM activities. This will prevent surprises or confusion in the midst of fun.
Read: Tips for Safe BDSM Dating
Do you use safe words with your partner?