Just the Tips
Spanking Basics for Beginners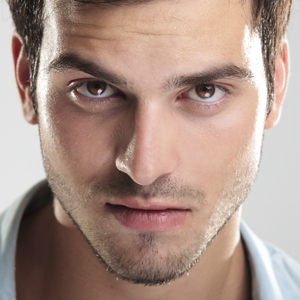 Spanking can be a wonderfully kinky activity. There are definite lines between pain and pleasure, varying from person to person. Some people just want a little patting, while others won't be happy until there is bruising.
All that said, there are definite boundaries that can't be crossed in the spanking world. Let's open the magic trunk, and see what kind of junk is inside.
Spanking Basics
Respect Her Desires
Sitting here and thinking about it (a pleasant thing to do), I can't remember any woman I've ever been with who didn't enjoy having her bum spanked. I suppose there could be a lot of reasons for this. The first one is the social taboo. Smacking the bottom of a woman you don't know is a no-no—there can be disastrous consequences.
However, once a woman invites you to smack her bum, she's probably got other kinks up her sleeve! It's okay to bring up spanking if it's something that turns you on, but if she's not game, try one of her kinks.
Test the Waters
When you are first making out with someone—cuddling on the couch, hugging on a bed—and you decide to grab a handful of her ass, give it a small but confident pat with your hand. If you get some kind of moan of approval at that point, you know that you have a bum that might like to be spanked, to some degree.
You can probably leave it at those little pats until you get to doing it with her doggie style. Once you get there, you can try a few real spanks, and see how that goes. Some women find the doggie spanking too porny, so another suggestion is incorporating spanking into a role play like teacher-student or boss-employee.
Spank to Flirt
You can always use spanking as a flirtation device. Threaten, teasingly, to put her over your knee if she doesn't comply with your request. This could go any which way, obviously, but that is the nature of flirting. It's always a game of brinkmanship, and spanking can be a fun card to play.
Practice Safety
On a more practical note, remember to always spank on the fleshiest part of the bum. If you spank around the bum, on the lower back especially, you can cause real pain and damage to organs. Also, you shouldn't strike the genitals unless you've researched cock-and-ball torture (CBT) or play with an experienced practitioner. Spanking is a strictly on-the-cheek affair.
Whether you use your hand, or get into crops, rulers, whips, or whatever, there is a whole universe of possibility out there that starts with gently testing the waters to gauge her interest and limits. Have fun exploring!
Do you and your lover enjoy spanking? What tips can you share?
Tell us what you think!