Think it's impossible to find a quick BDSM hookup? Think again…
As a lover of kink and seeker of BDSM hookups, you probably know by now that one of the keys to a successful BDSM encounter is trust.
Because trust cannot truly be achieved overnight, you may think that the concept of a BDSM hookup is impossible. But that surely won't stop many of us from trying to find one when the urge for some kinky play strikes!
So let's take a look at what it would take to find a BDSM hookup and some safety precautions to keep in mind.
Where to Find BDSM Hookups
I think the most ideal BDSM hookup would be someone you could continue to hookup with on a regular basis. This would allow you to increase your compatibility and get deeper into your play, whether that's bondage, spanking, strapons, or exploring any other type of fetish.
But where do you meet this BDSM hookup initially?
You could certainly look for someone at an in-person event such as a BDSM munch, a sex convention, or perhaps a fetish night at a local club. These are all good ideas for meeting new people in the scene.
But what if you're looking to meet your next BDSM hookup right this hot minute?
Enter: your best chance of hooking up sooner than later..
BDSM Hookup Sites
You knew I was gonna say that, right?
Yep, I'm a huge fan of finding hookups online. The instant satisfaction of searching for local profiles, sending a flirtatious message, and setting up in-person dates and BDSM sessions.
If you don't already have a profile at a site like BDSM Date you should really consider it.
BDSM Date is the largest BDSM hookup site and welcomes people of all genders, all orientations, and importantly – all kinks. You can be as open as you like about your interest in BDSM, and begin attracting like-minded BDSM lovers right away.
It's naughty, there's nudity, and plenty to keep you busy between hookups. BDSMDate.com one of the few dating sites to offer live video chat to it's members, which can take getting to know each other to the next level.
You can set yourself up there to start, check out the live chat and videos, and do a search to view all the local subs and Doms. BDSM Date is a huge site; you will find LOTS!
If  you're not sure that BDSM Date is right for you and you're curious about all the different BDSM sites out there, be sure to see our article revealing our favorite BDSM hookup sites: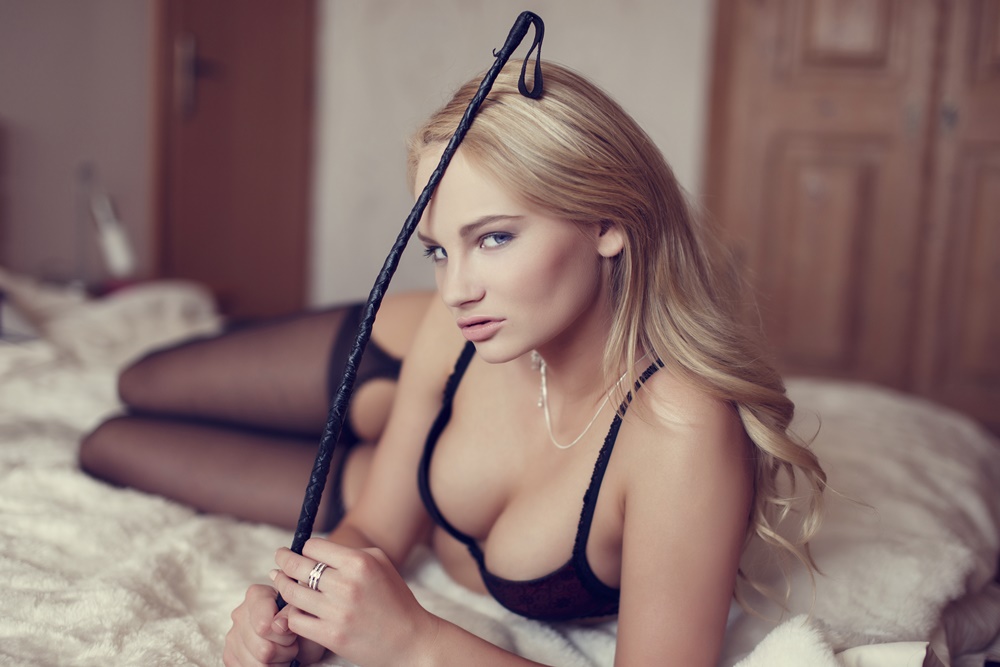 Once you're all set up at a BDSM hookup site you can start searching for women and men based on fetish, interests, submissive or dominant, and all that other good stuff.
Read: How to Write a BDSM Profile
This is the real beauty of looking for BDSM hookups online. You can really narrow in on what turns your crank instead of waiting until the 5th date to find out that no, she doesn't want to fuck you with a strapon, dammit!
So narrow it down, start sending messages, move to phone calls, meet up casually, then take it to the bedroom!
Read: BDSM Dating Tips for Success
BDSM Hookup Safety Tips
As with all hookups, it's important to be a little cautious about getting down with a stranger. And as I mentioned above, there are clearly some additional precautions to be taken when using BDSM hookup sites.
Activities that involve bondage, gags, spanking, toys and so on, often call for an added level of trust with your BDSM partner. So always obey the following:
When communicating online before meeting, make sure to discuss how you'll keep yourself safe, through the use of a safe word and by clearly discussing both of your limits.
Don't go straight from instant messaging online to ringing the person's doorbell. Talk on the phone first and be sure to meet your BDSM hookup somewhere neutral at LEAST once before getting down to it, such as a coffee shop. Be wary of bringing alcohol into the mix at this point.
If you end up going to an unknown location or the home of your BDSM hookup, take the time to text the address to a close friend or someone else you trust. I know you might want to keep your BDSM hookups a secret but it's better to be safe than sorry.
For some BDSM play ideas, read: BDSM Play: The BIG List of BDSM Activities
What's your experience with BDSM hookups? Have you ever had an amazingly kinky time with someone you just recently met?