Looking for some bondage positions to add to your repertoire?
Bondage is becoming more and more popular as BDSM enters the mainstream. It's something many people think about long before they try it. And once they do, it's hard to leave out of their kinky play and sexual repertoire because it adds a level of anticipation that is unparalleled.
What I like about bondage is that you can explore it very slowly and the possibilities are limitless. Here are a few techniques and bondage positions to try.
Don't have a bondage play partner yet? Try our recommended bondage dating sites.
Bondage Positions and Techniques
1. Chair Bondage Position
This bondage position involves tying your partner to a chair they are sitting in, with their legs spread bound to the legs of the chair, and their wrists either tied together in their lap or behind their back.
Chair bondage is often used in a hostage roleplaying scenario. Ropes work well in this case.
Once in position you can apply a vibrator, experiment with orgasm edging, or if a man is in the chair, he can be ridden cowgirl style!
Read: Chair Bondage Ideas and Positions
2. Spread Eagle Bondage Position
With a spread eagle bondage position, usually the tied person is on their back, preferably on something comfortable like a bed unless it is meant to be otherwise. As with most bondage positions, this requires a high level of trust.
Sensory play with feathers, ice, and wax are particularly good additions to spread eagle bondage play. Fabric, cables, and bondage tape are suitable restraints.
Read: Bondage Restraints: 15 Types for BDSM Lovers
3. Hog-Tied Position
In this bondage position, lying on their stomach the tied partner is bound with wrists behind their back, and then to their ankles.
The hog-tie is not a position recommended to bondage beginners. Vulnerability is high and the sub is without options.
Read: Learn Shibari Rope Bondage
4. Doggy Bondage Position
If you like doggy style sex, then this is the perfect bondage position for you.
In the doggystyle bondage position, the sub gets on their knees as usual, but their wrists are tied to their ankles. This can be done with the arms on either side of their kneeling legs, or inside of their knees and tied to the inside of the ankles.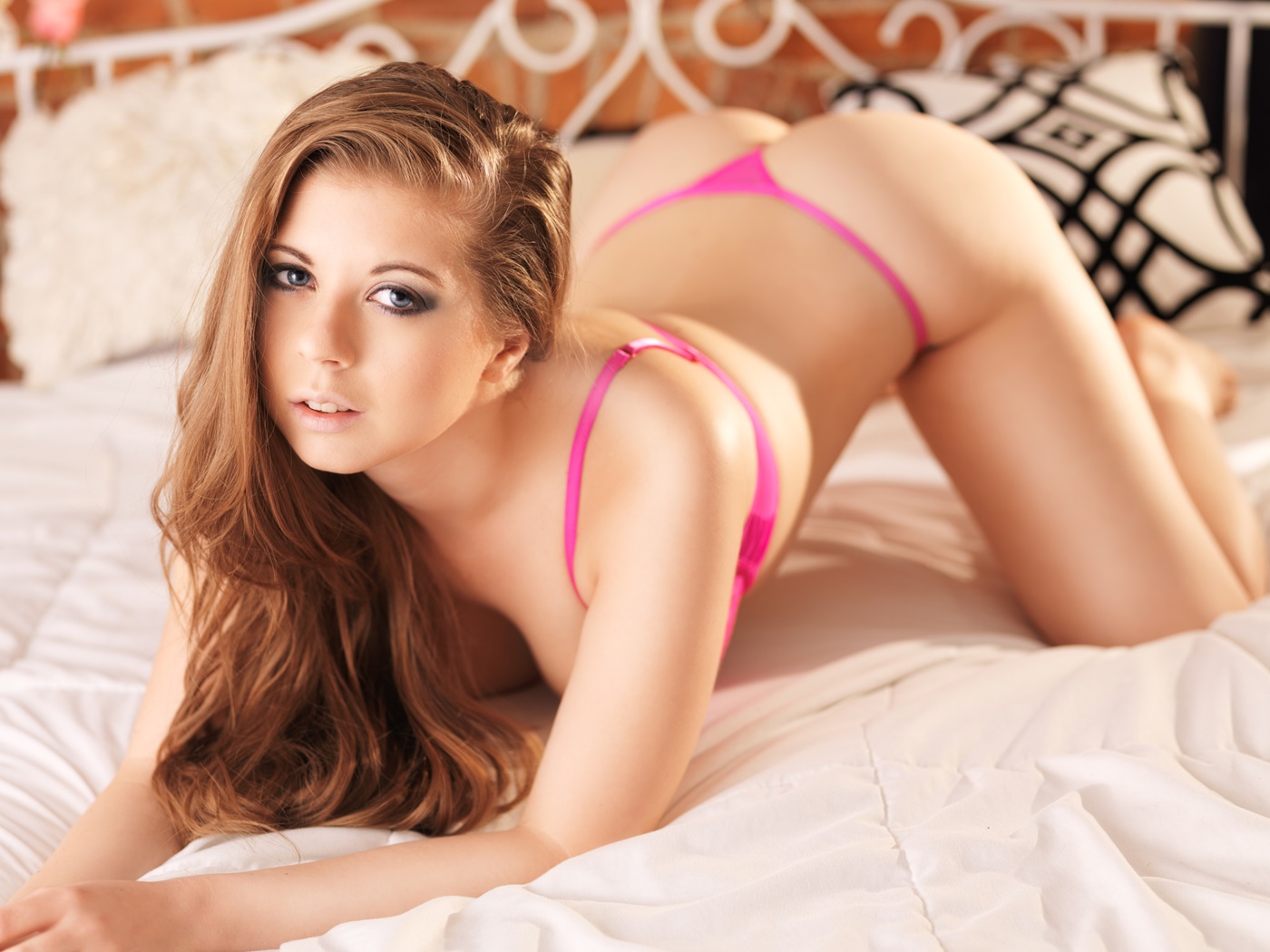 5. Suspension Bondage Positions
Suspension bondage refers to being tied with one's weight off the ground. This deserves much exploration and bondage training before attempting with a partner.
You'll want to check out what to tie a person to, what materials and tying techniques are best, as well as safety precautions.
Looking for more bondage inspiration? Read Bondage Ideas: Types of Bondage Play.
What are your favorite bondage positions?