Facts & Info
Knot for the Faint of Heart: Japanese Rope Bondage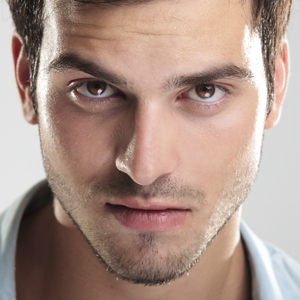 We know all about bondage: the leather, the crops, latex suits, handcuffs, and silk scarves on the bed post. This kind of thing is well embedded in the consciousness of kinkster aficionados.
For those wanting to take their bondage play to another level, and finally make some use out of all those knots they learned in Boy Scouts, there's the weird and wonderful world of Japanese bondage.
Originally, Japanese rope tying, also known as Kinbaku or Shibari, was developed as a form of torture. The person who was tied up would gradually get to feel worse and worse as the strange positions their body had been twisted into, inside the elaborate knots, began to ache and their circulation grew increasingly poor.
In true Japanese fashion, it wasn't enough to tie a person up to suffer and die unless it was done in a way that looked aesthetically pleasing to the torturer. The complex tying techniques required all sorts of practice and mastery.
You can already see where the kink comes in. People are still doing this knot work today, but certain changes have been made to the whole affair. The rope tends to be softer and easier on the skin, while the knots have been tweaked to cause sexual pleasure, as opposed to prolonged agony.
The sexual pleasure comes not only from the sense of helplessness, but also from the fact that one's body is given over to being shaped into a strange and unfamiliar formation. The shrimp-tie leaves the sub on their belly, legs and arms curled up behind them like an enormous prawn.
The famous crotch-tie runs a chord through a woman's labia, causing equal parts pain and pleasure as the rope work that winds around and about the rest of the body causes various pressures to move across the clitoris as she shifts.
Sometimes these configurations of rope are worn over clothes, and sometimes not. Either way, there are any number of different rope ties that one can experiment with, and all sorts of different results that come from the practice.
If you're feeling turned on by the prospect of tying or being tied up in ropes, search sites that highlight beginner rope bondage, and then head to you local hardware store to pick up some softened jute rope. Have fun!
Tell us what you think!