Stories
How I Became and Why I Remain a Voyeur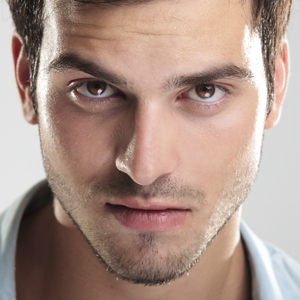 I'll never forget the year at summer camp when one of my cabin mates whispered to me that a hole had broken in the wall of the girls' showers. If we were stealth enough, we could sneak down and take a look. I made my way through the woods and crept up to the opening. I peeped through, and there indeed were a collection of female councilors—buxom women in their early twenties, soaping themselves up in the shower. It was a life-changing moment.
After that I did what I could to see through windows, cracks in doors and walls, around corners, through the seats of the bus, whatever, to see breasts coming out of shirts, bare bottoms, or pubic hair protruding from a pair of panties. It became an obsession.
Voyeurism is funny that way. Even though the payoff is much lower in terms of what you can see, the thrill of being a silent observer makes much less feel like much more. For example, it's easy to see the most graphic pornography you like on the internet, but if you are a voyeur then you're much more likely to be turned on by a grainy, shaky video of someone changing through a window in which you might only glimpse a nipple.
In part it's about the chase. It's about the anticipation of not knowing what might happen but hoping for an amazing payoff. The hours of sitting in place and waiting for the event is part of the thrill. Then, when it happens, the thrill is almost uncontrollable.
Peeping Toms are arrested all the time, but it's that danger and risk of voyeurism that is part of the attraction. The idea of being an unseen creature who sees all is the turn on.
Of course there are ways to manufacture voyeuristic situations. Watching your partner fuck someone else while you hide in the bedroom closet is one idea. 
I remember when my grandfather gave me a telescope so I could learn about constellations. I took it down the first night and set it up on the football field outside the residences of the local catholic girls school. Those were my heavenly bodies!
Do you have any sordid stories of voyeurism? Do tell in the comments!
Tell us what you think!