Wondering if you're kinky? Want to discover your kinks?
While some of us know early on during sexual discovery what kind of kinks we gravitate towards, others take longer to find their kinks or fetishes.
Discovering kinks is a process that may be affected by personal views on sexuality, exposure to kinks and BDSM practices, sexual experience, and societal and cultural influences that surround you.
The good news is, that it's never too late to find your kink, and you can have more than one kink.
Read: The BIG List of Kinks: 120+ Fetishes Explained
How to Find Your Kink
1. Explore Your Fantasies
You may not have found your kink yet, but it's likely you have sexual fantasies already. Sexual fantasies often involve more than one kink.
You may be fantasizing about being with two beautiful women in a threesome, being penetrated with a strap-on, mixed with some spanking or flogging—that's a lot of kinks. Dissect your fantasies to see what you can explore gradually in reality.
Read: How to Own Your Fantasies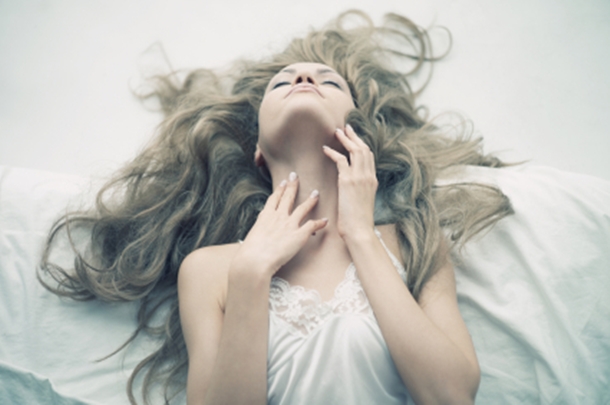 2. Experiment with Your Partner
You can explore kinks solo, but it's usually more fun with a partner. As long as the trust is there, you can explore and find your kink with your lover.
Sometimes during playful sexual interactions, we unwittingly find our kinks. It may be their kink that you realize you enjoy just as much, or something you are trying for the first time together. A ride-or-die lover is willing to try most anything, so dare greatly!
Read: How to Find a BDSM Partner
3. Join Kink Dating Sites
Are you the type who likes to be shown how things work? Or maybe you like being told what to do because you lean towards the submissive side?
Kink-specific dating sites are for anyone who wants to meet others for kinky play. Some members are advanced kink practitioners and some are like you, there to discover their kinks with new hookups.
Read: Best Kink Sites and Dating Apps
4. Try Different Sex Toys
If your sex toy closet is empty, it's time to go shopping! Sex toys are not just for hardcore BDSM folks—they are for everyone, including kink newbies.
You won't know how pleasurable butt plugs are if you don't try one. What about a vibrating cock ring? Or blindfolds and handcuffs? Sex toys are one gateway to the wonderful world of kink.
Read: Essential Femdom Toys and Gear
5. Try New Kinds of BDSM Play
BDSM is a vast spectrum of play that everyone can enjoy. Many singles and couples looking to discover their kinks explore the power exchange between a dominant and submissive.
BDSM exploration can be done through role playing, bondage techniques, impact play, degradation and humiliation play, sensory play, and many other kinks.
Read: BDSM Ideas: The BIG List of BDSM Play
6. Meet Your Kink Community (offline)
There are kink meetups happening in your city right now, or the closest one to you, because kink always finds a way!
Kink communities connect at BDSM munches, sex clubs, underground venues, BDSM expos, club fetish nights, swinger parties, kink friendly resorts and BDSM vacation destinations. Put your internet surfing skills to good use by looking to see what's within your reach.
Read: How to Find Your Kink Community
7. Take Courses and Workshops
It wasn't that long ago that kink and BDSM-related courses and workshops were underground or difficult to access.
Now, you can find courses at your local college or university. You might see a posting at the library or local bookstore. Of course, the sex club downtown will have them too.
For shy folks, you'll find them online, where you can discover your kinks in the privacy of your own home.
Read: How to Find BDSM Events and Have a Good Time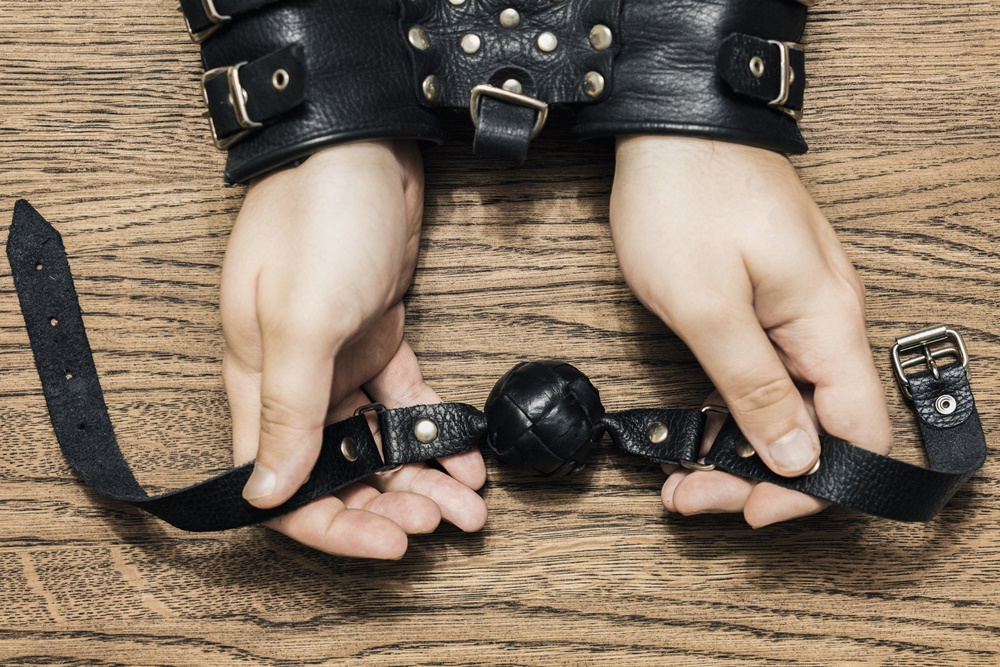 8. Follow Kink Educators
A laid back way to discover your kinks is to simply follow kink educators and BDSM gurus online. Just as you follow others on Instagram, Tik Tok, and Twitter for information you seek or enjoy, you can add kink educators to the mix.
If you want to keep your quest for kinks on the DL, create an anonymous account solely for this purpose.
Read: BDSM Education: How to Learn BDSM Online
9. Watch Kinky Movies
Who doesn't get turned on during titillating scenes in movies? You'll find more and more kink and BDSM scenarios in mainstream movies that will introduce you to kinks you may have never heard of.
Movies with kink scenes or kink-themed films are perfect for those not interested in porn, and they are easy to find on mainstream services now.
Read: 15 BDSM Movies That Will Turn You On
10. Read Kinky Books and BDSM Stories
While most men are turned on by sexual visuals via photos or videos, most women find reading sexy books to be just as stimulating if not more so.
The erotic literature industry is ever growing for all genders, and you can find kinky books that range from hardcore to kink lite—something for all. If you want to discover your kinks and are single, this is a good place to start.
Read: 12 Kinky Books About BDSM and Kink
11. Delve into Kinky Porn
If you watch porn, you're going to stumble upon kink… a lot of kink! You can't open a porn site without kink and BDSM images screaming click me, click me!
While some of the porn tempting you may be a bridge too far (or downright turn you off), it's there if and when you're ready. You'll discover your kinks when you find yourself going back to certain vids or porn categories.
Read: 5 Benefits of Watching Kinky Porn
12. Take an Online Kink Test
There's never a shortage of online tests and quizzes to find out more about yourself. These tests are not scientific and don't provide definitive results, but they're not meant to. They're just fun, especially when you take one with your partner.
Google "what are my kinks quiz," and you will find a plethora of tests to take that may uncover surprising and delightful results.
13. Avoid Kink Shaming Yourself and Others
Kink and sexual exploration isn't always part of our culture or upbringing, so wanting to find your kink can be even more challenging if you're feeling shameful about BDSM or certain kinks.
Read: All About Kink Shaming and Why It's Not Okay
Kinks naturally change as we grow, both physically and psychologically. What you enjoy this year may be thrown out next year and replaced with another kink that catches your interest or that is more suitable to where you are in your life at that time.
Don't worry, there's a lifetime worth of kinks to discover!