What is BDSM Training?
BDSM training is exactly what it sounds like—training for Bondage and Discipline, Sadism and Masochism. BDSM is a term for various sexual practices that include bondage, discipline, dominance, submission, sadism and masochism.
Who needs BDSM training, and why? What can you expect? What kinds of BDSM training are available?
Your lover may suggest that you need training or could benefit from training. Or you might want to work with someone who already knows the ropes if you are new to a certain scene.
You don't want to learn from porn or Fifty Shades of Grey. Fantasy is great, but your BDSM takes place in the real world!
Below you'll learn about the different kinds of BDSM training. For more resources for BDSM education and skill advancement, be sure to check out our guide to BDSM training online:
BDSM Education: How to Learn BDSM Online
6 Types of BDSM Training
1. Domination Training
If you yearn to dominate your partner sexually, or if you already do, you can benefit from domination training. There is always more for a master to master, so even if you are experienced, there are always new things to learn about technique, safety, and psychology.
A dom or domme, a master, or top, wants to take the reins in a way that is exciting yet fulfilling to his or her submissive.
You will learn how to control your sub or slave out of love, not out of anger or disgust. A master is always in control.
Dominant training can start with the very basics of BDSM—the nitty gritty of what to do, using safe words or gestures, understanding limits and boundaries, how to take control physically and mentally. It can be about how to understand your submissive's nature.
Dom training is helpful if you are a switch or want to switch, as well. (Switching is when adventurous types want to dominate or submit, at different times.) It can also be helpful if you have a lover who wants or needs domination and you want to participate but are new to BDSM.
Topping is a big responsibility and some training can help you achieve the confidence, techniques, and understanding that can make your experience amazing.
Read: How to Find a BDSM Slave or Master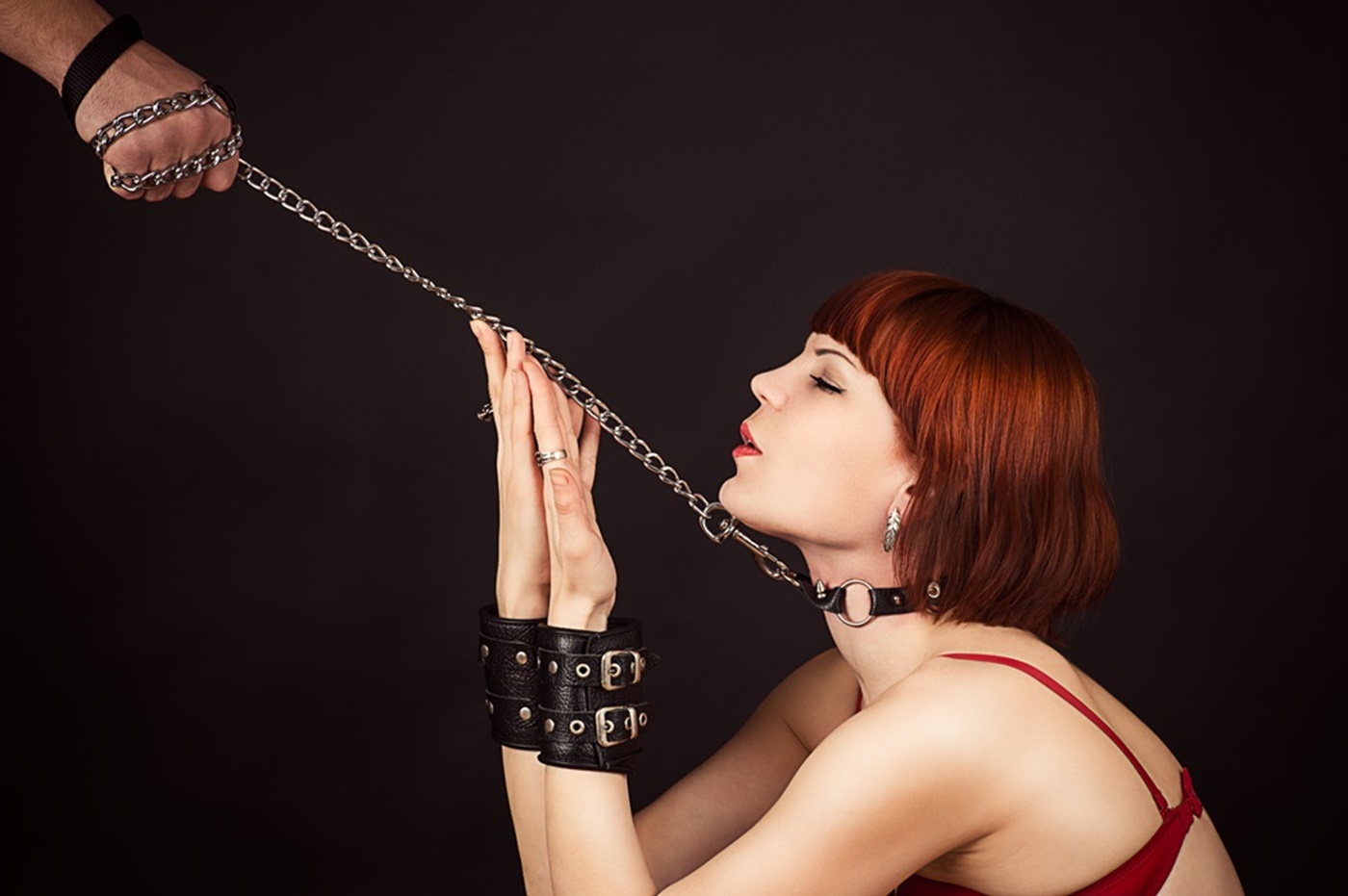 2. BDSM Slave Training
Slave or BDSM submissive training can teach you how to please your master or mistress.
You will learn more about how you are expected to act when restrained, what discipline is, and how to better understand your boundaries or limits. You will learn how to communicate with your master, and what he or she (or they) expect you to wear and how to behave.
BDSM slave training can involve commands, positive reinforcement, and punishment.
Read: Find a Femdom Seeking Submissive Men
3. BDSM Position Training
Just like practicing yoga will make you more flexible, stronger, and improve your form, position training will help submissives more easily and comfortably assume the positions that are necessary for sexual servitude.
You can even think of it as a kinky kind of charm school. Marilyn Monroe and other actresses trained in positions—how to sit, how to stand, how to walk, to maximize their beauty.
Positions are important aesthetically speaking, but they are also necessary for receiving punishment and pain. Different positions have different safety profiles.
Read: 4 BDSM Sex Practices and Positions for Submissive Men
Position training will include learning the positions your master or dom/domme wants you to assume, practicing them, stretching and other calisthenics.
4. BDSM Anal Training
Anal training is simply the physical and psychological preparation necessary in order to receive anal penetration, and then increase your (or your partner's) tolerance for size and duration. The goal is endurance and capacity.
Your domme may want to punish you by fucking you with a large dildo. Newbies to pegging or to anal BDSM will need training. Warmups may include anal stimulation with fingers (you may be commanded to do this for yourself.) You will graduate to small butt plugs.
If your mistress so desires, you may be expected to accommodate realistic-sized cocks or even larger toys, or her fist. Your ass muscles will need to be trained to relax and receive so as not to cause injury.
Read: Anal Play Dos and Don'ts
5. BDSM Pet/Puppy Training
Human puppy play is currently a popular expression of BDSM. Some people identify with animals, in this case, dogs. Puppy play is an alternate style of humiliation and submission, but it is also fun—romping, playing, and dressing up.
Puppy training involves taking on the mindset of a dog, as well as learning subservience to your master.
Puppy training will include you learning to remain on all fours when in character, as well as getting used to being on the floor, following orders, learning commands, staying in a cage. In some cases it includes paper training or learning to lift your leg over the side of the bathtub to pee. This depends of course on how far into character you and your master want to get.
Read: Pet Play: All About Animal Roleplay
6. BDSM Training Collar
Collars are symbols of submission and ownership. There are many BDSM collars that may be given, including a "collar of consideration" which marks the onset of a long-term commitment in traditional domination and submission relationships.
The training collar is a symbol of the union between master and servant, of permission, and of being ready to enter into a "training" period where the submissive learns how to please his or her dominant.
The training collar is often a beautiful piece in leather, and is a treasured possession to receive. Giving it means the dominant is willing to put time into training, and wants to take control.
Training will include all of the aspects of submissive or slave training mentioned, but the training is done by the dominant of the relationship, or in some cases, ordered by him or her. In this case, the trainer will train the sub according to their desires and specifications.
Read: Best BDSM Dating Sites
Have you engaged in any type of BDSM training? Please share your experience!