Are you a good submissive? Do you want to be a better submissive? Are you new to BDSM and not sure how to be a good sub?
Becoming a better submissive is all about being safe, sane, and consensual—that sacred trilogy that makes kink profoundly satisfying for subs, Doms, and anyone else with a BDSM kink or a fetish.
Being a good sub is also about a holistic outlook on kink and relationships, not just about sex or a scene.
Most importantly, it's about your relationships—with your Dominant, and with yourself. It's about fostering a deep connection with your Dom, and it is about taking care of yourself.
Read: 15 Types of BDSM Relationships
How to Be a Good Submissive
Here's everything you need to know to be a better sub.
1. Start Slow if You're New to Submission
It's understandable that you want to dive in head first if you are exploring your submissive sexuality and psychology. But leaping from, let's say, a monogamous vanilla marriage to a 24-hour pain slut slave in one date is a bit impulsive.
Give yourself permission and time to experiment, explore, and play.
Read: 3 Reasons to Explore BDSM Slowly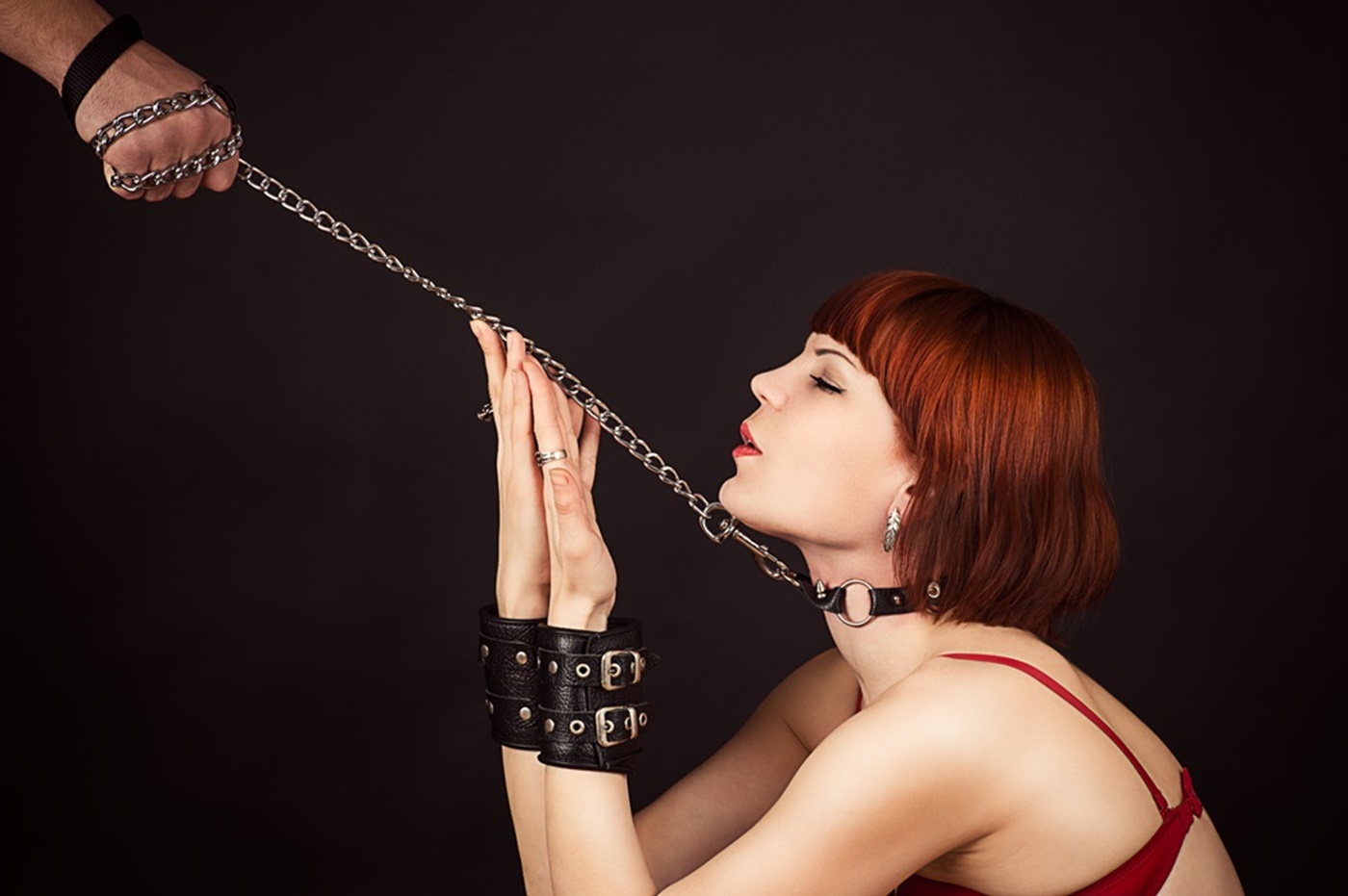 2. Do It For Yourself First, Then For Your Dominant
Being a good submissive is all about giving up control to your Dominant. But first, it's about fulfilling your own true nature, kinky attractions, or sexual desires.
Kink is a playground, and everyone can play at BDSM, including submission, for variety, exploration, fun, and sexual excitement, even if they aren't deeply and permanently submissive.
Kink is about experimenting with different roles and personas and power. But if you give up control in a power exchange relationship, make sure you're doing it for you.
3. Always Take Care Of Yourself
A healthy body, or a commitment to the best self-care and health care for a body with an illness or condition, is a sign of the deepest respect. This doesn't mean being fanatical or obsessive, but practical, caring, and affectionate to yourself. You need and deserve nutritious fuel, movement, hygiene, and sleep.
A good submissive understands that submission doesn't mean treating yourself like garbage!
Maintain a good relationship with health care professionals where you can be open about your sexuality and your habits.
4. Be Well Groomed
Good submissives care about their appearance and maintain their grooming, for their own dignity and for the pleasure of their Dominant. Be yourself, not someone else, but be your best. Guys, don't forget your feet! Go and get a pedicure every few months!
Not to put too much of a point on it, but being a good sub means wanting to give pleasure to your Dom, and that means in part at least, being attractive. Make an effort to groom, whether it means shaving your head or shaving your pubic hair, or letting it grow—whatever your Dom's preference is.
Put some effort into your style and wardrobe. If you are not sure, then ask your Dom for their preferences and advice, and follow orders.
Read: Submissive Rules and Tasks for Subs
5. Be Open-Minded and Curious
Your preferences and your consent matter. But to be a good submissive, keep an inquisitive spirit and an open mind. Be open to trying things and following directions.
Read: How to Embrace Your Submissive Side
6. Communicate Before, During, and After Sessions
Being a good submissive means taking responsibility for communication. It may feel like it sometimes, but your Dominant cannot read your mind.
7. Don't Top from the Bottom
A good submissive does not always reject a Dom's requests, demands, or desires. If you are ignoring your Dom's requests, contradicting them, or shrinking from their touch, you are trying to take control.
The name of the game is relinquishing control, so long as it is within the terms you've communicated. If you're always saying no, you're not filling your end of the submission contract.
Read: Topping from the Bottom: What It Means
8. Understand Sub Drop and Dom Drop
Make sure you understand the psychological and physical changes involved in BDSM scenes, including sub drop and Dom drop. Being a good submissive means compassion, care, and planning.
Read: Sub Drop Care for BDSM Submissives
9. Have a BDSM Support System
Being part of the kink community is some of what it means to be a better sub! You need to connect with like-minded people to learn and grow.
Read: How to Find Your Kink Community
10. Seek Out BDSM Education Resources
Educate yourself about risks, practices, aftercare, sub drop, safe play, and kinks.
BDSM Education: How to Learn BDSM Online
11. Always Play Safely and Consensually
This is a bedrock tenet of BDSM, of kink in general, and of being a good submissive! Safety and consent are the core of every contract between a good sub and a good Dom, whether written or spoken.
Read: Should Sexual Consent be Implied or Expressed?
12. Ask How You Can Better Serve
A good submissive lives to serve. So ask him, her, or they how to serve. Anticipate their needs, without making assumptions, and let them know you want to improve your service, sexually or otherwise.
Read: How to Be a Good Femdom Slave
13. Accept Your Mistakes and Take Your Punishment
The hardest part of being a good submissive might be taming that natural defiance. No one likes to admit a mistake, but the sooner you accept them and complete your prescribed punishment, the sooner you will have harmony and reconciliation with your Dominant.
Read: Sexual Punishments for Your BDSM Submissive
14. Define Your Limits and Boundaries
A good submissive knows themself and confidently speaks up for their needs, at an appropriate time. Setting limits and boundaries is another bedrock of BDSM. It is not "topping from the bottom." It is in fact the difference between acting out, and caring for your needs and desires from the get go.
Some limits and boundaries change during a relationship's journey. Some are core parts of you. Communicate the things that are a no-go zone for you. Stand up for them and don't be bullied or bowled over.
Dominance is a responsibility and privilege. A good Dominant does not trespass over defined limits and boundaries, so having them in place is the best gift that a good submissive can give them.
What behavior defines being a good submissive to you?