In any relationship, there are rules and boundaries. They may be clearly communicated or implied.
Most relationships naturally have a dominant and submissive dynamic, and those dynamics may shift in different aspects of the relationship, such as sex, household managing, finance, and family life.
In BDSM relationships, the power exchange is consensually sought out and more definitive, and rules for submissives that come from the dom or femdom and are agreed upon by the submissive are often an important part of that relationship.
Read: BDSM and Total Power Exchange Relationships
What Are Submissive Rules?
Since many of us have relationships where the rules are implied or discussed casually in the business of daily living, we may not recognize the concept of rules for submissives.
But if you are a submissive, whether in the BDSM context, or by nature, you likely want to know exactly what is expected of you and perhaps desire a detailed list of big and little ways you can please your dominant.
You also want to know what her expectations, preferences, and non-negotiables are, without having to guess.
On another level, you want to please her and do things her way, and you want her guidance in some or all areas of life.
Read: How to Be a Good Slave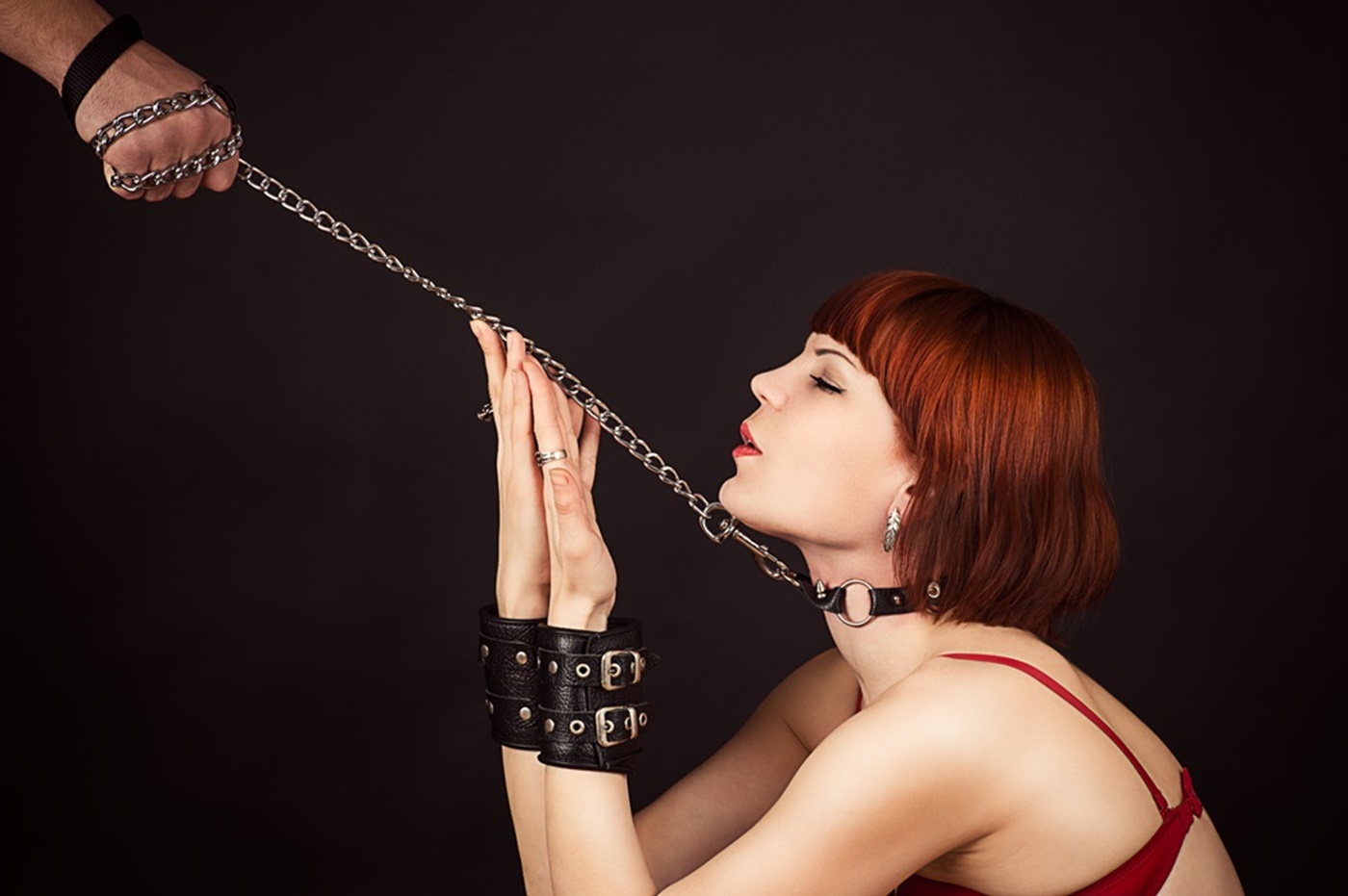 Rules for submissives and tasks for submissives help clarify the nitty gritty and give the submissive clear and specific guidelines for what they can and cannot do and what they need to accomplish to appease and please their dominant.
A BDSM power-exchange dynamic may be limited to a sexual connection or an ongoing sexual relationship—bedroom BDSM, if you will. But many BDSM relationships are all encompassing and extend far beyond the bedroom.
The dominant partner leads, controls, guides, nurtures, protects, commands, and orders many or every aspect of the submissive's life. The submissive craves that control and direction.
Read: How to Be a Good Dom
Rules for subs are a series of specific expectations, a things-to-do list, and boundaries that reflect the dominant's desires and the submissive person's consent. That consent may be blanket consent, with the submissive's trust in his or her dominant to choose. These rules for subs come from a spirit of, "Do anything you want with me or to me, and I'm willing to do anything you want."
Read: Implied Consent or Expressed Consent?
Submissive rules and submissive tasks may also be agreed upon and negotiated individually. For example, a submissive may not consent to control or to sex rules that would interfere with their professional life or their family may be off limits or under their own control.
Submissives may not agree to specific acts or expectations and those things then would not become part of their negotiated submissive tasks or rules for subs.
Read: BDSM Contracts and Why You Might Want One
4 Types of Submissive Rules
There are different types of submissive rules or submissive tasks that may be negotiated, outlined, or expected.
1. Sex Rules
Sex rules for submissives include any expectations, regulations, boundaries, schedules, or specific tasks. Sex rules for submissives can include anything to do with sex, including masturbation.
Sex rules can be about how to dress, prepare for sex, outline sexual punishments, rules for touching yourself or your dominant, what a submissive is allowed to ask for, what a submissive is expected to provide and when, what activities are out of bounds for a submissive, and anything to do with sex.
Read: Sexual Punishments for Your BDSM Submissive
2. House Rules
In a BDSM relationship where a dominant and submissive are also dom and sub outside the bedroom, there will be house rules for submissives.
House rules include division of labor and responsibilities in the home, what to wear around the house, cooking instructions or expectations, social life and what's allowed, even what to watch on television and when. Rules may include decorating, hobbies, shopping, cleaning, laundry and any other household concerns.
3. Public Rules
Submissive rules may extend to public rules and are all about how a submissive must conduct themselves when with other people or outside the home.
Public rules may include what you're allowed to wear or what your dominant wants you to wear in public, where you are allowed to go, what kind of activities you can do, who you can see and when.
Read: 10 Ways to Please a Dominant Woman
4. Finance Rules
Sometimes a dominant controls the financial life of the couple or of the submissive.
Submissive finance rules might include what kind of banking is done, investing, spending rules, areas of spending or purchasing where permission is needed, saving expectations, working hours, goals, budgets, vacations, mortgages, business tasks, philanthropy, religious donations, and any other areas in the financial domain.
Read: FLR Lifestyle: 4 Types of Female-Led Relationships
List of Example Rules for Subs
Every BDSM couple has different rules, boundaries, and expectations. Here are some examples of submissive rules, including sex rules, public rules, house rules, and financial rules.
The submissive must address the dominant by a certain name or honorific, such as "Sir" or "Mistress Jane" or "Divine."
The submissive must ask permission before any purchase, major or minor.
The submissive must wear her hair long, use a specific shampoo, and keep it red.
The submissive must perform a foot massage every day when the dominant takes her heels off.
The dominant will always choose what they watch on TV.
The submissive must wear a butt plug for thirty minutes a day as part of anal training.
The submissive cannot be alone with other women, for work or social functions.
The submissive must not make eye contact unless permitted to do so.
The submissive must work out for an hour a day to maintain his physique for his femdom.
The submissive must go commando at the dominant's request.
The submissive must be naked around the house on weekends.
The submissive must care for the yard and grounds, maintaining the lawn, garden, and driveway, including snow shoveling in winter.
The submissive must have his genitals waxed every month.
The submissive must wear their BDSM collar out in public.
The submissive can only masturbate in the presence of the dominant, when permitted to do so.
The submissive must perform daily pussy worship rituals.
The submissive must not speak unless spoken to.
The submissive must do all dishes, naked, every day.
The submissive must take the dogs for a run every morning at six am for one hour minimum.
The submissive must come directly home after work, and text whenever they want to work late.
The submissive must read books chosen by the dominant at specified times each week.
The submissive must ask permission to use the bathroom.
The submissive must prepare delicious and healthy meals for both parties after work on Mondays and Thursdays.
The submissive will come up with several new ways to please their dominant and present them daily.
There are literally thousands of possibilities for submissive tasks and rules, and which ones work for a couple depend on the personality and needs of the dom and sub in that BDSM relationship.
Read: 13 Ways to Dominate Your Submissive
Share YOUR submissive rules in the comments below!