Do you dream of becoming a dominatrix? Learn the basics and how to get started.
If you're a kinky woman who likes to take charge, the idea of being a dominatrix can be very exciting. Holding the power over submissive men, commanding sexuality, and being worshipped for the goddess you are is what being a dominatrix is all about!
Whether you are a woman who has yet to explore your dominant side, or regularly take lovers who crave your kind of femdom, you may be curious about becoming a professional dominatrix.
What Is a Dominatrix?
The word dominatrix is the feminine version of dominator. A dominatrix is a woman who dominates her partner during a BDSM encounter, either physically or psychologically.
Alternate words include "domme," which is quite popular, although it is colloquially coined to sound more French and feminine, from the short form "dom."
In recent times, she is often called a "femdom," a broad term that refers to a female who is sexually dominant, although this term has been popularized by specific kinds of BDSM porn where the male is submissive and into sissification or forced feminization rather than by more classic sadomasochist practices.
Read: All About Femdom and 7 Types of Female Doms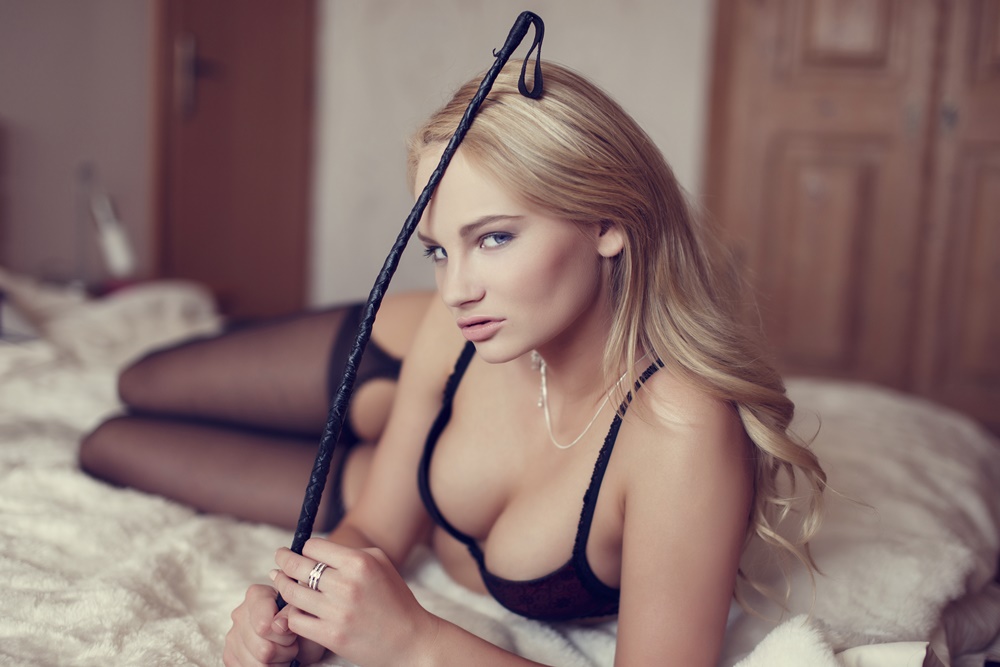 Professional Dominatrix vs Lifestyle Dominatrix
The word dominatrix usually refers to a woman who is a professional dominant who is paid for her services, rather than someone who practices domination for her sexual pleasure or her lovers' sexual pleasure, or as a lifestyle.
Of course, the professional dominatrix may also enjoy sexual domination for its own sake, and many lifestyle dommes become professional dominatrixes, putting their experience and BDSM education to good use.
The lifestyle dominatrix and the professional dominatrix are both, as they say, old as the hills. Sexual domination was a popular ritual of various prehistoric and ancient goddess cults, referenced in ancient archeological finds as temple rites to the goddess Inanna (also called Ishtar), among others.
Sadomasochistic control of submissive men (and women!) by women has been a widespread underground practice throughout cultures, throughout history. For centuries, the professional dominatrix has been a specialty of brothels and sex work, as there are always many more men seeking domination services than there are wives or women willing to take the whip.
Read: How to Find a Dominatrix Near You
What Does a Dominatrix Do?
If you want to be a dominatrix, you might be wondering what exactly it is that a dominatrix does?
The practice of female domination or femdom ranges widely, from being a "little bossy" to arrangements of complete sexual slavery between dominatrix and her submissive.
Typically, being a dominatrix involves the practice of various BDSM kinks. These may be single sessions, or part of an ongoing relationship with her submissive.
Read: Day in the Life of a Dominatrix
Setting the Scene
Both lifestyle dominatrixes and professional dominatrixes are often called "Mistress." Both may have a wardrobe of favorite BDSM style clothing, such as latex bodysuits, thigh high leather boots with spike heels, corsets, lingerie, rubber, and more.
Colors are frequently black or red but may also be white or any preference. Fetish clothing varies as widely as personal taste.
Read: Dominatrix Outfits and Femdom Clothing Ideas
A professional dominatrix is more likely to have a special play room or dungeon, but many kinky women have one, too, often built or furnished by their submissives.
Dominatrix Practices
Being a dominatrix usually means a selection of typical fetish and kink practices that may include psychological forms of power exchange—erotic humiliation, small penis humiliation, degradation, sexual denial or withholding, sissification, forced crossdressing, and more.
Physical or sexual BDSM play may include bondage and restraint, such as handcuffs, rope bondage, chastity cages, predicament bondage, and suspension. Impact play is also very common—spanking, caning, whipping, paddling, flagellation.
Read: Essential Femdom Toys and Gear
Worship by submissive or slave of the dominatrix is very popular. This can include goddess worship, breast worship, pussy worship, boot licking and boot worship.
Other kinds of pain and punishment practices are also common. These might include cock and ball torture, crawling on hands and knees, wearing a leash, and much more. Anal training and anal torture or pegging are common requests, sometimes granted.
Any fetish or kink practices from water sports to financial domination might be part of the toybox, depending of the tastes of each individual submissive and what his dominatrix permits.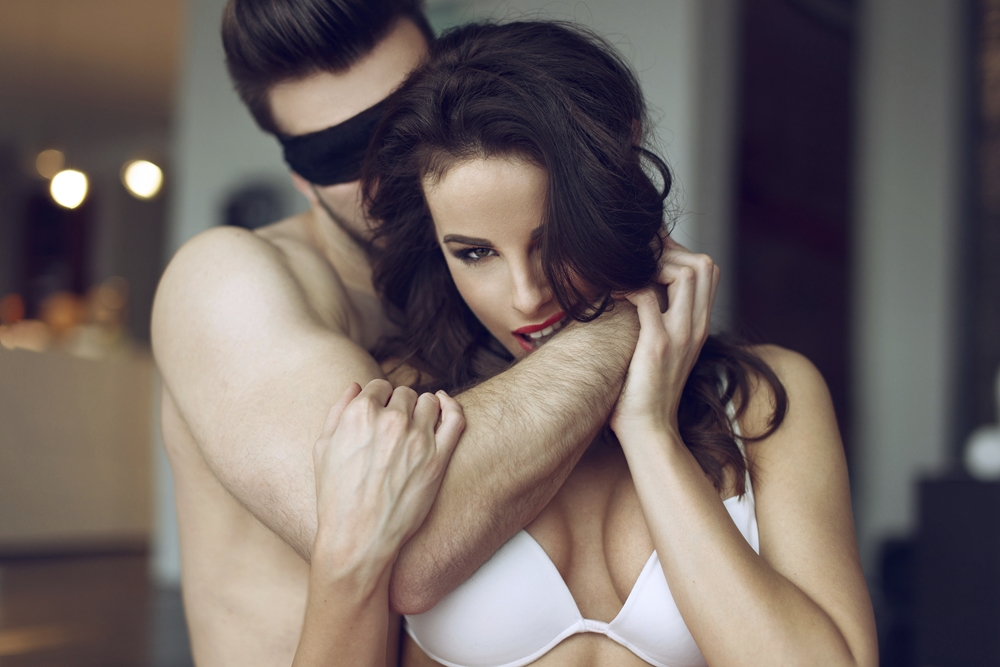 Becoming a professional dominatrix sometimes means BDSM practices without sexual contact. Many pro dommes do not undress or exchange sex. This may be part of the power exchange, or to circumvent archaic prostitution laws. Some only avoid penetrative sex.
Read: 38 Ways to Dominate a Male Sub
How to Become a Dominatrix
If you want to be a dominatrix, you'll need to practice and learn a range of BDSM skills, safe S&M skills, and develop personal confidence and responsibility as well.
You'll also need to know a bit about business and how to start a small business. If you've dreamed about being a professional dominatrix, it's likely that both of these areas hold allure to you. There is much to learn—the possibilities and learning curve are thrilling and exciting.
You'll also need to adhere to the laws of the land if you're becoming a professional dominatrix. You'll need to adjust your practices, services, and advertisements accordingly.
Most professional dominatrixes have experience as lifestyle dominatrixes. You can continue those experiences by working with professionals or in schools in person and on online.
You might apprentice as a dominatrix's assistant or learn new and safer practice techniques with someone who has experience. Most dominatrixes get their best training as a submissive! This gives you firsthand experience of what your clients need and want.
Read: BDSM Education: How to Learn BDSM Online
How Much Does a Dominatrix Make?
A professional dominatrix can expect to make a lot of money if she is a good business woman.
A new or casual professional domme may see just a few clients a week, or one ongoing, and charge a few hundred per session. If she works for someone else or rents a dungeon space, half or more of this will not reach her hands. But it still beats part-time wage slavery at the fast-food joint.
A dominatrix who is experienced in many BDSM practices and has a shrewd head for business will have more clients than she knows what to do with. She may pick and choose the most profitable practices or clients, or she may book frequent sessions, with the potential to make a six figure income is there.
Read: Dominatrix Interview with a Pro Domme
How to Be a Good Dominatrix
The best way to become a good dominatrix is to learn different BDSM practices from skilled dommes and by playing as a submissive.
Practicing safety and learning how corporal punishment and other torture forms can be safely administered is key.
A good dominatrix is someone who is responsible and compassionate and wants to meet the needs of her lovers and clients fully and safely. While the power is definitely an aphrodisiac, being a good dominatrix is not about rage, revenge, or aggression at heart. It is about pleasure and responsibility.
Read: How to Be a Good Dominant
Because the domination stuff is "fun" and interesting, it can be easier to learn if you put the time in than the business stuff. But taking a few general small business courses at a community college will work wonders towards you being a successful and good professional dominatrix!
Do you want to become a dominatrix and make the jump from lifestyle domme to professional?