Have you been a good Little Girl? Daddy knows.
If you're in a special BDSM relationship known as Daddy Dom Little Girl (DDLG), you already know that Daddy knows best and has a number of rules for your guidance.
DDLG rules are guidelines and instructions from Daddy Dom to his Little Girl.
Read: Introduction to DDLG Relationships
Why Have DDLG Rules?
Rules for littles are part of the BDSM power exchange relationship. They help both dominant Daddy and submissive little girl consider their needs, desires, fantasies, and boundaries.
Creating DDLG rules is something most DDLG couples enjoy. Many rules for littles are fun to think about and design. Drawing up the rules means being able to go over various ideas and communicate your responses to them.
All of these are important when it comes to reasons for DDLG rules.
Read: Littles and Little Space: An Introduction
Creating DDLG Rules Opens the Lines of Communication
Discussing the DDLG rules and designing them means both Daddy and Little Girl are engaged in profoundly essential conversations about their deepest needs and desires. They're engaged in the most appropriate forum to outline boundaries of expectations and consent.
Rules Can Be Used to Correct Negative Behavior
Another main reason for DDLG rules is that the rules are designed to correct negative behaviour and modify Little Girl's behaviour so that she is in Daddy's best books.
Without DDLG rules, Little Girl would not know what is expected of her and how her behavior should be modelled. Rules for littles take care of that so Little Girl does not have to do any guesswork.
Read: How to Be a Good Submissive for a Dom
Rules Should Uplift and Encourage Your Little
Another key reason for rules for littles is that rules are also about uplifting and encouraging your little. Clear expectations are vital for correcting negative behavior. DDLG rules are also vital for rewarding and providing positive feedback and love for a job well done.
Read: How to Be a Good Dom (or Domme) for Your Sub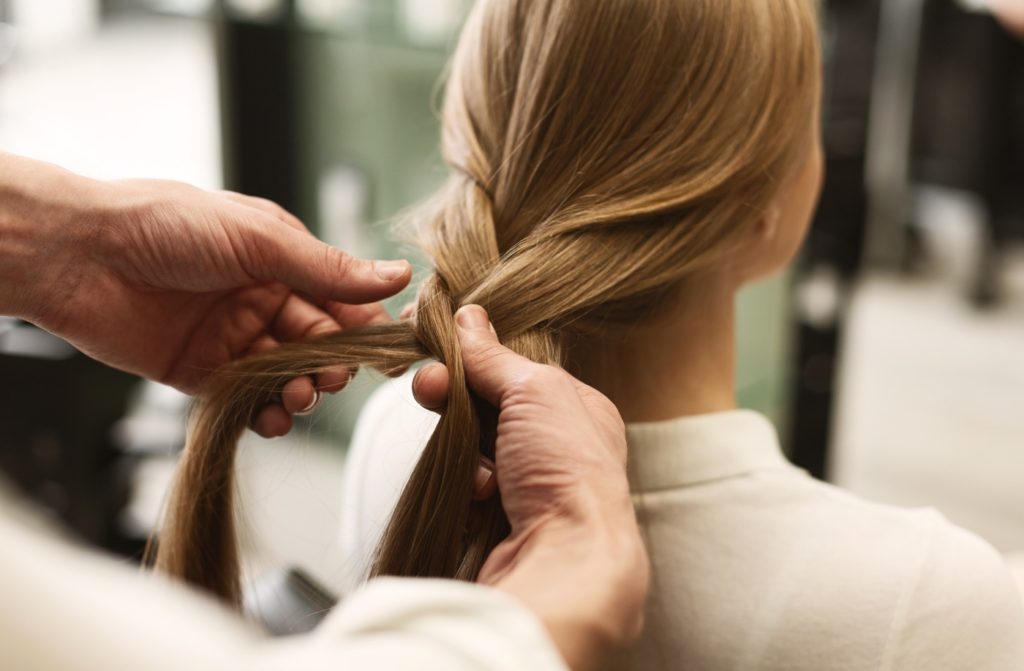 16 Examples of DDLG Rules for Littles
1. Little Girl can ask to snuggle anytime.
2. Little girl should discuss body modification desires with Daddy before acting, and receive his permission.
3. Daddy will provide Little Girl with cute outfits and clothing that she needs, choosing what he likes and knows she will like.
4. Daddy can see other people as long as he wears a condom.
5. Little Girl can see other people but cannot call anyone else Daddy.
6. Little Girl must text Daddy regularly to let him know she is safe when not in his company.
7. When they are out together, Daddy will hold Little Girl's hand.
8. Little Girl can make her desires known but never whine or manipulate.
9. Little Girl must never lie or deceive Daddy.
10. Little Girl must pack herself and Daddy a lunch before they leave for work.
11. Daddy must bring home dinner or prepare a nutritious dinner for himself and his Little Girl.
12. Little Girl must sleep in her cute strawberry nightie or striped shorts that Daddy likes.
13. Little Girl must turn in her phone before bed and give her full attention to Daddy.
14. Daddy must read Little Girl a story before bed.
15. Daddy will cuddle you on his lap after you are punished and all will be well again.
16. Daddy and Little Girl will make cupcakes together on weekends, or pancakes. Little Girl promises to eat her vegetables every day.
Read: Submissive Rules and Tasks for Subs
Tips for Making Your Own DDLG Rules
Every BDSM relationship has its own dynamic and Daddy Dom Little Girl arrangements are no exception. You'll want to make your own DDLG rules together and tailor them to your needs, desires, fantasies, and unique relationship.
Read: How and Where to Find a Dom Partner
Work Out the Rules Together
Like all BDSM relationships, the DDLG power exchange relationship is based on consent and mutual desires. So you'll want to work out the rules together. Daddy will lay down the law. Little Girl will communicate what her needs are.
Read: Should Sexual Consent be Implied or Expressed?
DDLG Rules Should Be Personalized
You can find lots of rules for littles online, including the ones above, and you can use them if they resonate. Make your rules personal between the two of you.
Rules are personalized so that they reflect your unique desires and needs, the way you play, and your individual personalities as well as the dynamic of your relationship.
For example, if you are a polyamorous DDLG couple, you'll want rules that reflect the expectations of your bond.
Maybe you can freely see other people, but you share DDLG only with each other. Maybe you're only dominant in the DDLG relationship. Maybe you're monogamous, and the rules reflect that no outside relationships or lovers are allowed.
Rules Should Be Clear and Unambiguous
The most successful BDSM rules or DDLG rules are always specific and clear. You don't want any guesswork, and you want everything consented to and agreed upon in advance.
By having very specific rules with a lot of clarity, you'll be able to engage in DDLG play knowing what is expected and desired from your partner.
DDLG Rules Can Evolve
Rules for littles are your personal playbook, and as your relationship evolves and your little play changes, you may find some rules are outdated or no longer reflect your desires or needs.
You can revisit the rules together occasionally and update them, get rid of those that are no longer of interest or don't serve you. You can add new rules in as they occur to you, once they are agreed upon.
Read: 11 Age Play Fetishes and Kinks
Are you in a DDLG relationship? What DDLG rules are part of your play?