What comes to mind when you hear the words "body worship?"
For me, it's about how instinctive body worship is. You don't necessarily need a BDSM context, or even a sexual context, to "get" what body worship means. We do it routinely in different ways.
Body worship is a physical and spiritual act as well as a sexual one, depending on the specific context.
The entire fashion industry is arguably about body worship. Dressing the divine, if you will, to sell the clothes. Cinema and Hollywood are in large part all about adoring, admiring, and showing the bodies of various gods and goddesses.
Fitness and self-care rituals can be seen as body worship. Classic painting and sculpting are about adoring the human body and portraying its ideal and its essence. Traditional dances and modern dances the world over celebrate body worship, in rituals about women, marriage, sex, beauty, or childbirth.
Slow, savory sex traditions from Kama Sutra to The Joy of Sex remind us to revere the body and explore it slowly, to treat each other as queens and kings.
While all of this may seem esoteric, the BDSM art of body worship is as much about ritual as it is about submission. The very word "worship" implies religious reverence as well as subservience.
Read: How to Be a Good Submissive for a Dom
What Is Body Worship in BDSM?
Usually when you hear the term "body worship" it is in reference to BDSM play. Body worship means physical reverence of the body or a part of the body as a submissive, ritual, and sensual or sexual act.
Body worship is related to dominance and submission, as well as to particular body parts, or partialism fetishes.
Body worship can be the whole body. A BDSM worship ritual could be the submissive admiring their Dom's body, prostrating themselves before that body, cleaning, bathing, and grooming as body service, a full-body massage, gazing or looking at the body, prayer-like utterances of praise for the body, and more.
While BDSM body worship as an act of submission seems to suggest the sub or slave worships the dominant lover, it is not uncommon for a Dom to spend time on very similar rituals of the sub's body.
While the Dom does not see themself as subservient, the sub's body must be clean, beautiful, and ready before sexual contact and pampering or preparatory care (or aftercare) is common honoring of the body. The sub's body must be ready to receive contact and bring pleasure to the dominant.
Read: BDSM Aftercare: What's It All About?
Body Worship and Partialism
Body worship can be revering the whole body, but more often, a partialism fetish means the submissive wants to worship a specific part of the body.
Partialism can lead to foot worship, butt worship, breast worship, leg worship, belly worship, armpit worship, navel worship, shoulder worship, and worship of other specific body parts.
Read: Partialism: 17 Body Part Fetishes from Head to Toe
8 Types of Body Worship and Ways to Play
1. Foot Worship
Foot partialism is one of the most common kinks in the world. There are dozens of foot fetishes within foot fetishism! From flip-flop love to a thing for long toenails to crushed sneaker kinks, people can have a fetish for big feet, smelly feet, sleepy feet, the arch of the foot, narrow feet, and even feet in Crocs, I kid you not.
The foot fetish is not just BDSM, but of course, one aspect for some is the idea of "worshipping at your feet" or "groveling at your feet" or "kissing the ground she walks on." The power exchange represented by feet is thrilling for some. Foot worship is the reverence or adoration of the foot, often in a BDSM context by submissive of their dominant's feet.
Common foot worship ideas include bathing feet, oiling feet, kissing feet, gazing at feet, and acting as a human foot rest. For some, their reverence of feet extends to shoe worship or boot worship.
Read: 8 Types of Foot Worship & How to Worship Feet
2. Muscle Worship
Everyone has observed sthenolagnia, or muscle worship. There has always been something kinky about body building culture, hasn't there? Muscle worship is a form of body worship where the worshipper adores, loves, reveres, touches, admires, and looks at someone's muscles.
BDSM muscle worship looks very much like fitness and bodybuilding muscle cultures—the dominant, more muscular person showing off their strength and prowess with the more submissive person doing the admiring.
In a fetish context, muscle worship includes looking at and admiring muscles on display, oiling muscles, kissing and licking muscles, and wrestling or being pinned.
3. Ass Worship
Ass worship, not surprisingly, is the act of reverencing the butt, butt cheeks, or anus.
Ass worship is extremely popular. It's so common that many don't even know they are participating in it!
Ass worship can be recognized in all kinds of music videos, especially hip-hop, and Hollywood films where slinky dresses skim gorgeous hips in close-up after close-up. We are mesmerized by the ululating rhythms of these fleshy butt pillows and the taboo of the exit-only hole, of penetrating its mysteries!
Ass worship is a double feature—it can be all about the beauty of the butt. It can also be about degradation and submission, with the ass's symbolic and actual dirtiness. Ass worship can involve butt gazing, ass kissing, rimming, licking, sniffing, inhaling flatulence and more.
Read: Ass Fetish: 8 Ass Play Ideas to Enjoy
4. Breast Worship
Breast worship is also culturally commonplace. We adore breasts. We give them numerous symbolic meanings. Breast worship is everywhere, from the art cult of the Madonna and child, to the mermaid mythology, to Spring Break wet t-shirt contests.
Breast worship ideas include looking at breasts, admiring wet breasts (ocean, shower, or oiled up), suckling at nipples, lactation fetishes, and more.
Read: Breast Fetish: 9 Types of Breast Kinks
5. Cock Worship
Cock worship is the worship of the male genitalia, the penis.
Cock worship is a popular male-to-male form of body worship, and it can also be used by a hotwife and bull to humiliate a cuckold.
Servicing a cock is a form of worship, in the form of oral love or massage. Cleaning a cock, cleaning it after coming, admiring it, praising it, and drinking cum can all be forms of cock worship.
Read: Cock Worship: 5 Things You Should Know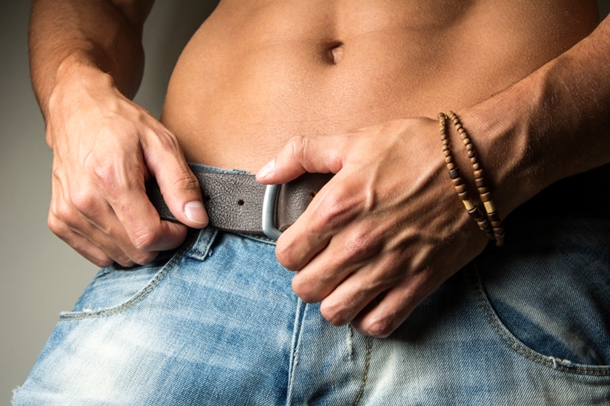 6. Pussy Worship
Pussy worship is a form of body worship or goddess worship, and also an act of partialism.
Just looking at the pussy is an incredibly important act and can be part of pussy worship. The unveiling or just catching a glimpse has been an enormously powerful part of sensuality. Porn has been a long journey to gaze undisturbed and fully on the pussy.
Pussy licking, pussy smelling, menophilia, receiving face sitting or pussy smothering are just a few pussy worship ideas.
Read: Pussy Worship: How to Serve a Woman's Vagina
7. Belly Worship
The belly is a common body area in partialism. Belly worship is the adoration of the belly.
Belly worship can include a taut, muscular tummy or a rich, fleshy round one. It can be pregnant belly worship. It can be massaging the belly. It can be kissing the belly. It can be belly flopping. It can be midriff worship. Navel worship is a subset of belly worship.
Read: 12 Belly Kinks and Stomach Fetishes
8. Armpit Worship
The armpit is an orifice like area with musky glands, one that is often hidden, and as such, some people view it as a sexual organ. Smooth or hairy, the armpit is a nest of heady pheromones and feels like a secret place.
Armpit worship involves looking at, armpit sniffing, armpit licking, shaving the armpit, and bathing the armpit.
Read: Armpit Fetish: What, Why, and Ways to Play
Did we miss the body part you like to worship?