Mommy Dom Little Boy is a unique power exchange relationship involving BDSM, Little Space and age play kinks.
The realm of kink, fetish, and BDSM is such an imaginative and creative world. Playing out our fantasies and stories with others brings sexual and psychological satisfaction, reduces stress, and gives us connection and fulfillment.
Today we are talking about Mommy Doms and fetishes involving MDLB relationships.
What Is a Mommy Dom?
In BDSM, there are a wide variety of kinds of power exchange relationships and dominance and submission dances. There are many kinky expressions of dominance and many kinds of dominants and dommes!
While we often think of a dominant woman or femdom or dominatrix as a foxy, black-latex, high-heeled boot clad, whip wielding fantasy figure, there are all kinds of domme personalities. One is the Mommy Dom. Mommy after all has the ultimate goddess position on the planet and the ultimate female authority.
Read: Femdom Relationships: 8 Examples
A Mommy Dom loves being in control and taking charge. She expects and deserves reverence, respect, obedience, and decision-making power. She wants to be adored.
Her domination style is affectionate, nourishing, nurturing, and gentle. She doles out punishment and draws up boundaries to protect and care for her little boy (and sometimes Little Girl in MDLG relationships).
However it plays out, "Mommy knows best" might be what sums up Mommy Dom most accurately.
Read: 5 Kinds of Mommy Fetishes and Kinks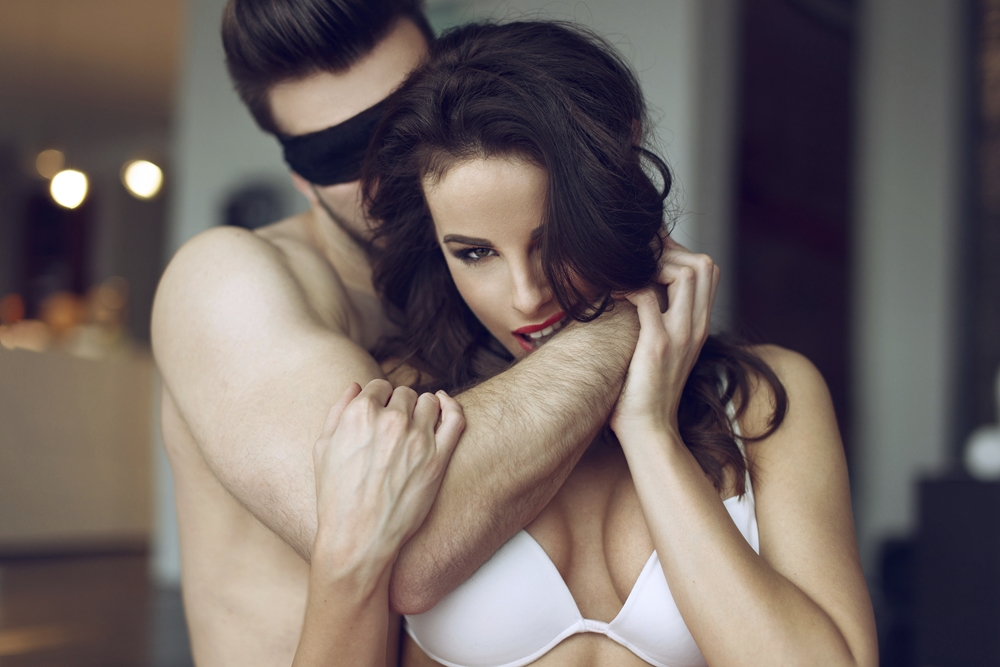 MDLB Relationships
A Mommy Dom needs a Little Boy, and Littles or Little Space fetishists need a Mommy Dom.
Little Boys are a kind of submissive in the BDSM realm. They want protection, comfort, guidance, discipline. It gives them perfect freedom, to be a playful child and escape from the stresses of the adult world through nostalgia, age regression, cute clothes, fun toys and games, fun foods, and snuggly pajamas.
Part of being a Little Boy is having the comfort of a loving Mommy Dom. Little Boys want comfort and affection and snuggling. They also want boundaries, protection, decision making, and punishment to steer them in the right direction.
Read: Funishment Ideas for Littles
The Mommy Dom Little Boy relationship is a kind of dominance and submission. Mommy Dom has authority and Little Boy is submissive and aims to please.
The ultimate goal is his safety and care, and in MDLB relationships the Mommy Dom's reward is a good little boy who she can nurture, while she is accorded all the respect and authority rightly due her.
7 MDLB Kinks
1. Age Play / Little Space
The world of Littles is all about Little Space. Little Space is about sentimentality, nostalgia, retro pleasures, and childhood dreams. It's about escaping into a space of safety and sweetness, relieving the pressures and stresses of adulthood.
Read: Littles and Little Space: An Introduction
Part of Little Space is about age play or age regression, sliding into our origin space, long left behind. Part of it is about the adorable paraphernalia of childhood—from cute bunny pottery and sippy cups to comforting stuffed toys to blocks, crayons, and footed pajamas.
Age play is also about giving up responsibility and control to a caring dominant Mommy figure, letting her make decisions and give orders, while you revel in her affection.
Read: 11 Age Play Fetishes and Kinks
2. Gentle Femdom
Gentle femdom is about female domination that is less harsh and more gentle than some of the extreme femdom others enjoy. BDSM is a spectrum of desires, and lots of folks who are submissive or love dominating do not get off on the extremes. This is where a gentle femdom comes in.
Gentle femdom is still about bondage and discipline, command and control, punishment and pain, but of a softer variety. There is a lot more emphasis on the love, connection, comfort, nurture, and guidance, and less on degradation or humiliation.
MDLB and other little relationships figure into gentle femdom naturally. Mommy is after all, the ultimate femdom and her truest authority is gentle. She occasionally needs to punish or discipline, but she keeps her charges in line with affection and nurture most of all.
Read: Gentle Femdom Guide: Painless Female Domination
3. Breastfeeding Kink
Sometimes connected to Mommy Dom fetishes is a kink for lactation or for breastfeeding. Little Boys, Little Girls, and often fully grown men and women may get off on the fantasy (or reality) of nursing.
Lactation role play is quite common, and think about how most of us enact this naturally, even in vanilla sex—suckling on nipples is an incredibly widespread sexual pleasure for both giver and receiver.
Read: Lactation Fetish: 4 Types of Milking Kinks
4. Adult Baby / Infantilism
Little Space and Littles with Mommy Dom have their thing. But there is also Mommy Dom Adult Baby. There are quite a few people who enjoy age regression to infancy and want to be completely helpless—the ultimate submission.
Adult babies need to be dressed, clothed, fed, changed, bathed, and played with. The adult baby kink is also called infantilism.
5. Diaper Kink
For some but not all adult babies, and for some folks who don't enjoy adult baby play, wearing diapers is a big turn on.
It can be the fabric and feel, or the psychological comfort. It can be the taboo. It can be the relief of pissing yourself, or it can be related to scat fetishes. It can be a kind of humiliation play—humiliating both the soiling sub and the Mommy Dom who has to clean it up.
Read: Diaper Fetish: 6 Kinks of Diaper Lovers
6. Praise Kink
One way a Mommy Dom can show affection to her Little Boy in a MDLB relationship is to praise him.
And it can work the other way, with Little Boy constantly praising and expressing love to Mommy Dom.
The praise kink exists in many kinds of fetishes and BDSM relationships. Some people get off on the reward of having praise expressed towards them. Some enjoy inflicting humiliation on a sub by asking them for constant praise. In any event, being constantly puffed up by praise is a kind of kinky worship.
Read: Praise Kink? Examples & 20 Praise Kink Phrases
7. Incest Roleplay
Mommy Dom Little Boy definitely has delicious taboo incest overtones and undertones. Actual incest may be impossible or undesirable to act out, but most of us fantasize about it to some degree.
Some people do live out the fantasy in consensual settings, but even among those who get off to incest porn in their minds regularly, they may not want to live it out.
Read: Incest Roleplay: Mother Son Fetish
Incest role play can be psychologically rewarding and makes sense as our first awakenings and shared physicality is usually with mother or the family in general. It's where we first learn to understand bodies.
Lots of MDLB is about creating other characters that do not represent an actual mother and child but a fantasy pairing or an archetypal relationship. But it makes sense then that Mommy Dom Little Boy play can often be incest roleplay.
Read: 27 Sexual Taboos That Are No One Else's Business
Are you in a MDLB relationship? What attracts you to to your role?